Black Friday Theragun deals: up to $100 off this muscle-saving fitness kit TODAY ONLY
These Theragun Black Friday deals see up to 25% off the RPP on an essential bit of post-workout recovery kit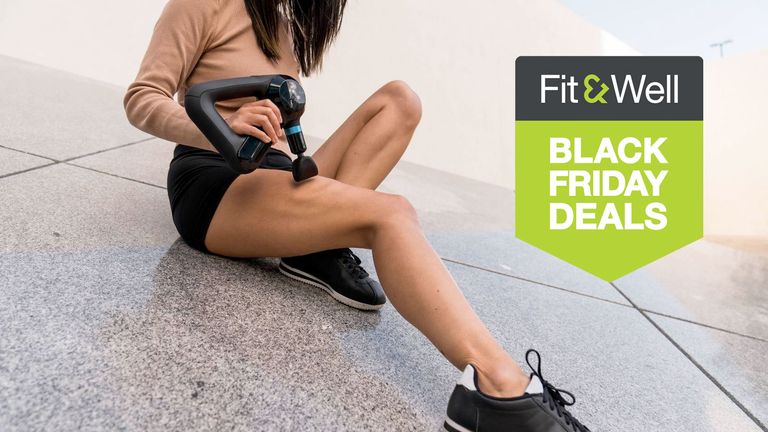 (Image credit: Theragun)
The reasons for sore, aching muscles can be multiple. But if you're searching for a solution, then one of the best early Black Friday fitness deals we've seen today is the answer you've been looking for.
Until midnight tonight, you can save as much as $100 on Theragun, the world-leading massage therapy gun brand at Target. 
Right now, the Theragun Elite Handheld Percussive Massage Device is priced at just $299.99, down from the usual price of $399.99. Meanwhile, the super-portable Theragun 4th Gen Mini Massager is just $174.99, down from $199.99 - saving you a still respectable $25.
Fitness fanatics the world over swear by this high-tech device to help ease sore, tight muscles as part of their DOMS recovery plan. Coupled with one of the best foam rollers, it is an essential bit of kit to have to hand for rest and recovery days.
This Black Friday deal ends TODAY (Nov 21), so be sure to snap up a cut-price device pronto!
Theragun Elite Handheld Percussive Massage Device | Was $399.99 | Now $299.99 | Saving $100 at Target
This high-tech device is the one of the most powerful commercial-grade percussive therapy devices on the market. It comes with five different shaped attachments to work every nook and cranny of your poor, aching body, delivering up to 40lbs of no-stall force for a deep muscle massage.View Deal
Theragun Prime Handheld Percussive Massage Device | Was $299.99 | Now $224.99 | Saving $75 at Target
If you're not looking to spend quite so much, the Prime model will serve you well. It comes with four, rather than six, attachments, but still delivers the same level of deep massage power to help bring your muscles back to life.View Deal
Theragun Mini Handheld Percussive Massage Device | Was $199.99 | Now $174.99 |Saving $25 at Target
Take Theragun's healing powers with you when you travel with this mini version of their 4th Generation massager. Available in a choice of black or white, this pocket-sized device has three speed settings and weighs less that 1.5lbs.View Deal
Black Friday fitness deals: retailer quick links
Stephanie is Editor of Fit&Well. She has previously worked for titles including Woman&Home, MSN and Stylist, covering all aspects of women's lifestyle including health and fitness. Her preferred way of staying fit and well is sport: she regularly plays tennis and is obsessed with netball, which she's played since the age of seven. She currently plays with her London-based team, Cool Runnings, and is also a qualified Level 2 Netball Coach. During lockdown, Stephanie started strength training at home, and can now regularly be seen hobbling around her local area as DOMS kicks in. Happily, she's since discovered the joy of recovery days. As a result, her top fitness tip is: invest in a foam roller!