Cyber Monday deal: Save a HUGE $2400 on the cardio climber elliptical machine
Save thousands on the cardio climber, the best cardio machine you don't know about, in this Cyber Monday steal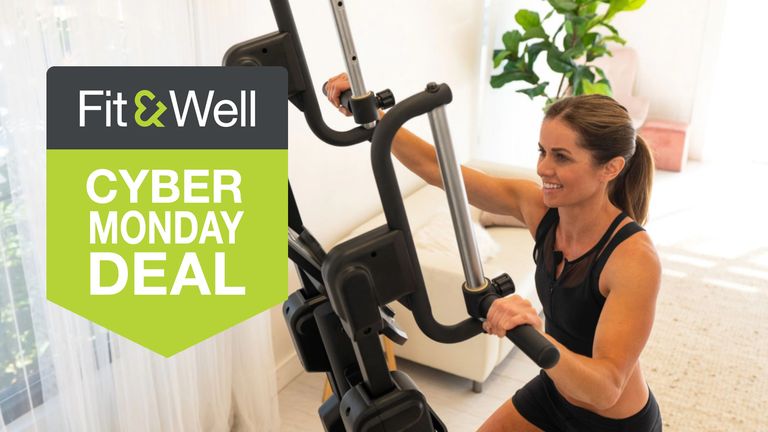 (Image credit: Dick's Sporting Goods)
By Matt Evans
The Cyber Monday Fitness deals just keep on coming, as this is one of the biggest discounts we've seen yet. To top it all off, it's on one of the best machines, too. 
The cardio climber works your entire body, from your arms to your back, core and legs. It burns fat, builds muscle and keeps your mobility high. An elliptical machine crossed with a stepper and climber, it allows you to pull down the handlebars individually as you work out, simulating a climbing motion. Check out the deal in full below!
Cyber Monday fitness deal: Get the cardio climber here
Cardio climber 2-in-1 exercise machine | was $4,199 | now $1,799 from Dick's Sporting Goods
Work your upper and lower body simultaneously with the cardio climber. Ellipticals are all the rage right now, and this takes it to the next level with adjustable pull-down handlebars. Perfect for HIIT or toning up.View Deal
The elliptical machine is great for burning calories and increasing your cardiovascular fitness. Adding resistance also makes it great for muscle tone. But the pull-down handlebars change the dimension of the machine, forcing you to be coordinated and work your core in addition to your arms and legs. 
The machine comes with integrated technology allows real-time progress monitoring, and conveniently placed water bottle and tablet holders. At an enormous $2400 discount, this is the biggest, best buy of the Cyber Monday elliptical machine deals so far. 
Cyber Monday deals around the web: