How a simple diet change keeps Harrison Ford in movie-star shape at 78 years old
Ahead of his final turn as Indiana Jones, Harrison Ford announced he gave up meat last year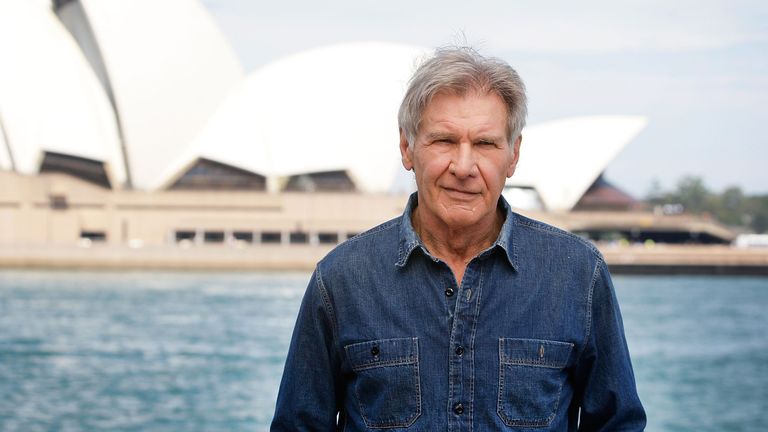 (Image credit: Getty Images)
By Matt Evans
At 78, Harrison Ford is still in leading-man shape. Last year, before the COVID-19 pandemic put the film industry on hold, Ford was gearing up to return to one of his most famous roles, period action hero Indiana Jones, one last time. To do, he's been working out and adjusting his diet with one simple change: cutting out meat and dairy. 
While you could take a leaf out of one of our best vegan cookbooks and cut out eggs and fish too, that's not the direction Ford has taken. In an interview with Ellen while promoting last year's Call of the Wild, Ford talks about his diet change in more detail:
"I eat vegetables and fish, but I've cut out dairy," says Ford. "I just decided I was tired of eating meat, and I know it's not really good for the planet."
While white and red meat can be great sources of protein and other micronutrients, such as iron and zinc, processed meat products like bacon, sausages and burgers have all been proven to contribute to cardiovascular health problems. Sources of protein like tofu, pulses, legumes (and for Ford, fish and eggs) can help keep a rounded, healthy diet while avoiding the negative impact on both our bodies and the environment. Some of the best protein powders for weight loss also come in vegan options.
Vegan diets have been found to be better on our hearts than omnivorous diets in some studies, as scientists from George Washington University  found. The researchers looked at their participants' body weight, blood pressure and glycated hemoglobin, or blood sugar levels, after 18 weeks on a vegan diet. 
The end result of the diet showed a drop in all categories, revealing cutting out meat and dairy can have beneficial effects on loads of different aspects of health. And at 78 years old, Harrison Ford has to deal with long days on set in addition to staying physically fit, making health and fitness his top priority. 
The Star Wars star still eats fish, but there's a ton of benefits to sampling some of the best fish oil supplements, as omega-3s are essential to everything from skin health to brain activity to joint mobility. Speaking of which, our best supplements for joints guide carries everything you need to know about supplements to stay fit and mobile, whether you're running through a Star Destroyer or wielding your trusty whip. 
Ford also trains for longevity and sustainability. Speaking in GQ, Ford's trainer Jamie Milnes said: "[Indiana Jones] required great co-coordination, and so we worked on routines that helped his reflexes, general body conditioning, and building his core strength using dumbbells, medicine balls. It was all about helping him sustain the pace and avoid injury."
In Ford's advanced age, he shies away from running, as it's not great on his joints and back. Instead, he works to build muscle to fight against the effects of aging, and especially core strength, which is applicable in all walks of life.
It doesn't matter whether a multi-million dollar franchise rests on your shoulders, or you just want to continue to be able to walk, sit and stand with good posture. When it comes to sustainable living, a strong core and lower back is important.