Real Life Weight Loss: How this man dropped 230lbs (and got ripped) in two years
21-year-old Omar Thaher from Toronto weighed 440lbs two years ago, before he transformed his life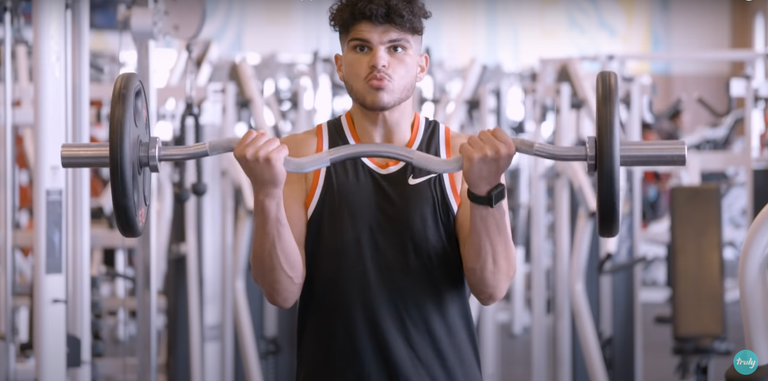 (Image credit: Future)
By Matt Evans
When he weighed 440lbs, Omar Thaher felt like he had hit rock bottom. The 21-year-old from Toronto, Canada, had grown up overweight and struggled through school as the number on the scales crept up.
However, at the age of 19 and at his heaviest weight of 440lbs, Omar decided it was getting out of hand and was determined to fight for the life he wanted. Omar lost an amazing 230lbs in just under two years. 
As well as changing his eating habits, Omar committed to the gym and made incredible progress in his workouts and can now deadlift almost twice his body weight.
Omar has shared his weight loss journey across social media, including his YouTube channel with videos offering advice and tips. Omar told Truly: "I was able to lose as much as 230lbs in under two years, and today, I'm happy, healthy, feeling strong."
Our takeaway? Before, Omar said he was "numb to his weight", regarding it as just a number. However, once he started paying close attention, his weight loss really kicked in.  
One study, published by the Kaiser Permanente's Center for Health Research, also found the more records people kept, the more weight they lost. Participants who kept a food diary actually doubled their weight loss progress.
In addition, you don't have to just rely on cardiovascular exercise to lose weight: Omar's routine is heavy on weightlifting, using squats and deadlifts to induce a metabolic effect to help you lose weight. This is because these are dynamic compound moves, working lots of different muscle groups to make you sweat. 
Liked this?