Black Friday deal: HALF PRICE on JLab's True Wireless Earbuds
These top-rated true wireless earbuds at a bargain price for home, play and everything in-between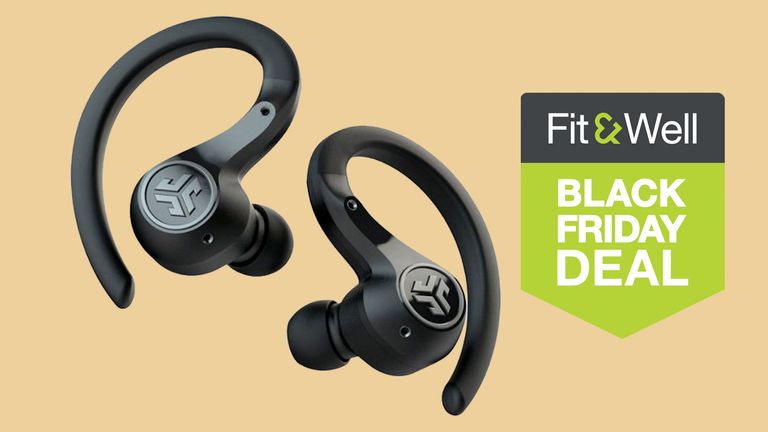 (Image credit: JLab)
There are lots of personal tech bargains out there to snap up right now. Ideal for when you're working out in the gym, but also useful for business calls or when listening to your favourite sounds, high quality wireless earbuds will make the task at hand so much easier. 
Which is why the Jlab Audio Epic Air Sport ANC True Wireless Earbuds from Best Buy are a total Black Friday steal – saving $50, you can purchase them right now for just $49.99. So, if you've been considering a pair of the best workout earbuds, now is the time to buy.
These versatile earbuds are top rated by consumers, and the perfect companion whatever type of workout you like to do. Check out the limited-time deal below!
JLab Audio Epic Air Sport ANC True Wireless Earbuds | Was $99.99 | Now $49.99 | Saving $50 at Best Buy
Comfortable and durable, JLab Audio Epic Air Sport ANC True Wireless Earbuds are truly versatile, with customized sound and active noise cancelling, plus industry-leading 48+ hours playtime. With a long battery life, they also offer a nifty Wear Detect Sensor, Smart Active Noise Control, and a wireless + USB charging case, along with a range of other features. View Deal
Black Friday fitness deals: retailer quick links
With more than 20 years experience under her belt, award-winning writer and editor Rebecca Barnes has created health, wellbeing, beauty and lifestyle-related content for countless consumer and trade publications including Daily Express, Tatler, Good Housekeeping and Cosmopolitan. A Pilates fan, Rebecca loves participating in online exercise and dance classes; she is also partial to an indulging spa treatment and has been lucky enough to visit some of the world's most beautiful spas and health retreats during the course of her career.