Black Friday Fitbit deals from Amazon, Best Buy and more
We've scoured the early Black Friday sales to bring you the best discounts on Fitbits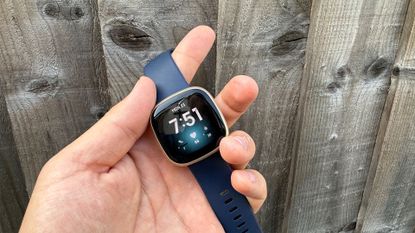 (Image credit: Future)
We're big fans of Fitbits at Fit&Well, having tested plenty of them. They're ideal for monitoring things like sleep, steps, exercise exertion and heart rate. There are already great early Black Friday Fitbit deals around, with 38% discount across all retailers on the new Fitbit Charge 6 bringing the price down to $99.95.
Or, if a smartwatch is more your pace, there is currently $100 off the Fitbit Sense 2 at Amazon. If you're not sure which Fitbit you should get, we've reviewed several of the best, including the Fitbit Charge 5, which you can still get hold of with a 19% discount, despite the launch of the Charge 6.
Read on for a round-up of the best Fitbit Black Friday deals we've seen so far.
Fitbit deals quick links
US Fitbit deals
UK Fitbit deals
When do Fitbits go on sale?
You're likely to find Fitbits on sale as early as a month ahead of Black Friday and Cyber Monday. The closer we get to Black Friday (Friday November 24th), the better the deals get. So, if you've had your eye on something in particular, it may be worth holding out to see if the price drops further.
That said, stocks won't last forever, so if you've got your heart set on something you should snap it up at the reduced price before it sells out. We didn't see any reductions on Fitbits over Amazon Prime Day, so here's hoping we see great Fitbit deals for this Thanksgiving sales bonanza.
Does Fitbit have Black Friday sales?
Fitbit itself has great early Black Friday deals already live on its website. However, the deals seem to be just as good at some of our favorite retailers, such as Amazon, Best Buy, Walmart and Target. These stores tend to fight it out to see who can get the lowest price, and because Fitbits are such in-demand products the fights are fierce. We check prices across several stores and include a price comparison so you know you couldn't be getting a better deal elsewhere.
The best deal we've seen so far is the new Charge 6 launching with a 38% discount across all retailers, bringing the price down to $99.95.
Which is the best Fitbit?
The best Fitbit for you will depend on what you're looking to get from your fitness tracker. If you're after basic stats like sleep tracking, activity monitoring, and a limited number of exercise modes, then the Fitbit Inspire is the cheapest model available—currently on its third generation.
The newest Fitbit is the Charge 6, which has seven days of battery life and more than 40 exercise modes. It allows you to use Google Maps, and Google Wallet, and has built-in GPS. It's the only Fitbit that currently offers YouTube music controls and has real-time heart rate streaming.
For Fitbits that are more smartwatch than fitness tracker, the Fitbit Versa 4 and the Fitbit Sense 2 are Google's answer to the Apple Watch and Samsung Galaxy Watch. The Fitbit Sense 2 is the most expensive model available, although it has just been reduced.
Which is the cheapest Fitbit?
The cheapest Fitbit you can buy new is the Inspire, which is Fitbit's most basic tracker. It offers 10 days of battery life (the most of any Fitbit), step-counting capabilities, distance tracking, and heart rate monitoring. It lacks the ECG, maps, GPS, and wallet capabilities of more expensive Fitbit models like the Charge, Versa, and Sense.
If you want an older generation of a slightly more expensive model, you can often find these refurbished and sold on Amazon or at Best Buy, which offers them with a guarantee. They also sometimes sell brand new open-box models, which have damage to the packaging but are otherwise unused and pristine.
What is Fitbit Premium?
Fitbit Premium is a paid-for subscription that will grant you access to workouts and mindfulness sessions. It will also open up certain insights: for example, accessing the Premium platform will show you your daily 'readiness' score, which tells you how ready your body is for a workout. You'll also get a more detailed insight into your sleep and stress scores.
Most new Fitbits will grant you a six-month free subscription to the platform, after which you'll have to pay $9.99 per month to access it.
When is Black Friday 2023?
Black Friday will officially kick off on Friday, November 24th. Many sales will run over the weekend until midnight on Cyber Monday (November 27th). Last year we saw several retailers and brands continue to offer sizeable discounts over the holiday period and beyond.
Get the Fit&Well Newsletter
Start your week with achievable workout ideas, health tips and wellbeing advice in your inbox.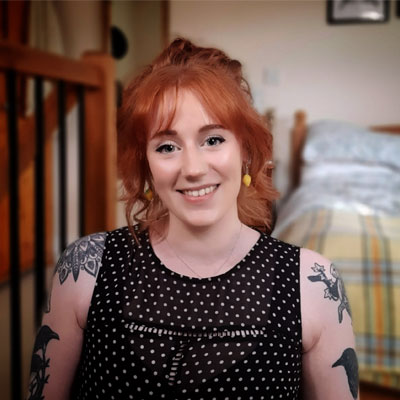 Lou Mudge is a Health Writer at Future Plc, working across Fit&Well and Coach. She previously worked for Live Science, and regularly writes for Space.com and Pet's Radar. Based in Bath, UK, she has a passion for food, nutrition and health and is eager to demystify diet culture in order to make health and fitness accessible to everybody.
Multiple diagnoses in her early twenties sparked an interest in the gut-brain axis and the impact that diet and exercise can have on both physical and mental health. She was put on the FODMAP elimination diet during this time and learned to adapt recipes to fit these parameters, while retaining core flavors and textures, and now enjoys cooking for gut health.