Best workout earbuds for comfortable and hassle-free exercise
Our best workout earbuds are the wireless headphones you need to push your training to the next level
Included in this guide:
1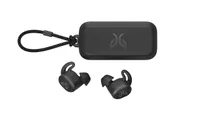 JayBird
Vista
2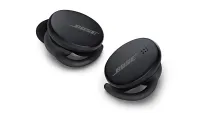 Bose
Sport Earbuds
3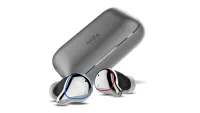 Mifo
O5 PLUS
4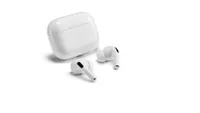 Apple
Airpods Pro
5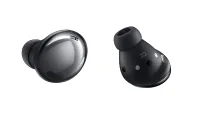 Samsung
Galaxy Buds Pro
6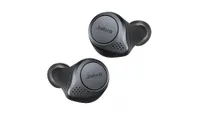 Jabra
Elite Active 75t
7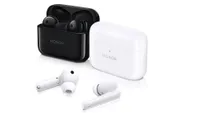 Honor
Earbuds 2 Lite
8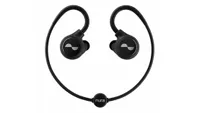 Nura
NuraLoop
9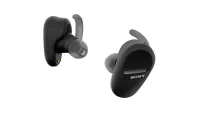 Sony
WF-SP800N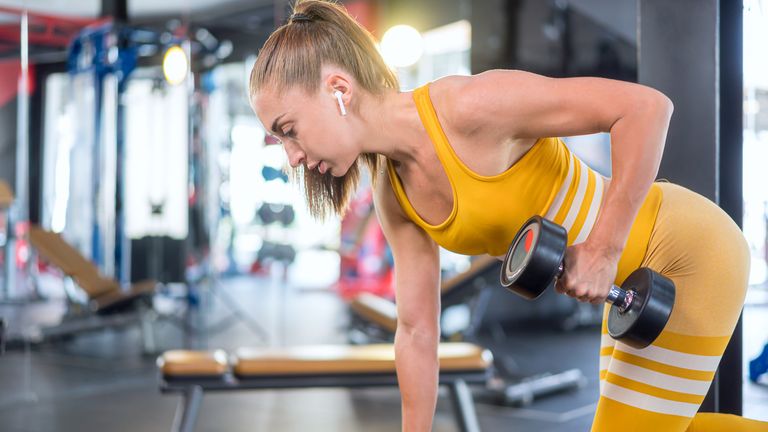 (Image credit: Getty Images)
By Lee Bell , James Frew
The best workout earbuds are an essential part of any exercise routine. You had to contend with messy, tangled cables in the past, but these wireless earphones connect via Bluetooth for hours of hassle-free audio.
Music can be a great motivator, so your headphones must be built to withstand your workout. Fortunately, many of the best wireless earbuds are water-resistant, have a long battery life, and don't fall out of your ears, even during vigorous workouts.
Of course, you want the Bluetooth earbuds to sound good, too, whether you choose to listen to the best workout music, podcasts, or audiobooks while you exercise. But with so much choice out there, it can be tough to know which set to invest in.
If you're after the best all-around set of workout earphones, we'd recommend picking up a set of Jaybird Vista earbuds. These are comfortable, long-lasting, and come with an IPX7 rating for water resistance. But there are plenty of other great choices available too.
That's why we've found the best workout earbuds for a range of styles, budgets, and uses. You don't have to go hunting for the lowest prices either, as our shopping technology automatically finds the best deals available right now for you.
The best workout earbuds you can buy right now
The best workout earbuds for most people
Specifications
Waterproof: Yes (IPX7)
Battery life: 6 hours
Noise cancellation: No
Weight per bud: 6g
Reasons to buy
+Lightweight & comfortable design+Compact charging case+IPX7 water resistance
Reasons to avoid
-Battery life a little on the short side-Don't feel as 'premium' as similar models
The JayBird Vista are the best earbuds out there for nearly all workout types. Whether you're cycling in the wind or doing star jumps in the rain, they cling on to your ears without ever failing to deliver excellent quality audio. They're also some of the most comfortable, especially suited to extended workouts, such as long runs and rides. What's more, their IPX7 waterproof rating makes them suitable for all-weather workouts and the sweatiest of sessions.
There are only two small gripes: the look and feel isn't quite as premium as other models on the market, and the battery life could be better (in testing, we averaged just under six hours of use between charges). However, it's an improvement on the brand's previous model, the Jaybird Run XT plus the charging case will provide an additional 10 hours of charge, making these minor grumbles.
2. Bose Sport Earbuds
The best premium workout earbuds
Specifications
Waterproof: Yes (IPX4)
Battery life: 5 hours
Noise cancellation: No
Weight per bud: 6g
Reasons to buy
+Amazing sound quality+Great build and design +Comfortable
Reasons to avoid
-No noise cancellation -A little chunky
Building on the success of its 2017 SoundSport Free earphones that were infamous for being comfortable albeit a little bulky at the same time, the Sports Earbuds have been completely redesigned to offer a much more compact form that's lighter and sleeker than ever, thank goodness.

What we love about these buds is that the audio remains stable through even the most intense workouts, even long distance running in the pouring rain. Thanks to something Bose calls its "acoustic port design", they deliver big sound from a small acoustic package. Oh, and because they're still on the chunky side when compared to most other rival buds, we'd probably not recommend these to anyone else with small ears.
3. Mifo O5 PLUS
The best budget workout earbuds
Specifications
Waterproof: Yes (IPX7)
Battery life: 7 hours
Noise cancellation: No
Weight per bud: 4.6g
Reasons to buy
+Great battery life+Lightweight yet rugged
Reasons to avoid
-Not the greatest audio
A quality set of true wireless earphones that won't break the bank, Mifo O5 Plus might be the cheapest true wireless earbuds in this lineup, but that doesn't make them subpar. Far from it, in fact.
They've been widely received as some of the best out there for sports, mainly due to their excellent battery life – a good seven hours of continuous use in a single charge, and a massive 100 hours of total use with the charging case, which is handy for ultra marathons, and also for people who habitually forget their charging cables.
The aluminium design with blue and red rings might be a little cheap looking, but if you can look past that, you've got yourself a superb pair of truly wireless earphones for the price.
4. Apple Airpods Pro
Top premium workout earbuds with impressive comfort levels
Specifications
Waterproof: Yes (IPX7)
Battery Life: 4.5 hours
Noise cancellation: Yes
Weight per bud: 5.4g
Reasons to buy
+Great noise cancelling+Good sound quality +Comfortable for long periods +Stay put during workouts
Reasons to avoid
-Battery life could be better-Pricey
These might be some of the most expensive buds you can shove in your lug holes but that doesn't mean they're not worth the dosh. Whether you're an Apple user or an Android devotee, the AirPods Pro are a super premium quality pair of buds that offer up some amazing sound, and we wouldn't expect anything less from the Cupertino firm.
Okay, battery life isn't the best out there, but they're exceptionally comfortable, making these buds ideal for any occasion - especially workouts. They might not be marketed as sports earphones per se, but we've worn them for runs, long cycles and even HIIT and they've never failed to impress.
5. Samsung Galaxy Buds Pro
The earbuds that will survive just about any workout
Specifications
Waterproof: Yes (IPX7)
Battery Life : 5 hours
Noise cancellation: Yes
Weight per bud: 6.3g
Reasons to buy
+Super rugged+Exceptionally smart +Noise cancellation +Easy-to-use touch controls
Reasons to avoid
-A little bulky
If you're the active type that needs a little more from their exercise than a run on a treadmill once a week, you might consider Samsung's latest bad boys, the Galaxy Buds Pro buds. The stand out feature here is that they boast a fantastic high level of waterproofing, at IPX7. This means they're protected against fresh water immersion for 30 minutes at a depth of up to one meter. Ideal if you're out running in the rain and drop them into a puddle, for instance.
You could also clean them under some running water if you get them dirty. This is quite unheard of for a pair of good-quality earbuds, especially when they boast active noise cancellation, like these do. A smart, feature-rich pair of buds that will stand the test of time.
True-wireless workout earbuds that can handle anything you throw at them
Specifications
Waterproof: Yes (IPX7)
Battery life: 7.5 hours
Noise cancellation: No
Weight per bud: 5.5g
Reasons to buy
+Superb battery life+Excellent sound+Unshakeable fit
Reasons to avoid
-Can become uncomfortable after an hour or so
If your workout routine usually involves you moving around a lot - sometimes in more extreme environments - then opt for the Jabra Elite Active 75t. They're the only earphones on this list that are IP57-rated, meaning they're fully waterproof and sweatproof and resistant to dust. So, yes, you could go for a run on the beach in them, jump in the sea and then roll around in the sand and they'd survive. That sounds like fun, too.
Jabra's compact buds also cling onto your ears like a limpet, failing to fly off no matter how dramatic your hair flick. Offering motion detection, voice control, and a stylish look, Jabra's buds almost have it all, apart from a cheap RRP – but you get what you pay for here.
An alternative set of budget workout earbuds
Specifications
Waterproof: Yes (IPX4)
Battery life: 10 hours
Noise cancellation: Yes, active
Weight per bud: 5.5g
Reasons to buy
+High-quality active noise cancellation+Long battery life+Support for single-ear listening
Reasons to avoid
-Inconsistent touch controls-Companion app only available on some phones
If you like the style of the Apple AirPods, but you're after something a bit more affordable, consider the Honor Earbuds 2 Lite true wireless earphones. Given the price, they come with an impressive range of features, including Active Noise Cancellation (ANC) and an Awareness Mode which lets you hear what's going on around you.
This is an important consideration when exercising outdoors, especially if you're running in busy environments. The Earbuds 2 Lite are also IPX4-rated for water resistance, so they'll withstand sweaty workouts, and you don't need to worry about being caught in the rain. You can use each bud independently, and they last for up to 10 hours without ANC enabled, which you can extend to 30 hours with the portable charging case.
The best wireless earbuds for sound quality during workouts
Specifications
Waterproof: Described as 'Sweat resistant'
Battery life: 16 hours
Noise cancellation: Yes, active
Weight per bud: 25g
Reasons to buy
+Very long battery life+Sound amazing+Excellent, comfy fit
Reasons to avoid
-Not true wireless
A personalised audio experience that sounds like no other, Nuraloop are very clever AI earbuds that automatically assess and adapt to your hearing, creating a sound personalised to you. Via an app, Nuraloop 'listens' to your ear canal and creates a listening profile just for you. The resulting sound is simply stunning and highly immersive.
Accompanying this is a thoughtful design that touts adjustable ear-hugging bands for a more comfortable fit, as well as touch controls. Nuraloop even comes with an analogue cable that can be cleverly attached, magnetically, to a proprietary charging contact so you can use the buds as non-wireless earphones when you need to. It's not clear how useful that is for most people but it is, again, very clever.
9. Sony WF-SP800N
Perfect for those Zoom workouts
Specifications
Waterproof: Yes (IPX7)
Battery Life: 9 hours
Noise cancellation: Yes
Weight per bud: 9g
Reasons to buy
+Comfortable fit makes them ideal for workouts +Great ANC+Surprisingly good sound quality
Reasons to avoid
-Average battery life -A little chunky
Designed especially for sports, it's no wonder that the Sony WF-SP800N earbuds deliver when it comes to doing workouts. First off, they're IP55-rated, meaning they'll keep on going no matter how much you sweat on them.
They also boast built-in active noise cancellation, which is pretty rare for a pair of sports earbuds. This is especially handy for when you're doing workouts online and need to concentrate on what the instructor is screaming at you. It also means they can be used in other scenarios, such as commuting.
On top of this, they're bound to appease the audiophiles out there thanks to Sony's new spatial audio format, 360 Reality Audio, which brings bassy, engaging sounds straight to your ears.
How to choose the best workout earbuds for you
When choosing the best workout earbuds for your exercise routine, there are a few considerations to keep in mind. We've selected our list of exercise earphones based on several factors, but your choice will depend on how and when you work out.
Water and sweat resistance
When you exercise, you're likely to get sweaty. This makes your face damp, so your workout earbuds must be water-resistant to some degree. Similarly, if you like to train outdoors, you want to ensure the earbuds will survive in the rain. One of the most straightforward measures of water resistance is the Ingress Protection or IP rating.
This is usually written as IPX, followed by a number between 0 and 9. If the headphones offer an IPX4 rating, they'll cope with sweat and light splashes of water. Meanwhile, IPX7-rated devices can be used underwater down to one meter for up to 30 minutes.
In-ear fit
When you're exercising, you want your mind to focus on the task at hand, not having to reach up to your ear every few seconds to adjust your wireless earbuds. Consequently, fit is one of the most important considerations when choosing workout earbuds.
Many in-ear headphones come with adjustable silicone tips so you can find a size that's right for your ears. Similarly, the best workout earbuds are often explicitly weighted to hang in your ear comfortably, even during intense or vigorous workouts.
Battery life
No one wants their headphones to run out of power midway through a workout, so it's crucial to choose a set that will last for your whole session. Most wireless earbuds offer a few hours of battery life, so they should be suitable for various exercises.
If you're a long-distance runner, it's worth investing in a set of workout earbuds that provide more than five hours per bud, as the quoted battery life is often lower in practice. True Wireless Earbuds often come with a charging case if you need a quick top-up.
Sound quality
It's all good finding a set of headphones that fit correctly, last a long time, and offer some level of water resistance, but they also need to sound good. Audio performance can be pretty subjective, but the most motivating music is usually bass-heavy.
As a result, you want to avoid cheaper, tinny-sounding earbuds. Likewise, if getting the audio just right is essential to you, look for a pair of workout earbuds with a companion app that allows you to adjust the equalizer.
Noise cancellation
Many true wireless earbuds come with Active Noise Cancellation (ANC). This feature uses microphones on the outer part of the earphone to monitor background noise and create opposing audio to cancel it out before it reaches your ears.
Noise cancellation allows you to stay in the zone and focus on your exercise. Some sets also offer a way to temporarily override this with an awareness mode, letting you keep tabs on your environment, a valuable feature for outdoor workouts.