Walking shoes on sale: footwear for comfort and support
These walking shoes on sale are great for protecting your feet and joints as you keep active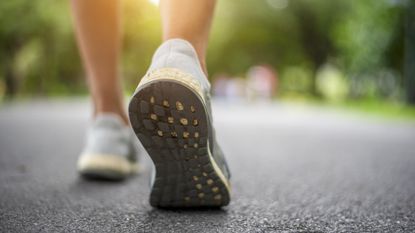 (Image credit: Getty Images)
If you're after walking shoes on sale at the moment, you're in luck. We know it can be tricky to find the best deals when it comes to the top walking shoes on sale at the moment – as there are bundles to choose from. But to help you find your perfect match, we've done all the hard work for you and we've tested plenty of pairs to know what's worth your money.
We've scoured the internet to find the best walking shoes on sale right now with up to 38% off some of our favorite models, with big-name brands like Reebok and Skechers offering generous discounts.
The benefits of walking are wide and varied. But to help get the most from your walks and protect your feet and joints as your stroll, it's well worth investing in good footwear. That's because the best shoes for walking will keep your feet perfectly cushioned and protected from injury (such as plantar fasciitis). The best walking shoes can also support joint mobility and improve your natural walking gait by supporting your base. And, a decent pair of walking shoes will last far longer than a cheap pair of sneakers – saving you money in the long run.
However, you might be wondering what exactly are the differences when it comes to walking and hiking shoes. The answer? Not much! That's because both are designed to be supportive, comfortable and breathable as you put your best foot forward. However, generally speaking, walking shoes tend to weigh less and be cut lower. And along with hiking shoes, they have your back no matter the weather.
To find your perfect match, keep scrolling to find out our round-up of walking shoes on sale right now which you can pick up for much less than usual. Or, if you're looking for some advice on picking the best pair for you, discover our in-depth guide on how to choose walking shoes.
Walking shoes on sale right now
US retailers
UK retailers
Walking shoes on sale: Today's best US deals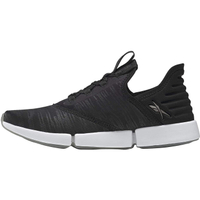 Reebok women's dailyfit walking shoe | Was $80 | Prices starting from $47.23 at Amazon
These ultra-comfy athletic walking shoes are designed to cushion your step from toe to heel. User reviews describe them as the ideal shoe for touring cities. They're stylish too, which makes them a great choice at a very affordable price.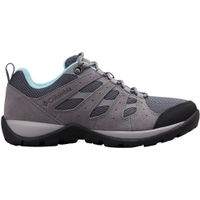 Columbia® women's Redmond V2 waterproof hiking shoe | Was $79.99 | Now $69.99 at Dick's Sporting Goods
Built to last, the Redmond is waterproof and super durable with high-traction rubber outsoles, a scratch rubber toe cap, and Omni-GRIP™ to withstand the mud and rain. While that $10 saving is fairly modest, the shoe itself is a great investment.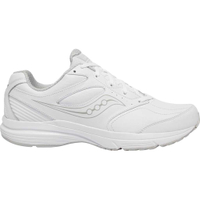 Men's Saucony Integrity Walker 3 | Was $80 | Now $55.98 at shoes.com
A walking sneaker with a cushiony sole, this chunky shoe is ideal if you like a lot of support under your foot. It has a durable leather upper, too, so it has some lasting power.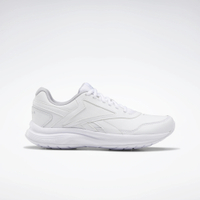 Reebok Walk Ultra 7 DMX MAX men's shoes | Was $75 | Now $49 at Target
Walk on air with the men's Walk Ultra range at Target. Not only are they light and breathable, but they're also versatile so you can wear them anywhere, anytime. It's quite the deal at 33% off.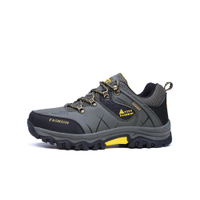 Kesitin Men's Trail Running Shoes | Was $95.69 | Now $62.59 at Walmart
If you're looking for a sturdy and hardwearing trail walking shoe, this perfectly fits the bill. Made from high abrasion material, they're highly breathable and lightweight, so you won't need to worry about switching shoes after a long day's hike.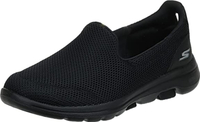 Skechers Women's Go Walk 5-Honor Sneaker | Was $60 | Now $44.65 at Amazon
Been on the lookout for a pair of Skechers? Stroll, walk and rack up some serious mileage in Skecher's Go Walk 5-Honor machine-washable sneakers. Coming with a rubber sole, a lightweight fit and the brand's air-cooled and super springy Goga Mat insole, your feet are well and truly covered no matter the plan of action. If you pick these up today you can get 26% off.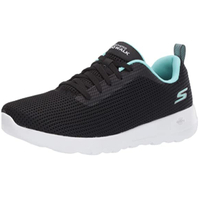 Skechers Women's Go Walk Joy-15641 Sneaker | Was $54 | Now $45.50 at Amazon
Another fabulous walking contender to add to your footwear arsenal are these Skechers Women's Go Walk Joy Sneakers. Crafted with a rubber sole, springy 5Gen cushioning and a breathable mesh upper, you can enjoy comfort with every step. Enjoy just under $10 off today if you purchase from Amazon.
Walking shoes on sale: Today's best UK deals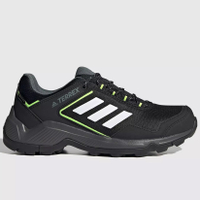 Adidas Terrex Eastrail GORE-TEX | Was £85 | Now £38 at Very.co.uk
Adidas has struck the perfect balance between a hardy trail shoe and stylish trainer with the Terrex Eastrail. If you're looking for an all-weather design, this walking shoe is brilliant for wet, windy, and uneven terrain with waterproof GORE-TEX lining and high-traction rubber for enhanced grip.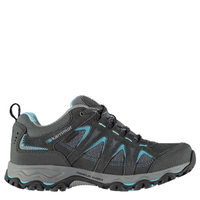 KARRIMOR Mount low ladies walking shoes | Was £69.99 | Now £34.99 at Sports Direct
The perfect all-rounder – this walking shoe is lightweight, with a cushioned insole, and uses Dynagrip technology to ensure you get the most traction and support possible. Karrimor also promises a great-looking shoe, and who can complain at half price?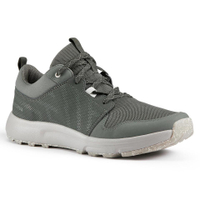 Men's Hiking Shoes - NH150 | Was £24.99 | Now £17.99 at Decathlon
The NH150s are perfect if you're looking to be more eco-conscious. They're suited to long country hikes in dry weather and are fitted with a thick light sole for excellent comfort. At under £20, it's a brilliant option if you're on a budget.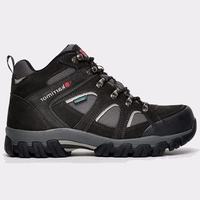 KARRIMOR Bodmin 4 Mid Weather Men's Walking Boots | Was £80 | Starting from £39 on Amazon
These trainers are Amazon's Choice for walking shoes. They have a chunkier aesthetic which you'd normally expect from a hiking shoe, but are still lightweight and comfortable, with a robust sole. You can get up to 51% off on some sizes.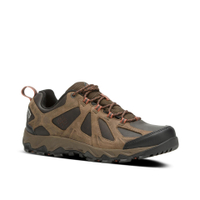 Columbia Waterproof Walking Boots Peakfreak | Was £99.99 | Now £34.99 at Decathlon
Save yourself a massive £65 with Columbia's Waterproof Walking Boots. The leather shoes are built for mountain walking in all weathers and on challenging trails. If you're a keen hiker and looking for a waterproof walking shoe that keeps your feet safe and dry, this pick is it. Act quickly to take advantage of this deal, which gets you 65% off.
How to choose walking shoes
How to choose walking shoes entirely depends on what you need your shoes for. If you need something for everyday walking, then you can afford to be less specific; if you require something a little more enduring, then you'll need to knuckle down on specifics like grip, weight, and durability.
CORRECT SIZE
For several reasons, try to ensure you have some room around your toes and heels. On long walks or hot days, your feet tend to swell and you'll be glad of the extra room. Going a size up also means you can wear thick socks without being uncomfortable and you'll also get more wear out of them if your feet are still growing.
COMFORT
If shoes aren't comfortable when you try them on, they won't be any better in action. Check you're not experiencing any discomfort or rubbing around your heels or ankles. Don't expect them to expand and be more comfortable after wearing them in – they should feel well-fitted from the get-go.
GOOD QUALITY MATERIAL
If you know you'll be using your walking shoes in rainy weather, make sure they're waterproof. Alternatively, if you need walking shoes to suit hot and dry weather, you'll need breathable mesh and light material. For rougher terrain, you may want to consider thick soles with good grip and leather or rubber.
Sam Hopes is a level III fitness trainer, level II reiki practitioner, and resident fitness writer at Future PLC, the publisher of Fit&Well. Having trained to work with both the mind and body, Sam is a big advocate of using mindfulness techniques in sport and aims to bring mental wellbeing to the forefront of fitness. She's also passionate about the fundamentals of training and how we can build more sustainable training methods. You'll find her writing about the importance of habit-building, nutrition, sleep, recovery, and workouts.
With contributions from