About Fit&Well: Who we are and how to contact us
We're here to help you live a better, healthier, happier and longer life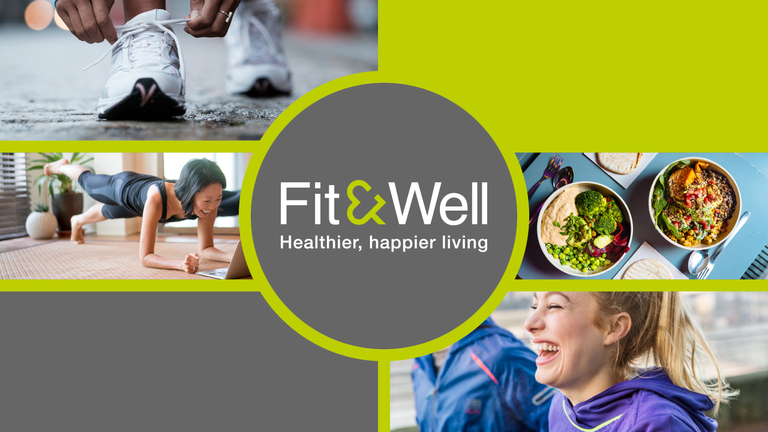 (Image credit: Getty)
Hello and welcome to Fit&Well! It's great to have you here.
If you've ended up on the Fit&Well website, it's likely that you're looking for ways to meet your health and fitness goals, whatever they may be. And that's exactly what we're here to do. Our mission is simple: to help people achieve our tagline of 'healthier, happier living'.
Fit&Well is for anyone who wants to improve their overall health and fitness, regardless of gender, age or fitness level. We caters for people who simply want to lose a few excess pounds all the way up to those who want to train for a marathon or triathlon.
We cover health and wellbeing, fitness, nutrition and mental health with a mix of health-related news, how-to exercise guides, fitness equipment reviews, healthy recipes and inspiring case studies and interviews.
We also place a particular emphasis on home fitness technology, reflecting the current shift from traditional gym memberships to working out at home and the rise of app-based training products.
Fit&Well is brought to you by Future Publishing, which also publishes T3, Tom's Guide, TechRadar, Cycling Weekly, Live Science, Woman&Home, and many other popular titles.
Previously Fit&Well magazine, the brand relaunched as a digital-first platform in July 2020. In addition to our website, you can follow us on Instagram, Facebook, Twitter and Flipboard - all under @wearefitandwell. You'll also find Fit&Well-branded health and fitness guides on the shelves of your local supermarket, including titles such as Running for Beginners and Mindful You
As for me? I'm Stephanie Wood, Fit&Well's Editor. You can find out more about me and my team below, including how to contact us.
On that note, I'd love to hear from you with your thoughts on the site: what you like, what you'd like to see more of and what we could be doing better. And if you work in the health and fitness industry and you have a product or service you think we should be writing about, I'd love to hear from you, too.
Contact the Fit&Well team
Contact the editorial team with feedback, suggestions and with PR inquiries using the email addresses listed below. You can also write to us at our London office address: Fit&Well, Future Publishing, 1-10 Praed Mews, London W2 1QY.
Stephanie Wood, Editor
Stephanie joined Fit&Well as launch Editor in 2020. She has previously worked as a digital editor and writer for brands including Woman&Home, Ideal Home, Livingetc, Stylist and The Mirror. As a keen netballer and tennis player, she prefers sports to the gym - although in recent years has enlisted the services of a personal trainer to help her get stronger.
Email Stephanie | Read Stephanie's articles
Matt Evans, Channel Editor
Matt joined Fit&Well following a stint at fellow Future website T3 where he was Staff Writer. He's also previously written for Men's Health. As Channel Editor, Matt covers all aspects of health, fitness and wellbeing. He enjoys running yoga, and holds a black belt in karate - you have been warned!
Email Matt | Read Matt's articles
Jessica Downey, Staff Writer
Jessica joined the Fit&Well team as Staff Writer in August 2021 as a recent Journalism Masters graduate. She is the brand's resident running enthusiast, and has previously written for Runner's World. She also runs the Instagram account @jessrunshere and is currently training for a 10k.
Email Jess | Read Jessica's articles
James Frew, Staff Writer
Staff Writer James completes the Team Fit&Well line-up. Like Jess, he also joined the brand in August 2021. Having previously worked at technology website MakeUseOf, he has a particular interest in fitness tech. He also has a keen interest in the intersection between mental health and fitness, and meditates daily.
Email James | Read James's articles
Follow @wearefitandwell on social
Advertising and licensing inquiries
For advertising inquiries, please contact Amanda Burns, Commercial Partnerships Director.
For information on using our logos, quotes and review content, click here or email licensing@futurenet.com.
For all other commercial inquiries, please contact Sarah Rafati, Managing Director.
Our PR, reviews and ethics policy
Our reviews are independent and free from commercial considerations. We never take payment for reviews. We always return products on request or at the end of our agreed loan period.
Separate to our editorial content and process, we publish advertorial feature content which is clearly marked and tagged as 'sponsored'. We also run 'in association with' articles, which are independent editorial articles, created by writers employed by Fit&Well that have been funded through the support of a commercial partner. You can read more about content funding on Fit&Well here.
We often include shopping links in articles to enable readers to buy the products we write about – these prices are automatically populated from a selection of retailers. Our parent company, Future Publishing, gets paid a small percentage of the purchase price if you click through and buy a product as a result of using one of these links. That fee, known as an affiliate fee, is not added to your purchase price so the price you pay is the same whether you click to visit the retailer from FitandWell.com or you go to the retailer's site direct. These fees help us to fund the content that you read on Fit&Well.
Fit&Well and the IPSO
Fit&Well is a member of the Independent Press Standards Organisation (which regulates the UK's magazine and newspaper industry). We abide by the Editors' Code of Practice and are committed to upholding the highest standards of journalism. If you think that we have not met those standards and want to make a complaint please contact us by calling 01225 442244 or writing to us at Future Publishing, Quay House, The Ambury, Bath, BA1 1UA, UK. If we are unable to resolve your complaint, or if you would like more information about IPSO or the Editors' Code, contact IPSO on 0300 123 2220 or visit www.ipso.co.uk.
Stephanie is Editor of Fit&Well. With 15 years experience, she has previously worked for titles including Woman&Home, MSN and Stylist, covering all aspects of women's lifestyle including health and fitness. Her preferred way of staying fit and well is sport: she regularly plays tennis and has been a keen netballer since her school days. She currently plays with her London-based team, Cool Runnings, and is also a qualified Level 2 Netball Coach. Stephanie recently started strength training, and can now regularly be seen hobbling around her local area as DOMS kicks in. Happily, she's since discovered the joy of recovery days. As a result, her top fitness tip is: invest in a foam roller!