Dry skin fixes: 7 ways to revive tired, dry skin
Up your skincare maintenance game with these top beauty tips from Holy Grail founder Alicia Jackman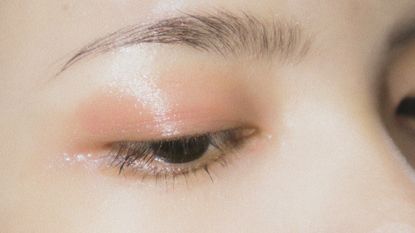 (Image credit: Lin Ha | Unsplash)
We spoke to experts Dr. Michael Barnish and Holy Grail founder Alicia Jackman about the key things we need to do to look after our skin – and the products we should invest in to protect, nourish and revive. Here are 7 top tips to help eradicate dry, tired skin.
Dry skin fix: ditch the washcloth
"Using a wash cloth to wash the face can be detrimental to your skin health," says Dr Michael Barnish, REVIV's head of nutrition and genetics. "When damp and moist, wash cloths can provide bacteria with the perfect environment to settle and multiply. Bacteria multiply remarkably fast and usually within 20-30mins. Therefore, after 24 hours, there soon could be a germ metropolis living in the fibres of your flannel!
"If this is not washed after every use, it is easy to introduce these bacteria into the skin, particularly if you firmly use the cloth for exfoliation. If your health or immunity is compromised, this could actually lead to infection, but more often to not it's a chance for bacterial settlers to settle in those blocked pours, resulting in the feared acne.
"If you are still fixed on using a wash cloth then make sure: it's a soft gentle material; wash the cloth each time after use on a high wash to help kill bacteria, and finally avoid heavy use of fabric conditioners and fragrant detergents when washing as the face is sensitive and can easily react to these chemicals," recommends Dr Barnish.
Top handcare products
Keeping hands clean has never been so important, but frequent washing and sanitisers can can leave them feeling dry, chapped and sore.
Protect and moisturise with these skin-friendly hand products:
Le Mini Macaron Sweet Mandarin Hand Mask
Pamper dry hands in just 15 minutes with these hydrating gloves that come in three gorgeous scents (sweet mandarin, vanilla almond and jasmine green tea). Slip one glove over each hand and give your hands and cuticles a much-needed drink.
£4.99, Le Mini Macaron
Woodies CBD Hand Sanitiser
While alcohol-based hand sanitisers can play havoc with your skin, the CBD in this new product counteracts the damage with its unique moisturising properties. When CBD is applied onto the skin, the cannabinoids activate and can reduce inflammation and itching.
£14.99, Woodies
Dry skin fix: go make-up free
"Lockdown is a great opportunity to give your skin a little break from make-up," says Alicia Jackman, founder of Holy Grail skincare brand. "Allow your skin to breathe, balance and decongest by focusing on a gentle, nourishing skincare routine. Just a week make-up free can significantly improve your overall skin tone and appearance."
Dry skin fix: be consistent
"Consistency is key to achieving good skin," says Alicia. "You still need to cleanse twice a day, even if you're not wearing make-up on the daily basis. Clean your skin morning and evening to remove build up of sebum, sweat and toxins from your skin. Follow with a treatment serum and your favourite moisturiser."
Top skincare products
Green People Everyday Hand Wash and Hand Cream
This new Limited Edition collection of Everyday hand wash and hand cream is fragrance-free and made with natural ingredients to keep hands clean, soft and protected from germs. Great for sensitive skin and the whole family.
Everyday hand wash, £10; Everyday hand cream £15, Green People
Skin Sapiens Face Cream
New natural and vegan skincare range Skin Sapiens is so gentle that the whole family can use it. The face cream is formulated with calendula flower extract (as well as lots of other lovely ingredients) to soften and smooth skin and help relieve tightness. All products are recyclable and the packaging is made from recycled materials. What's more, 1% of each sale goes to charities fighting for a better planet.
£11.99, Skin Sapiens
Cetaphil Pro Range For Sensitive And Redness-Prone Skin
The three-step new range - Cleansing Facial Wash, Tinted Moisturising Day Cream SPF30+ and Moisturising Night Cream - calms and soothe sensitive skin and helps reduce the visibility of redness. Remove excess oiliness and make up with the face wash, protect the face with SPF neutral tinted moisturiser designed to even skin tones and reduce redness then finish the day with the nourishing night cream, created to help overnight repair, strengthening and supporting the skin's barrier function.
Cetaphil PRO Cleansing Facial Wash, £14.99; Cetaphil PRO Tinted Moisturising Day Cream SPF30+ @24.99; Cetaphil PRO Moisturising Night Cream £14.99, Boots
Qdel Repair Mask
This dermatology clinic-grade skin repair mask has only been used by aesthetic practitioners and dermatologists until now. Designed to boost hydration, cool, soothe and aid repair, it helps soothe sensitive, dry, inflamed or problem skin.
£49 for box of five, Qdel
Weleda Refining Lotion
This is a great product for anyone who suffers from breakouts - it doubles up as a mask and daily moisturiser for blemished, problematic skin. With healing extracts of willow bark to rebalance the skin, it also has liquorice root and Witch Hazel to soothe and repair the damage done by spots.
£17.95, Weleda
Holy Grail Retinol Repair Skin Creme
This supercharged retinol moisturiser with an enriched blend of free-radical fighting plant extracts and moisture boosting hyaluronic acid. Retinol has the power to restore the skin's youthful appearance by speeding up cell turnover and boosting collagen production, while plant based extracts protect the skin against harmful effects of pollution and UV rays.
£23.99, Holy Grail
The Organic Pharmacy Rose Facial Spritz Toner
Refresh and hydrate skin with this multi-purpose toning mist, which is clinically proven to boost moisture - essential for tired and thirsty skin. Suitable for vegans. The Organic Pharmacy as also offering a homeopathic hotline: 0207 376 9200.
£28, The Organic Pharmacy
Dry skin fix: supplements
"We are often to happy to invest in the latest beauty creams but supplements can often be as effective, and they benefit all of the skin and tissues in the body as well," says Dr Barnish.
"It can also be an easier and cheaper way of ensuring you get the nutrients your body needs."
"Vitamins A, C and E are powerful antioxidants and the skin uses them to help to neutralise toxins that build up from our external environments and excessive sun exposure," says Dr Barnish.
"You will often find these ingredients in skincare products, however, taking them orally is a more effective and should be added into any skincare regime.
"Other antioxidants and minerals that should be on your radar are selenium, alpha lipoic acid and coenzyme Q10.
"These are great at keeping the skin cells functioning normally and ridding them of harmful particles."
Dry skin fix: sleep
"Good sleep hygiene is vital to help improve the appearance of the skin, and especially the skin under the eyes.
"We don't fully understand why we sleep, but we know that tiredness shows in the skin. This is possibly due to detoxification that occurs as we sleep," explains Dr Barnish.
"Chronic lack of sleep can lead to deeper line and wrinkles so aim for eight hours sleep per night.
"There are many studies also that suggest the hours before 12am are much more beneficial for sleep than the hours that follow. So, an early night, rather than a cheeky lie-in would be the gold standard."
Dry skin fix: hydrate
Dr Barnish says: "Good hydration is the most important natural go-to-method to help reduce fine line appearance and improve skin firmness and rigidity.
"Dry lips, dry skin or dull looking skin can all be a sign that we are not well hydrated.
Aim for 2-3 litres of water a day, however, drinking drinks such as tea, coffee or alcohol, can trick the body into losing more water so these should be limited."
Dry skin fix: meditate
Alicia explains: "We are living at a very uncertain and stressful time and stress exacerbates inflammatory skin conditions such as acne, eczema and psoriasis. Now is the time to develop healthy, mindful routines to help relax, refocus and reduce stress."
Get the Fit&Well Newsletter
Start your week with achievable workout ideas, health tips and wellbeing advice in your inbox.
Launched in 2020, Fit&Well.com is all about helping you meet your health and fitness goals in ways that are fun and achievable. With news and features on fitness, weight loss, running, nutrition, yoga, wellness and more, we're committed to helping you wherever you are on your fitness journey. We break down the best fitness tech, with reviews, buying guides and the latest deals on fitness and wellness kit, from dumbbells to diffusers.
We cater for all difficulty levels here. It doesn't matter if you're a beginner in the world of fitness or you're gearing up for your tenth marathon: we're all moving towards the same goal – creating a healthier, happier you. From guides on getting started doing walks around the block, to creating the perfect work-from-home space, to eating to fuel your first triathlon. It's all here.