I tried this physical therapist's hip strengthening routine to make me a better runner
These three hip strengthening moves could improve your functional fitness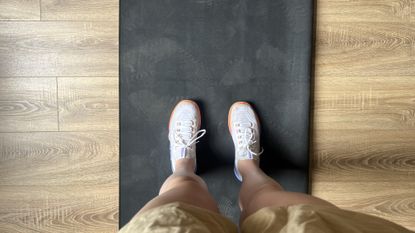 (Image credit: Future)
Get the Fit&Well Newsletter
Start your week with achievable workout ideas, health tips and wellbeing advice in your inbox.
Thank you for signing up to Fit And Well. You will receive a verification email shortly.
There was a problem. Please refresh the page and try again.
As a runner looking to improve my performance, I'm on a mission to strengthen my body—and I don't just mean by lifting lots of weights. I want to improve all of my weak areas, from my hips to my ankles, rather than just building stronger legs.
This mission has led me to try a myriad of different exercise styles. I've followed routines for strengthening sore knees and developing my core, as well as sourcing some useful warm ups and cool downs.
For this week's routine, I was on the hunt for hip-strengthening exercises. After experiencing tightness in that area for a few days, I feel pretty confident in saying I've neglected the joint and surrounding muscles.
In my search, I came across this hip-strengthening routine from PT duo Cate and Davis, otherwise known as ThatPTCouple.
The routine has just three moves, all aimed at strengthening the hip area. As you can probably work out from the video, you won't need to head to the gym for this routine, and you don't need any equipment either.
How to do ThatPTCouple's hip strengthening video
Each of the three movements are broken down into different repetitions (reps): retro lunge, two sets of 15; lateral step up, three sets of eight on each side, and finally; standing hip abduction, two sets of 90 seconds.
According to Cate&Davis, these exercises are really good for early and mid stages of hip rehab, as well as strengthening the general area. Watch the movements in the video above to make sure you're nailing the technique.
My verdict
I don't pay a lot of attention to my hips, so it came as no surprise that I found these moves quite challenging. My muscles were trembling with the effort of the exercises, especially those final hip abductions.
That's not to say it was all unpleasant. As well as challenging my muscles, the moves opened up my hips. I could feel the tightness start to disperse in the area with every repetition I did.
Strong, mobile hips are important for runners (like me) as they improve the efficiency of our lower-body movements and can help ward of injuries, like hip flexor strain. But everyone should try strengthening their hips, as they play an important role in 'functional' strength.
Functional strength describes the fitness we need to complete simple, daily tasks, like sitting, standing and lifting. So if you want a fit, functional body, I recommend trying out the above routine.
Get the Fit&Well Newsletter
Start your week with achievable workout ideas, health tips and wellbeing advice in your inbox.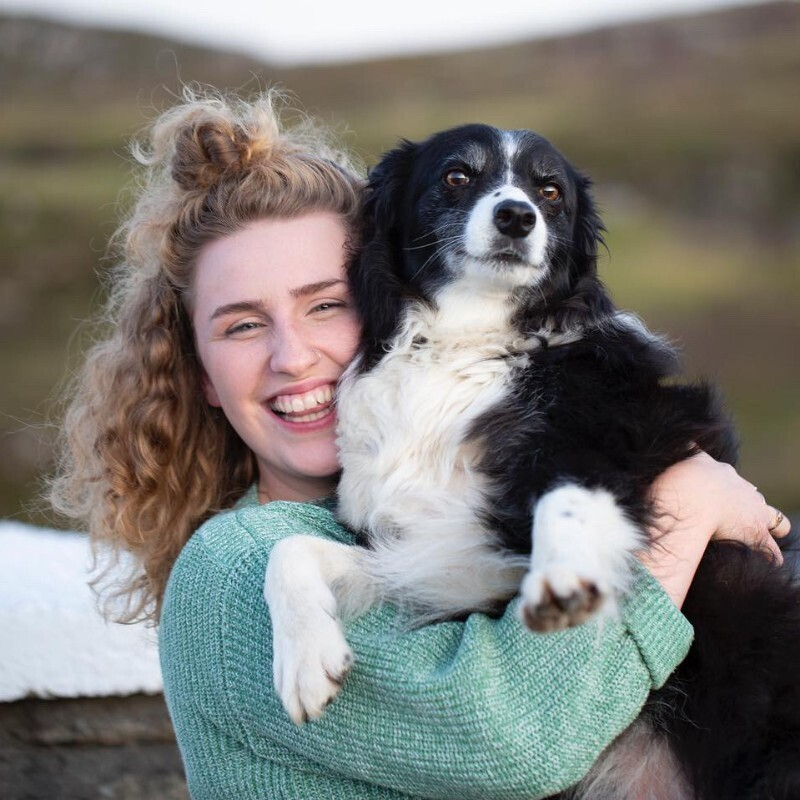 Lois Mackenzie is a Fitness Writer for Fit&Well and its sister site Coach, covering strength training workouts with weights, accessible ways to stay active at home, and training routines for runners. She joined the team from Newsquest Media Group, where she was a senior sports, trends, and lifestyle reporter. She is a dedicated runner, having just completed her first marathon, and an advocate for spending time outdoors, whether on a walk, taking a long run, or swimming in the sea.
Lois holds a Master's degree in Digital Journalism, and has written for Good Health, Wellbeing & The Great Outdoors, Metro.co.uk, and Newsquest Media Group, where her reporting was published in over 200 local newspapers.