Best vegan cookbooks 2023 for plant-based inspiration
The best vegan cookbooks are a great way to start cooking delicious plant-based meals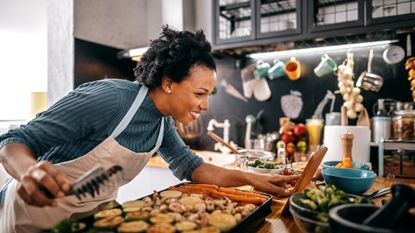 (Image credit: Getty Images)
The best vegan cookbooks are a great way to discover delicious, easy-to-cook plant-based meals, whether you're looking to experiment or want to try vegan-friendly versions of your favorite home comforts.
And these cookbooks are ideal for trying out plant-based recipes if you want to cut down on animal products or can help inspire you if you're cooking for vegan or veggie guests.
There are a lot of choices out there, so we've whittled down the list to make things easier and put the cookbooks to the test. To make our list, the recipes should be clear and easy to follow and only use accessible ingredients you can pick up in most grocery stores without hurting your bank balance.
We've tested many of the books, planning out a whole day's worth of meals and then making the recipes from scratch to see how they fare to ensure they're suitable for everyday use. We also considered how easy they are to browse, the clarity of the instructions, and whether there are images for each recipe.
So, whether you're cooking on a budget, prefer batch cooking, or looking for plant-based inspiration, we've rounded up the best vegan cookbooks to help you make delicious, nutritious meals for any taste.
The best vegan cookbooks available today
1. The Complete Plant-Based Cookbook
The best vegan cookbook for most people
Specifications
Author: America's Test Kitchen
Diet: Vegan
Released: 2020
Reasons to buy
+
Thoroughly researched cooking methods
+
Huge range of recipes for all hours of the day
+
Plenty of variations for most meals
Reasons to avoid
-
Some niche ingredients needed
-
There aren't photos for every recipe
-
Small font and a lot of text on each page
The America's Test Kitchen team are known for their scientific approach to cooking, and in The Complete Plant-Based Cookbook, they've turned that focus on vegan cooking. There are 500 recipes to choose from, making the book incredible value for money, especially with all the detailed cooking instructions and advice.
We decided to try the Scrambled Tofu recipe. It's a meal that sounds as though it'd be relatively simple — frying all of the ingredients in one pan — but the guidance on choosing tofu really made the difference. After eating the America's Test Kitchen version, it's become the default way we cook scrambled tofu at home.
We also really liked that there's a 'Why This Works' section for each recipe that details how the team arrived at the specific ingredients. This was helpful when we tried cooking the Creamy Cashew Mac and Cheese, which reassured us that the sauce would thicken as it cooked. But it is a shame that there aren't more pictures in the book.
There are images of some, but most are left as written recipes with detailed guidance. This is often enough to get you through to the end, especially as the team excels at clear, well-explained instructions. And to pack all 500 recipes into a single volume, the text is quite small, and it can be difficult to browse. However, these are ultimately minor complaints for easily one of the best vegan cookbooks you can buy.
What the users say
The Complete Plant-Based Cookbook currently scores 4.6 out of five on Amazon from almost 3,000 reviews. Almost universally, aspiring cooks were impressed by the detail and range of recipes, with one noting that the "cookbooks are comprehensive and clear which allows even the most insecure chef gain confidence."
Some noted that the instructions could sometimes be long or complicated. As one reviewer put it: "You can get VERY GOOD results by simplifying, they just might not be MOST EXCELLENT." But most felt this was the definitive vegan cookbook in their home.
---
2. Plant-based on a Budget
The best vegan cookbook for budget-friendly meals
Specifications
Author: Toni Okamoto
Diet: Vegan
Released: 2019
Reasons to buy
+
Can help you plan a week of meals for less than $30
+
Recipes take 30 minutes or less
+
Accessible ingredients list that won't break the bank
Reasons to avoid
-
Similar ingredients in many recipes
-
Written in 2019 before the current economic situation, so prices might vary
Social media can make going vegan seem like an expensive lifestyle change, but it doesn't have to be. Toni Okamoto's Plant Based on a Budget aims to help you plan a week's worth of vegan meals for less than $30. Although, as the book was written in 2019 before the current economic challenges, expect that figure to vary slightly.
Still, the book's core is designed around common ingredients you can pick up without breaking the bank with meals that are easy to prepare even when you're short on time. There are 100 recipes to choose from, and Okamoto also suggests how you can customize the meal to suit your tastes.
The book is split into sections for breakfasts, salads, snacks, and dinners, so it's easy to find inspiration quickly. And because Okamoto lists her essential ingredients at the start, so if you keep stocked up, you can make many recipes in a pinch without needing a trip to the store.
This strength can also be a slight weakness, as many of the recipes use similar ingredients, and over time, you may crave more variety. However, it's an accessible way to start a vegan diet without spending a fortune on expensive ingredients you use once and then leave at the back of the cupboard.
What the users say
Plant-based on a Budget currently scores 4.6 out of five on Amazon from almost 3,000 reviews and 4.2 out of five on Goodreads. One home cook summed up the general feeling: "Very easy to read telling me what items I needed to purchase and how to prepare them. The recipes were easy and delicious."
A few reviewers mentioned that the recipes are best suited to cooking for multiple people, although you can adjust the quantities if you cook for yourself. But almost universally, reviewers were impressed by the range of meals, accessible ingredients, and budget-focused approach to vegan cooking.
---
3. Dirty Vegan: Another Bite
The best vegan cookbook for dinner recipes
Specifications
Author: Matt Pritchard
Diet: Vegan
Released: 2019
Reasons to buy
+
Easy-to-follow cooking instructions
+
Ingredients available in most grocery stores
+
Images for each recipe
Reasons to avoid
-
No breakfast options
-
Limited lunch recipes
-
Measurements in British units
If you're worried that switching to a vegan diet means lots of salads and stuffed peppers, Matt Pritchard's second vegan cookbook is a welcome relief. There is a section for lighter bites like salads and soups ('Food With Legs'), but most of the book is dedicated to hearty meals across various cuisines without complex ingredients or lengthy cooking instructions.
There are no breakfast options here, so we decided to try out the Creamy Mushroom Pritchanoff (a variation on mushroom stroganoff) and the Tofu Katsu Curry. The Pritchanoff turned out to be an ideal lunch option; filling, easy to cook, but not too indulgent. The main ingredients are mushrooms, onions, rice, stock — all budget-friendly options — and oat cream, and it all cooks in a single pan.
There's no meat in stroganoff generally, so we were interested to see how the Tofu Katsu Curry fared against its chicken-based relative. Again, the ingredients are mostly kitchen staples, including carrots, onion, flour, and rice. It only took about 30 minutes to prepare and cook, but the resulting meal was so good it's now on the menu each week.
We did find that the fried tofu was even better with a few tweaks (like mixing the corn and plain flour for the batter), but the recipes in Dirty Vegan: Another Bite are straightforward enough that you can experiment without accidentally ruining your meal. As it doesn't have breakfast recipes, it's not an all-in-one choice, but it's an excellent budget-friendly option for home-cooked dinners.
What the users say
Reviews for Dirty Vegan: Another Bite are generally very positive, scoring 4.7 out of five on Amazon and 4.2 out of five on Goodreads. There's a lot of praise for the meals on offer, with one reader explaining, "Flicking through the pages, I wanted to cook it all - there isn't a bad recipe to be found. The instructions are very clear and easy to follow."
Some found that the biographical background information scattered throughout the book felt unnecessary. Still, people were impressed that the recipes encouraged you to cook from scratch rather than buy pre-made ingredients. Several reviewers also agreed that the Tofu Katsu Curry is one of the best meals in the book.
---
4. Green Roasting Tin
The best vegan cookbook for vegetarians
Specifications
Author: Rukmini Iyer
Diet: Vegan, vegetarian
Released: 2018
Reasons to buy
+
Convenient and easy one-dish meals
+
Picture of each recipe
+
Vegetarian options available
Reasons to avoid
-
Only suitable for dinners or large lunches
-
The one-pan format can be a bit limiting
Switching to a fully vegan diet can be quite intimidating, especially if you're a fan of dairy and eggs. Rukmini Iyer's Green Roasting Tin helps bridge the gap, with half of the book dedicated to vegan recipes, with the remainder packed with vegetarian options. As with Iyer's previous books, you can cook everything in a single roasting dish.
We found this was as convenient as it sounds, with reduced preparation time, straightforward instructions (you just need to prepare the ingredients and put them all in the dish), and less washing up. It's not easy to plan a whole day's worth of meals with Green Roasting Tin, though, as most of the recipes are intended for dinner.
Still, we planned out Sweet Dreams Are Made of Greens (a blend of avocado, asparagus, and orange) for a mid-morning breakfast and Sweet Potato Thai Curry for dinner. The breakfast took less than 10 minutes to prepare, compared to the estimated five minutes, cooked for 15, and resulted in a filling and tasty meal.
When it came to dinner, the strength of the one-dish meals really came to life. After a busy day, it was a relief to spend just 10 minutes on prep before putting the food in the oven for 45 minutes. The main downside is the units; Iyer is a British writer, and the recipes use UK metric units, so you'll need to convert them before starting.
What the users say
There's a lot of praise for Green Roasting Tin, with the book currently holding an average of 4.6 out of five on Amazon from over 6,000 reviews. Many picked it up following a friend's recommendation and found that it had a good range of meals to suit various tastes. Even the most reluctant cooks were also impressed with how easy the recipes were to prepare.
The few negative reviews mostly focused on the limitations of the one-dish format, noting that many meals were variations on a theme. At the same time, others found converting British metric measurements into US units to be too much of a hassle. Overall, most reviewers were left satisfied by the end of their vegan or vegetarian meal.
---
5. Forks Over Knives
The best vegan cookbook for beginners
Specifications
Author: Del Sroufe
Diet: Vegan
Released: 2012
Reasons to buy
+
Good range of cuisines and dishes
+
Accessible ingredients found in most grocery stores
+
Many breakfast, lunch, and dinner options
Reasons to avoid
-
No images to go alongside recipes
-
Sections are split into types of dishes rather than meals
If you're thinking of switching to a plant-based diet but need help figuring out how to get going, the Forks Over Knives cookbook is a great place to start. It's a comprehensive but accessible option to experiment with vegan cooking. There are more than 300 vegan recipes, including breakfasts, salads, dinners, and side dishes.
The book shares its name with a 2011 documentary that argued that switching to a vegan diet can improve your health. This is also why the book's subtitle suggests that it can "help you lose weight, be healthier, and feel better," although exercise also plays a crucial role in how to lose weight at home sustainably.
But you don't need to have weight loss goals to enjoy the recipes in this vegan cookbook, as there are a variety of cuisines and dishes to try. Plus, the ingredients are easily found in most grocery stores and won't break the bank. There are very few images to go with the recipes, but Forks Over Knives still offers an accessible introduction to vegan home cooking.
What the users say
The Forks Over Knives cookbook currently holds an average rating of 4.5 out of five on Amazon from over 12,000 reviews, with the majority giving it a full five stars. One reviewer summarized the general feeling, writing that it is an "excellent book which will be most helpful in transitioning to a new diet."
That's not to say everyone thought it was the perfect cookbook; many felt it was a shame there were no images of the finished meals, while others found that grouping recipes could improve the book's layout by meal rather than ingredients. Still, for most people, this is the definitive vegan cookbook.
---
How to choose the best vegan cookbooks
If you're after meal inspiration, a quick online search brings up thousands of freely accessible recipes. So, if you choose to invest in a cookbook, you want to be sure that it has the type of food you'd enjoy eating, meals, snacks, and drinks that are convenient to make, and instructions that are clear to follow. But there are some other things to keep in mind, too.
Vegan or vegetarian
If you've been following a vegan or plant-based diet for some time, you might be comfortable with a fully vegan cookbook with recipes that don't require animal products, including milk, cheese, or eggs.
However, if you're new to veganism or want to experiment with plant-based food without switching entirely, it might be worth choosing a book that caters to vegans and vegetarians. This is also handy if you plan to cook for non-vegans.
Convenience
Some people enjoy cooking as a hobby, while others see it as a necessary but functional part of the day. Many of the best vegan cookbooks cater to both styles, but if you're looking for convenience, one-pot options like Green Roasting Tin might be right for you.
Alternatively, if you're interested in the science behind the meals and practicing your technique, you may opt for a more detailed book like The Complete Plant-based Cookbook from the experts at America's Test Kitchen.
It's also worth considering whether you're after a single vegan cookbook with recipes for breakfast, lunch, dinner, snacks, and drinks or a plant-based cookbook that you can flip open for a few lunches and larger dinnertime meals.
Fitness goals and dietary restrictions
Just because a meal is vegan doesn't necessarily mean that it'll help you hit your nutritional or fitness goals. You can still find plenty of vegan foods with processed ingredients that aren't suitable for those with health conditions like diabetes or celiac disease.
Vegan fast food, like burgers, pizzas, and fried foods, still pose the same challenges as their meat-based equivalents. If you're trying to limit your intake of these foods, you might be better off with a vegan cookbook that encourages you to cook from scratch.
Some people, especially those looking to build muscle, worry that it might be hard to find vegan sources of protein. Despite the common perception, there are plenty of high-protein vegan ingredients, and you can even find books that cater to a high-protein diet.
How we test the best vegan cookbooks
To make our reviews of the best vegan cookbooks as objective as possible, we developed a standardized process for assessing the books we recommend so that you can choose any cookbook from the list and know that it'll be easy to use, clear, convenient, and help you create nutritious meals without breaking the bank.
For each book, we choose three meals, create shopping lists, check if the ingredients are accessible in most grocery stores, and whether the plans use everyday ingredients that you can use in multiple meals. We then make the recipes from scratch, looking for clarity in the instructions and error-free portion amounts.
If the recipe notes estimated preparation and cooking time, we compare the actual experience to see whether the author's timings are realistic. Importantly, we check whether the meal on the plate is edible, but as this is subjective, we also look to see how the final product compares to any in-book images.
You don't want to spend hours flicking back and forward through the book, so we consider the layout and organization of the recipes (by meal, cooking style, or cuisine) and if there's a comprehensive index at the back. Although the meals are the most crucial part, the overall quality is important, too, so we check that the book is appropriately printed on durable paper and can withstand regular use.
FAQs
What does vegan mean?
The Vegan Society defines veganism as "a philosophy and way of living which seeks to exclude — as far as is possible and practicable — all forms of exploitation of, and cruelty, to animals for food, clothing or any other purpose."
So, as well as ditching dairy, eggs, meat, honey, and other animal products, learning how to go vegan also involves watching what you consume in other areas of your life. This might mean eradicating animal-derived materials, such as leather and fur, from your closets.
Veganism differs from vegetarianism, which excludes meat, poultry, and fish from your diet but allows eggs and dairy products, or pescetarianism, where people continue to eat fish but decline meat and poultry.
There are many reasons that people go vegan, from fighting cruelty against animals and doing their bit to help the environment or simply embracing a lifestyle that prioritizes plant-based foods over factory-farmed meat.
What's the difference between plant-based and vegan diets?
These terms are two ways of describing a similar thing, but with a few key differences. Veganism is generally a lifestyle change. Whether you've ditched animal products due to ethical concerns, or health-related or environmental reasons, it means entirely cutting out meat, animal-sourced ingredients, and consumer goods made from animals, including clothing.
Plant-based food is vegan, but the term signals that you might not be entirely vegan, possibly vegetarian, or even just cutting back on meat or other animal products like dairy. It's also a label that typically only applies to your food choices rather than an entire lifestyle, like veganism.
If you're buying prepared foods at a grocery store or food outlet, they may also use the term plant-based when the ingredients are vegan, but the food was produced in an environment where animal products, like meat or dairy, were present and so they can't guarantee that the product is entirely vegan. So, check the packaging before taking it to the register.
What's the best vegan cookbook for beginners?
As with other cookbooks, the best option for beginners depends, to some extent, on the type of food you enjoy cooking and eating. But two stood out as ideal for newcomers; Rukmini Iyer's Green Roasting Tin and Matt Pritchard's Dirty Vegan: Another Bite.
Green Roasting Tin is an excellent option if you're hoping to transition away from animal products but are still deciding whether to make the permanent switch. Iver's books all center around a single roasting dish, so the recipes are easy to cook, require little preparation, and create less washing up.
This book in the Roasting Tin series is split between vegan and vegetarian dishes, so you have options if you're in the mood for some cheese or eggs or want to cater to non-vegan guests.
Alternatively, Matt Prichard's Dirty Vegan: Another Bite focuses on vegan-friendly alternatives to many popular dishes. There are 80 recipes designed to help meat lovers transition to vegan food or at least cut down on their meat consumption.
What's the difference between vegan and vegetarian?
If you're comparing vegan vs vegetarian diets, both lifestyles are based on reducing the number of animal products you use and consume, but with a few differences. Both diets exclude meat and fish, though most vegetarians continue to eat dairy and eggs. This style of vegetarianism is officially known as ovo-lactose vegetarianism.
A vegan diet takes this approach further, eliminating all animal or animal-derived products. A range of social and economic factors have helped popularize each diet, including the cost of meat, the impact of factory farming, climate change, and ethical concerns about the treatment of animals.
Veganism is often seen as a lifestyle change rather than solely about your diet. So, vegans may also ditch products that contain animal products or clothes derived from animals, like leather, suede, or fur. Some vegetarians might make these choices too, but vegetarianism typically only applies to your diet and is often used as a shorthand for people who don't eat meat.
Get the Fit&Well Newsletter
Start your week with achievable workout ideas, health tips and wellbeing advice in your inbox.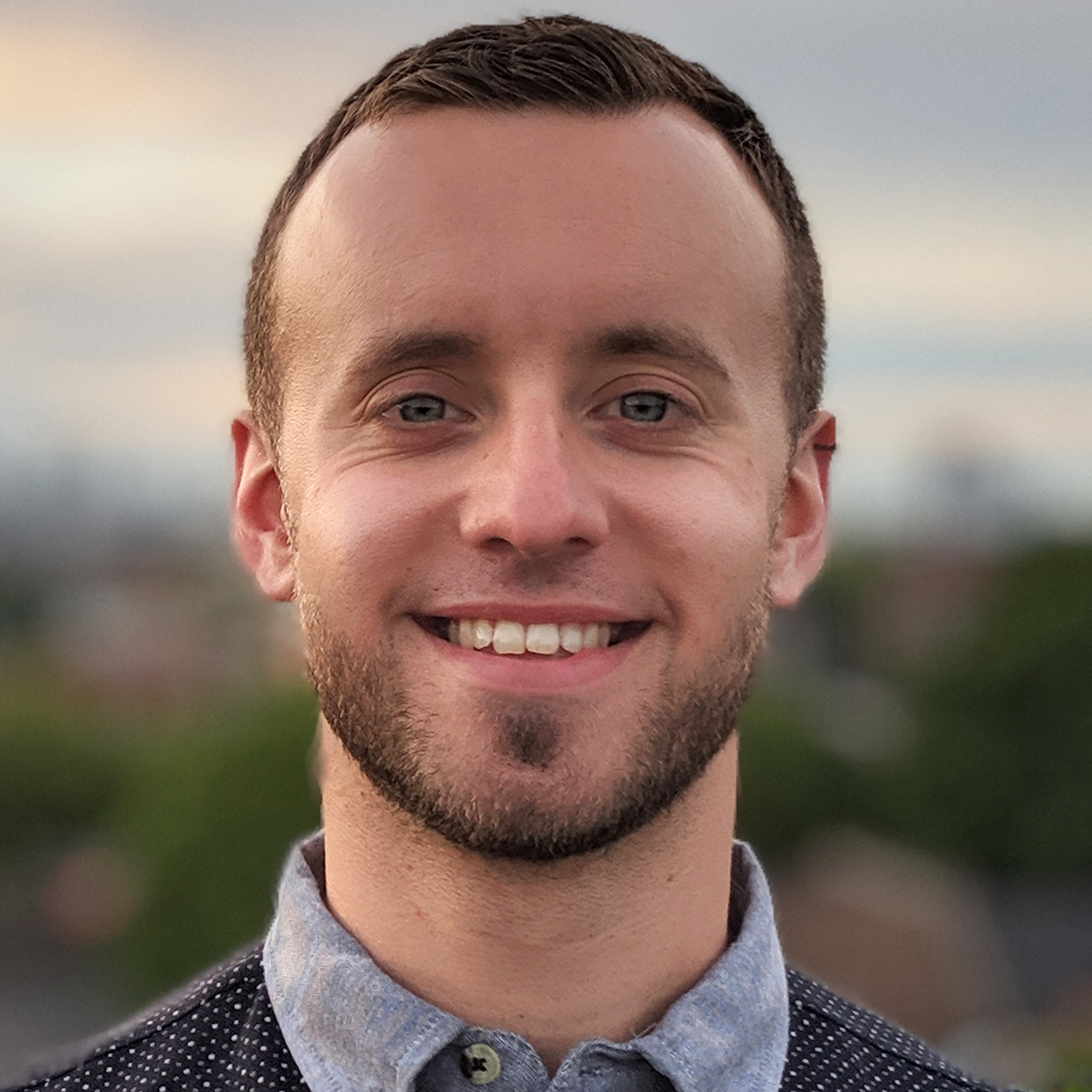 James is a London-based journalist and Fitness Editor at Fit&Well. He has over five years experience in fitness tech, including time spent as the Buyer's Guide Editor and Staff Writer at technology publication MakeUseOf. In 2014 he was diagnosed with a chronic health condition, which spurred his interest in health, fitness, and lifestyle management.
In the years since, he has become a devoted meditator, experimented with workout styles and exercises, and used various gadgets to monitor his health. In recent times, James has been absorbed by the intersection between mental health, fitness, sustainability, and environmentalism. When not concerning himself with health and technology, James can be found excitedly checking out each week's New Music Friday releases.