This physical therapist's four-move leg workout strengthened my calves in just 15 minutes
The double lunges with elevated heels were surprisingly effective for building stronger legs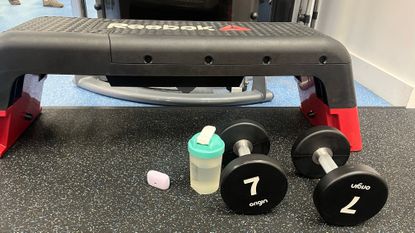 (Image credit: Future)
Get the Fit&Well Newsletter
Start your week with achievable workout ideas, health tips and wellbeing advice in your inbox.
Thank you for signing up to Fit And Well. You will receive a verification email shortly.
There was a problem. Please refresh the page and try again.
As a runner, strength training is a non-negotiable part of my routine. As I'm less than three weeks out from my first marathon, I've also been focusing on recovering properly; ensuring I'm resting enough, consuming enough protein, and stretching.
Stretching and strengthening exercises keep your joints and muscles healthy, nipping would-be injuries in the bud. But I wanted to shake up my regular pattern, so I decided to give this short, four-move calf-focused workout a try.
To take part, you'll need dumbbells (adjustable dumbbells will come in handy if you want to change the weight easily), a step and a weight bench (or seat). Exercises three and four use kettlebells, but I just stuck to dumbbells for ease.
This routine comes from physical therapy duo Cate and Davis (Thatptcouple on TikTok), and is an efficient four-move physio-approved routine that fit the bill perfectly, as I was able to fit it in after my normal leg day workout.
Watch Thatptcouple's four-move calf workout
What did I think of these exercises?
The routine is cleverly designed so that you only need these four moves to get a comprehensive lower-leg workout.
Heel raise at step
Seated weighted heel raise
Double lunge elevated heel
Weighted soleus walk
I wouldn't say my calf muscles are an area I ignore, but I tend to train them at the same time as other leg muscles by using lower-body-focused, multi-muscle compound exercises in my weights sessions.
So, when I took on these dedicated calf exercises I was intrigued to see what the results would be. As soon as I started the the first heel raise, I felt a tightness that made me realize I've not been giving them the attention they deserve!
I did three sets of 10 repetitions of each move, and with each rep, the tightness eased and I felt like I really was, finally, strengthening my calf muscles. Some of the exercises may look a bit silly (looking at you, soleus walk), but all felt beneficial.
Would I do this workout again?
I usually love the workouts I try, but this one more than most. I was especially fond of the the double lunges with elevated heels. I didn't feel much strain on my calves initially, but when I raised my heels higher, I felt them fire up.
Using these moves regularly and gradually increasing the weights I use (an example of the progressive overload principle), there's no reason why I couldn't build a set of strong, healthy, and bulletproof calf muscles.
If you don't have equipment to hand but want to strengthen your lower leg muscles, doing calf raises every day can have a similar effect. Plus, this helps support you during incline or hill walks throughout the day.
Get the Fit&Well Newsletter
Start your week with achievable workout ideas, health tips and wellbeing advice in your inbox.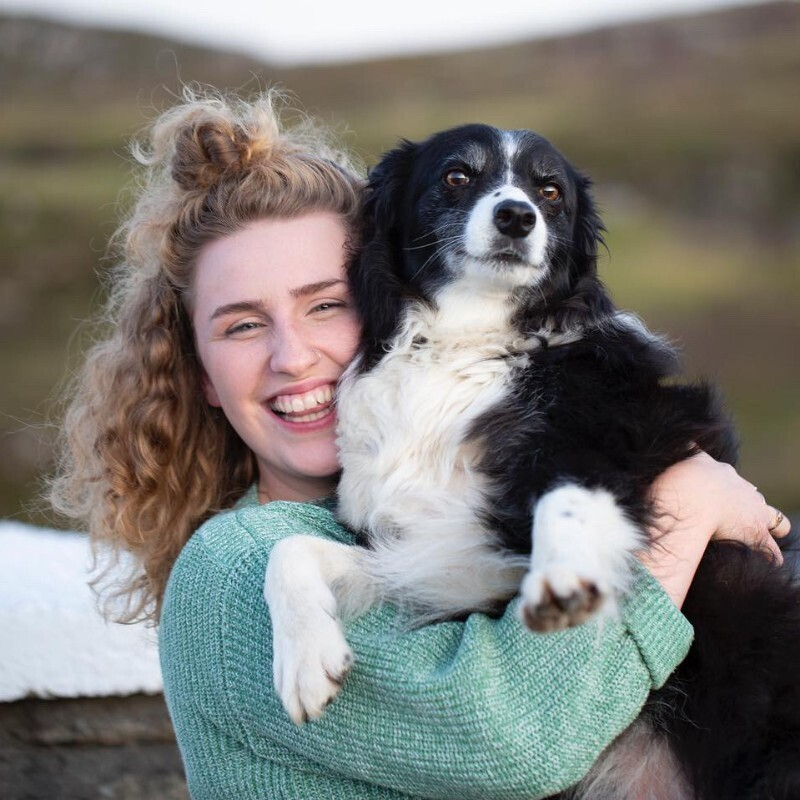 Lois Mackenzie is a Fitness Writer for Fit&Well and its sister site Coach, covering strength training workouts with weights, accessible ways to stay active at home, and training routines for runners. She joined the team from Newsquest Media Group, where she was a senior sports, trends, and lifestyle reporter. She is a dedicated runner, having just completed her first marathon, and an advocate for spending time outdoors, whether on a walk, taking a long run, or swimming in the sea.
Lois holds a Master's degree in Digital Journalism, and has written for Good Health, Wellbeing & The Great Outdoors, Metro.co.uk, and Newsquest Media Group, where her reporting was published in over 200 local newspapers.