At risk of diabetes? Here's why exercise can help
Recent research reveals that an intensive lifestyle intervention involving the doubling of exercise could help prevent diabetes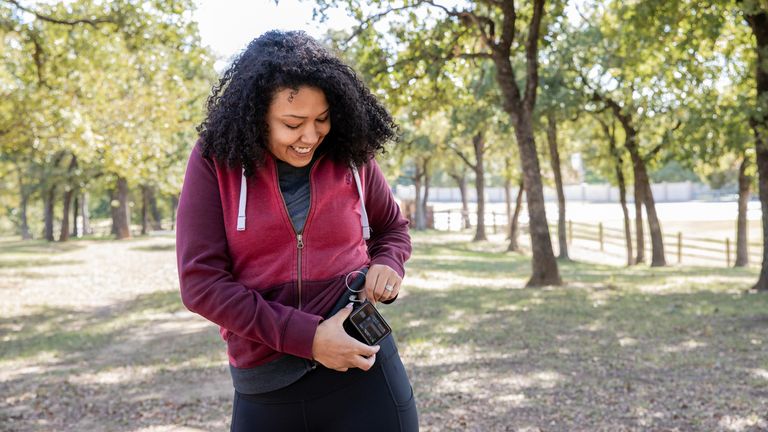 (Image credit: Getty)
By Jessica Downey published
There are certain lifestyle changes such as healthy eating and exercise that can lower your risk of developing diabetes but science has found that a more intensive prescription of exercise could be more effective.
Exercise can be a great management tool for dealing with prediabetes and type 2 diabetes. Various aerobic activities such as running or brisk walking on a best treadmill are good ways to help lower your blood glucose levels and for improving insulin sensitivity throughout your body.
Recent research published in the Diabetes journal has found that people suffering from prediabetes (especially those at highest risk) significantly benefitted from a more intensive lifestyle intervention program.
This treatment nearly doubled the amount of exercise than what is used in a more conventional lifestyle intervention for prediabetic patients.
Prediabetes is a health condition assigned to people who have higher blood sugar levels than normal but are not high enough to be diagnosed with having type 2 diabetes.
According to the Centers for Disease Control and Prevention around 88 million American adults (over one in three) have prediabetes.
For the duration of one year, the research team had high-risk participants either complete a conventional lifestyle intervention program or a more intensive intervention that required double the amount of exercise.
From the results collected, they discovered that more exercise used in the more intensive program led to improved blood glucose and cardiometabolic levels. Additionally, increased exercise among the prediabetic participants helped to reduce liver fat content to its normal range.
The conventional lifestyle intervention proved to be less effective, suggesting that increased exercise is an effective way to improve health among those who suffer from prediabetes.
The lower risk participants who took part in the study either completed a conventional lifestyle intervention or formed part of a control group that only received a one-time brief.
Professor Hans-Ulrich Häring of the German Center for Diabetes Research and last author of the study said, "After three years, glucose tolerance was more likely to normalize in participants with conventional LI (lifestyle intervention) than in those in the control group."
It is no secret that exercise is an effective treatment for diabetes. This study published by the American Diabetes Association highlights research conducted in this area. It brings together studies that share how brisk walking can reduce type 2 diabetes and points to recommendations that say regular aerobic activity is beneficial for preventing diabetes.
How about buying a pair of best shoes for walking and making sure you step into the New Year with either a daily step goal (somewhere between 7,000 and 10,000 steps) or a set duration to walk or run for, such as 30-40 minutes a day.
Jessica is Staff Writer at Fit&Well. Her career in journalism began in local news and she holds a Masters in journalism. Jessica has previously written for Runners World, penning news and features on fitness, sportswear and nutrition. She is a keen runner and is currently sweating her way through a 10k training plan. Jessica also enjoys building on her strength in the gym and is a believer in health and wellness beginning in the kitchen - which she loves sharing with others on her healthy living-inspired Instagram account, @jessrunshere. Despite her love for nutritious cooking, she stands by the saying 'everything in moderation' and is eagerly conquering the London food and drink scene!