Best treadmill: The top indoor running machines for home gyms
Our list of the best treadmills for you, from beginners to seasoned runners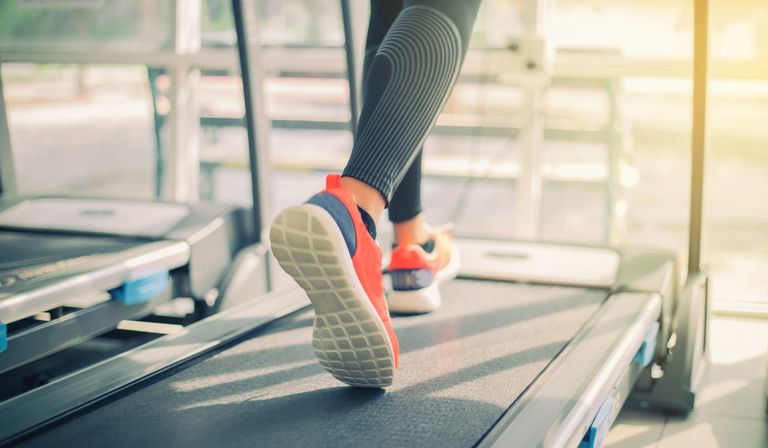 (Image credit: Getty Images)
By Lee Bell
Knowing how to choose the best treadmill is crucial if you're looking to upgrade your home gym or even start one from scratch. No gym is complete without one.
Treadmills, however, aren't just for the gym-shy. They offer a great alternative when an outdoor run is rendered futile thanks to a bout of less-than-runner-friendly weather. 
Additionally, their predictable surface is way safer and easier to navigate than sidewalks, curbs or trails. They're also a friendlier on the feet, meaning you're far less likely to get injured if you're into running often. 
So if a treadmill is on your home-gym wish-list, we've picked the best buys to consider. For our money, the JTX Sprint-7  is the best treadmill for most people, which offers a range of features at a great price. 
It's also possible to pick up some of the best treadmills for under $1,000 / £1,000, and to that end we've also listed budget options such as the Domyos T520B and the Kettler Sport Arena. Looking for more premium models along the lines you'd find at the gym? We've got those too (hello, the Technogym MyRun).
Keen on other cardio machines? You might also want to check out the best home elliptical machines, best exercise bikes or best rowing machines.
Still with us? Great - let's look at what you need to consider when picking a home treadmill in more detail...
How to choose the best treadmill for you
One important thing you should look out for when scouring the internet for the best treadmill for home use is the top speed available. A general rule of thumb is that most gym-standard machines (read: more expensive) will go up to around 19-22.5km/h, but cheaper, home-use machines will often max out about 12-16km/h. So it's definitely worth checking this before you invest to ensure your trusty treadmill is future proof enough to cover all your training needs.
Another key feature is the treadmill belt length, which should not only be long enough to accommodate your running stride but also your height and weight. This second bit is especially important as it will void the warranty if an accident occurs and it's because you didn't follow the weight guidelines.
If you're looking to make your workouts more difficult, the option of an incline setting is a good bet. Any maximum inclines of about 10-15% will prove good enough to increase the difficulty of your run without needing as much speed. The motor and its horsepower (HP) is another element worth making a note of here. While runners should look for a minimum of 2.5HP, walkers should opt for a treadmill HP of 1.5 or more.
Workout options Other useful features to note are the number of preset workouts available, the screen size of the monitor that's been built in and whether it's a high resolution or not, and any built-in internet connectivity and heart rate sensors. As you'd expect, these things will vary greatly depending on the price range.
What is a good price for a treadmill?
When it comes to cost, anything above £1000/$1300 should get you a gym-quality machine that you're bound to be proud as punch with. Obviously, not everyone has that kind of budget – you could get quite a few years' gym membership for that. However at the lower end, I'd really say you should avoid anything below the £400/$500 mark (RRP) if you're an avid runner. The lack of quality and features found in cheaper machines will leave you feeling disappointed. 
The best treadmills you can buy right now
1. JTX Sprint-7
The best treadmill for most people
Specifications
Dimensions: 196 x 93 x 153cm
Speed range: 0-20km/h
Incline range : 0-15%
Motor : 3HP continuous, 6HP peak
Reasons to buy
+Gym-quality machine at a great price+Great max incline level for the price +Perfect for runners of all levels
Reasons to avoid
-Pretty large – even when folded -Not ideal for runners over 1.8m/6ft
With gym-quality specs such as a 20km/h top speed, a 15% max incline, 24 preset workouts and Polar wearable connectivity for automated workouts and heart rate tracking, the JTX Sprint-7 is a treadmill that's hard to knock. Although with only a 145cm long belt, I'd recommend going for the next model up, the JTX Sprint-9, if you're taller than 180cm/6ft, as that has a longer belt.
Although you couldn't call the Sprint-7 'cheap' as such, it is exceptional value for money, especially given that it comes with three years of in-home servicing and a ten-year motor warranty. Boom!
Whatever your level of running ability and stamina, you won't be disappointed with this robust and reliable treadmill, making it the best all-rounder.
2. Technogym MyRun
The best premium treadmill
Specifications
Dimensions: 176 x 78.5 x 126cm
Speed range: 0-20km/h
Incline range : 0-12%
Motor : 3HP
Reasons to buy
+Gym-standard build and features +Very smart looking +Compact
Reasons to avoid
-May be too compact for some-Certainly too pricey for many
A machine worthy of an art gallery, this also comes with something of a Sotheby's price tag. TechnoGym MyRun is high powered, built to last and super smart, making it a firm favourite for those runners who take things really seriously. 
As well as being very well engineered, there's a hugely impressive array of features crammed into this treadmill. Take its built-in HD screen offering a breakdown of run data, Zwift support and its ability to sync up to a tablet via a built-in Bluetooth connection. There's even a belt that adapts to the way you run and absorbs impact to reduce the risk of injuries without sapping power. 
With a prestigious Red Dot and iF design award under its belt thanks to some charming looks and a high quality, compact design, the Technogym MyRun also races ahead of all other treadmills in this list when it comes to style. If you can afford it, don't even bother looking elsewhere.
3. Domyos T520B
The best budget treadmill
Specifications
Dimensions: 163 x 73 x 138cm
Speed range: 1-13km/h
Incline range : 0-10%
Motor : 1.2HP
Reasons to buy
+Great value for money +Folds up for storage
Reasons to avoid
-Small deck and low horsepower
This is probably the cheapest you should go when hunting to buy a decent treadmill, even at a budget price. However, Decathlon's Domyos T520B boasts a bunch of features that you'd find in machines almost double the price, and as such is amazing value for money.
For starters, it delivers a top speed of up to 13km/h alongside an adjustable incline that can be cranked all the way up to a maximum gradient of 10%. The Domyos T520B has a pretty small deck, making it a good treadmill for walking and gentle running, but will totally satisfy those in need of a sweaty quickie too. There's also ten preset workout programmes and a tablet holder if you fancy a Netflix binge as you workout.
4. Life Fitness T3 Treadmill
Excellent, relatively affordable, pro-grade machine
Specifications
Dimensions: 202 x 88 x 147cm
Speed range: 0-19km/h
Incline range : 0-15%
Motor : 3HP continuous
Reasons to buy
+Super high quality +FlexDeck running surface absorbs shock for extra comfort 
Reasons to avoid
-Requires plenty of space
If you're a regular gym goer, I'm sure you'll be familiar with Life Fitness - an equipment manufacturer renowned for excellent quality machines made for the commercial environment but with home options. Obviously this means it's going to cost you more – although it seems almost cheap compared to the TechnoGym MyRun above. On the flipside, you're going to be investing in a machine guaranteed to last many years. It's a pretty hefty machine though, so make sure you've got enough space for it at home, and a few friends to help move it into position, before splashing the cash.
The T3 is pretty special as it sports a Track console, which links up to smartphones and tablets in a flash to take advantage of the Life Fitness app, which is bursting with preset workouts. There's also a FlexDeck shock absorption system on the belt which reduces impact on joints making your runs much more comfortable. 
5. Kettler Sport Arena Treadmill
A great quality, compact machine under £1,000
Specifications
Dimensions: 191 x 79 x 140cm
Speed range: 0.3-18km/h
Incline range : 0-16%
Motor : 2.75HP
Reasons to buy
+Good value+Folds up for storage +Decent incline levels
Reasons to avoid
-Small running deck
Despite a relatively small running deck, the Kettler Arena treadmill has just about everything you could wish for for a treadmill at this price point. With an RRP of £999, it's one of the best treadmills under £1,000. 
For that price, you're getting a max speed of 18km/h and up to a 12% climb as well as some vertical grab handles for some steep incline power walking, if you want to push yourself. 
On the smart side, you'll find some nifty built-in speakers, numerous HIIT preset workouts and heart rate monitoring, all crammed into a pretty compact design that should suit those who are more limited on space. A great, all-round machine with some added bonus features that you wouldn't expect at the price. Job's a good 'un.