Best treadmill: Top home running machines ranked
From bargain deals to gym-worthy machines, these are the best treadmills you can buy
Included in this guide:
1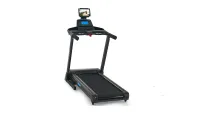 JTX
Sprint-7
2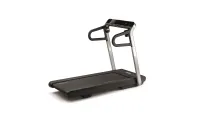 Technogym
MyRun
3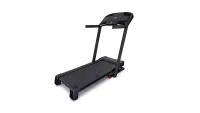 Domyos
Smart Treadmill T540C
4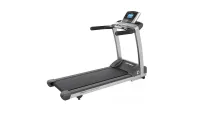 Life
Fitness T3 Treadmill
5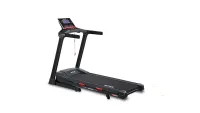 Kettler
Sport Arena Treadmill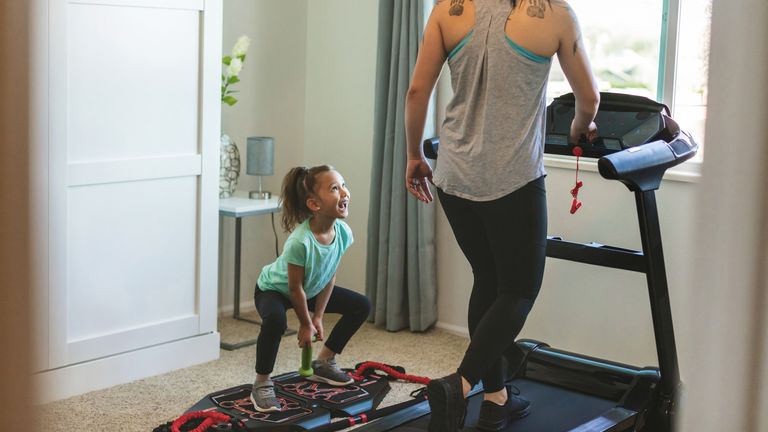 (Image credit: Getty Images)
By Lee Bell
On the hunt for the best treadmill? We don't blame you. Treadmills are one of the most popular exercise machines for home use, for a number of reasons.
The obvious one is not having to worry about the weather. Even the most dedicated of runners grimace when they spy a raincloud out the window, so having the option to hop on the treadmill for your daily run is a real boon.
What's more, the treadmill allows you to completely control your training environment. If you want to tailor your run so that it's all uphill, or tweak the difficulty, or do interval sprints, or even run while it's heavily raining or snowing outside, the treadmill is there for you.
The actual belt of the treadmill is also more forgiving than concrete or hard earth: it's an entirely even surface, and often cushioned, which means there's less stress on your ankles, knees and hips. One study by researchers at Chinese universities found "treadmill exercise results in smoother joint kinematics (motions)" than overground walking or running.
So if a treadmill is on your home-gym wish-list, we've picked the best buys to consider. For our money, the JTX Sprint-7 is the best treadmill for most people, which offers a range of features at a great price. However, if you're looking for a real bargain, you can't go wrong with the Domyos T540C (Decathlon's best-selling treadmill). The Black Friday treadmill deals will help you pick up a new running machine for cheap: keep your eyes peeled for some top deals involving our best-of list below.
Keen on other cardio machines? You might also want to check out the best home elliptical machines, best exercise bikes or best rowing machines.
The best treadmill deals available right now
Like so many areas of life, the treadmill trade has been impacted by the Covid-19 pandemic. As gyms around the world closed, demand for running machines sky-rocketed. This caused supply issues, meaning finding your dream treadmill in stock was nigh-on impossible.
The situation is improving, but you may find certain models on our list of the best treadmills further own this page to be out of stock. With this in mind, we've included this section to bring you all the best deals on treadmills that are available to shop right now.
How to choose the best treadmill for you
There are a number of factors worth considering when you're trying to choose the best treadmill to suit your needs. Here's a list of things to think about:
Top speed
One important thing you should look out for when scouring the internet for the best treadmill for home use is the top speed available. A general rule of thumb is that most gym-standard machines (read: more expensive) will go up to around 19-22.5km/h, but cheaper, home-use machines will often max out about 12-16km/h. So it's definitely worth checking this before you invest to ensure your trusty treadmill is future proof enough to cover all your training needs.
Belt length
Another key feature is the treadmill belt length, which should not only be long enough to accommodate your running stride but also your height and weight. This second bit is especially important as it will void the warranty if an accident occurs and it's because you didn't follow the weight guidelines.
Incline setting
If you're looking to make your workouts more difficult, the option of an incline setting is a good bet. Any maximum inclines of about 10-15% will prove good enough to increase the difficulty of your run without needing as much speed. The motor and its horsepower (HP) is another element worth making a note of here. While runners should look for a minimum of 2.5HP, walkers should opt for a treadmill HP of 1.5 or more.
In-built programs
Other useful features to note are the number of preset workouts available, the screen size of the monitor that's been built in and whether it's a high resolution or not, and any built-in internet connectivity and heart rate sensors. As you'd expect, these things will vary greatly depending on the price range.
Cost
When it comes to cost, anything above £1000/$1300 should get you a gym-quality machine that you're bound to be proud as punch with. Obviously, not everyone has that kind of budget – you could get quite a few years' gym membership for that. However at the lower end, I'd really say you should avoid anything below the £400/$500 mark (RRP) if you're an avid runner. The lack of quality and features found in cheaper machines will leave you feeling disappointed.
The best treadmills you can buy right now
1. JTX Sprint-7
The best treadmill for most people
Specifications
Dimensions: 196 x 93 x 153cm
Speed range: 0-20km/h
Incline range : 0-15%
Motor : 3HP continuous, 6HP peak
Reasons to buy
+Gym-quality machine at a great price+Great max incline level for the price +Perfect for runners of all levels
Reasons to avoid
-Pretty large – even when folded -Not ideal for runners over 1.8m/6ft
With gym-quality specs such as a 20km/h top speed, a 15% max incline, 24 preset workouts and Polar wearable connectivity for automated workouts and heart rate tracking, the JTX Sprint-7 is a treadmill that's hard to knock. Although with only a 145cm long belt, I'd recommend going for the next model up, the JTX Sprint-9, if you're taller than 180cm/6ft, as that has a longer belt.
Although you couldn't call the Sprint-7 'cheap' as such, it is exceptional value for money, especially given that it comes with three years of in-home servicing and a ten-year motor warranty. Boom!
Whatever your level of running ability and stamina, you won't be disappointed with this robust and reliable treadmill, making it the best all-rounder.
2. Technogym MyRun
The best premium treadmill
Specifications
Dimensions: 176 x 78.5 x 126cm
Speed range: 0-20km/h
Incline range : 0-12%
Motor : 3HP
Reasons to buy
+Gym-standard build and features +Very smart looking +Compact
Reasons to avoid
-May be too compact for some-Certainly too pricey for many
A machine worthy of an art gallery, this also comes with something of a Sotheby's price tag. TechnoGym MyRun is high powered, built to last and super smart, making it a firm favourite for those runners who take things really seriously.
As well as being very well engineered, there's a hugely impressive array of features crammed into this treadmill. Take its built-in HD screen offering a breakdown of run data, Zwift support and its ability to sync up to a tablet via a built-in Bluetooth connection. There's even a belt that adapts to the way you run and absorbs impact to reduce the risk of injuries without sapping power.
With a prestigious Red Dot and iF design award under its belt thanks to some charming looks and a high quality, compact design, the Technogym MyRun also races ahead of all other treadmills in this list when it comes to style. If you can afford it, don't even bother looking elsewhere.
3. Domyos Smart Treadmill T540C
The best budget treadmill
Specifications
Dimensions: 177 X 79 X 141cm
Speed range: 0-16km/h
Incline range : 0-15%
Motor : 1.25 continuous-duty HP
Reasons to buy
+Great value for money +Super quiet running deck+24 pre-set workouts+Compact and foldable design
Reasons to avoid
-Feels cheaper than pricier rivals -Limited speed range
There's a reason why this is Decathlon's best-selling treadmill. Not only is it brimming with the features you'd expect to see in a more premium machine, but at a super-low price (and the lowest on our list by far) you get a lot of bang for your buck.
For starters, you'll find a backlit display offering you stats such as time, distance, speed, calories burnt and BPM, as well as a tablet holder so you can hook up an additional screen and binge-watch your current Netflix obsession as you work up a sweat.
It also connects with the Domyos E-Connected app so you can track your progress against your fitness goals. And on top of all this, it folds away for easy storage. What more could you want?
4. Life Fitness T3 Treadmill
Excellent, relatively affordable, pro-grade machine
Specifications
Dimensions: 202 x 88 x 147cm
Speed range: 0-19km/h
Incline range : 0-15%
Motor : 3HP continuous
Reasons to buy
+Super high quality +FlexDeck running surface absorbs shock for extra comfort
Reasons to avoid
-Requires plenty of space
If you're a regular gym goer, I'm sure you'll be familiar with Life Fitness - an equipment manufacturer renowned for excellent quality machines made for the commercial environment but with home options. Obviously this means it's going to cost you more – although it seems almost cheap compared to the TechnoGym MyRun above. On the flipside, you're going to be investing in a machine guaranteed to last many years. It's a pretty hefty machine though, so make sure you've got enough space for it at home, and a few friends to help move it into position, before splashing the cash.
The T3 is pretty special as it sports a Track console, which links up to smartphones and tablets in a flash to take advantage of the Life Fitness app, which is bursting with preset workouts. There's also a FlexDeck shock absorption system on the belt which reduces impact on joints making your runs much more comfortable.
5. Kettler Sport Arena Treadmill
A great quality, compact machine under £1,000
Specifications
Dimensions: 191 x 79 x 140cm
Speed range: 0.3-18km/h
Incline range : 0-16%
Motor : 2.75HP
Reasons to buy
+Good value+Folds up for storage +Decent incline levels
Reasons to avoid
-Small running deck
Despite a relatively small running deck, the Kettler Arena treadmill has just about everything you could wish for for a treadmill at this price point. With an RRP of £999, it's one of the best treadmills under £1,000.
For that price, you're getting a max speed of 18km/h and up to a 12% climb as well as some vertical grab handles for some steep incline power walking, if you want to push yourself.
On the smart side, you'll find some nifty built-in speakers, numerous HIIT preset workouts and heart rate monitoring, all crammed into a pretty compact design that should suit those who are more limited on space. A great, all-round machine with some added bonus features that you wouldn't expect at the price. Job's a good 'un.
Lee Bell is a London-based journalist, copywriter, specializing in all things tech and lifestyle. He is also a qualified personal trainer. He started his journalism career a decade ago as a reporter covering the latest gadgets and innovations at tech tabloid The Inquirer. Lee went freelance in 2016 to broaden his expertise, moving into news, reviews and feature writing for a host of national print and online lifestyle titles such as GQ, Forbes, Esquire, Men's Health, Wired, The Metro, and The Mirror. He has an insatiable appetite for travel, Dharma yoga, and the odd outdoor challenge.