Nominate your fitness trainer for a Fit&Well Award! Here's how...
Celebrate the fitness professional who's helped you stay fit and motivated over the course of the last year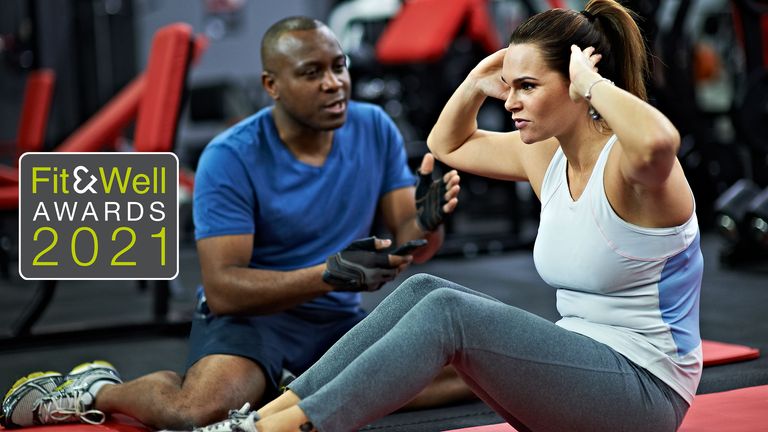 (Image credit: Getty Images)
Is your bootcamp instructor the best in class? Perhaps your yoga teacher is the ultimate yogi. Or maybe your running coach is miles ahead of the rest?
From PTs to Pilates instructors, fitness trainers played a pivotal role when it came to helping us stay fit and healthy over the last year, be it via group exercise classes hosted on Zoom, personal training appointments held in the park or - when restrictions allowed - in-person studio sessions.
As part of the Fit&Well Awards 2021, we want to celebrate these amazing and often unsung heroes by inviting nominations for the title of Trainer of the Year.
We're keen to hear about fitness instructors from all disciplines who have provided the inspiration and guidance you needed to keep training during the most challenging of years.
It's the perfect way to show just how much their encouraging words, killer workouts and positive vibe has contributed to keeping your body and mind healthy over the last 12 months.
The closing date to nominate your trainer is Sunday March 7, and all nominations will be published on fitandwell.com the following week.
The eventual winner - who will be decided by our judging panel and revealed during the Fit&Well Awards week (starting April 12) - will be interviewed for and featured on the site and across our social media channels.
Who can I nominate for 'Trainer of the Year'?
Any fitness professional who has personally trained you in the last year, no matter what their discipline. This might include (but is not limited to) personal trainers, group exercise instructors, or sport-specific pros such as boxing, gymnastics or tennis coaches.
How do I nominate for the 'Trainer of the Year' award?
To nominate your fitness trainer for this special Fit&Well Award, simply fill in the form below by Sunday March 7.
Be sure to tell us what makes your trainer so special; it might be how they pushed you to achieve a particular goal, helped you recover from injury, boosted your confidence, or went above and beyond to make training possible during Covid-19. We'll be looking for the most inspiring and uplifting stories!