Want to get fit? Try this beginner-friendly no equipment workout
It's difficult to know where to begin with exercise but starting with the basics will be key to improving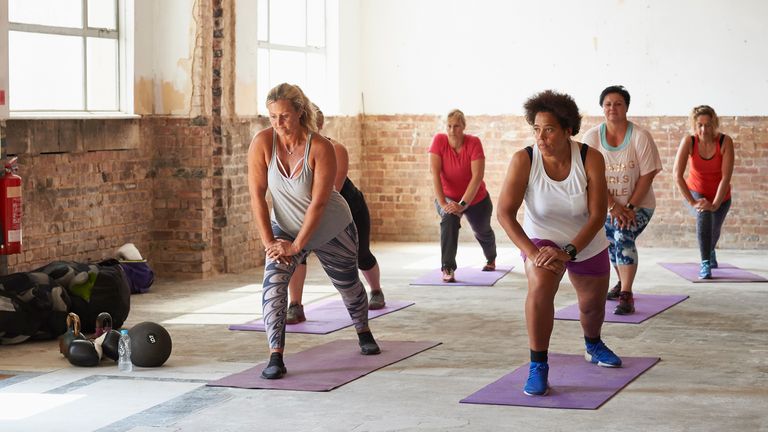 (Image credit: Getty)
By Jessica Downey published
If you are eager to get into working out or perhaps are returning to exercise after taking a break then you might be deciding where to begin. The options are endless and at times overwhelming.
This is why it is a good idea to ease yourself in with the basics so that you can build up your strength and fitness more gradually. Nailing down things like how to do a crunch, how to do a plank and best glute exercises are all stepping stones to helping you reach larger fitness goals.
This workout posted by gym owner and fitness coach Chontel Duncan is perfect for anyone looking for a beginner-friendly, low-impact workout.
The five-move workout requires no equipment at all so it can be completed at home, outdoors, or in a gym.
Think of it as a quick express session that will have an expert take you through basic exercises essential for engaging muscles in your core, bum, thighs, hamstrings and more.
WATCH CHONTEL DUNCAN'S INTRODUCTORY WORKOUT
Duncan performs each exercise in her video so that you can mirror her movement and form as the workout progresses. She recommends in the caption taking 30 seconds rest between each exercise and repeating the routine four times over.
THE WORKOUT ROUTINE
15x Static lunges (per side)
15x Sumo squats
20x Glute bridge
20x Four point kneeling arm & leg extension
25x Crunches
Duncan wrote on Instagram, "For anyone new to fitness, returning to fitness slowly or looking for a low impact session to add to this weeks regime, try this one."
Basic movements like squats and lunges are both functional exercises but serve different purposes that can benefit your overall fitness.
Squatting will help you to build overall muscle mass as well as enhancing strength and performance. Whereas, lunges are a useful exercise for increasing definition in your thighs and glutes. Lunges are also good for improving coordination, balance and stability.
Once you master performing them in your workouts like the one above you can begin to add resistance into these exercises, using a best kettlebell or adjustable dumbbell.
Jessica is Staff Writer at Fit&Well. Her career in journalism began in local news and she holds a Masters in journalism. Jessica has previously written for Runners World, penning news and features on fitness, sportswear and nutrition. She is a keen runner and is currently sweating her way through a 10k training plan. Jessica also enjoys building on her strength in the gym and is a believer in health and wellness beginning in the kitchen - which she loves sharing with others on her healthy living-inspired Instagram account, @jessrunshere. Despite her love for nutritious cooking, she stands by the saying 'everything in moderation' and is eagerly conquering the London food and drink scene!