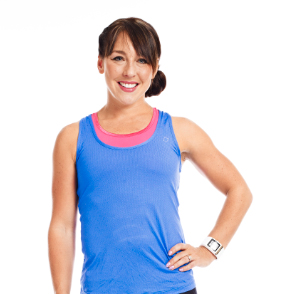 Lucy Miller is a Journalist, Level 3 Personal Trainer, Nutritional Advisor and Children's Fitness Specialist. She holds fitness qualifications from NASM Training and Premier Training International and has been a fitness journalist and model for over 20 years.
Since going freelance in 2014, Lucy left Men's Fitness Magazine to write for an abundance of top consumer titles such as Women's Health, Women's Fitness, Glamour, Top Sante, The Guardian and Runners World. She's also extremely passionate when it comes to educating others about health and physical activity and loves inspiring and working with children and adults to help make fitness fun, sustainable and accessible.
In her spare time, Lucy is ever the sportswoman. Once a national gymnast, having won three national titles, she has also run a handful of marathons around the world and loves to test her physical and metal side with regular running and gym sessions, not to mention ballet, bootcamp, boxing and TRX.