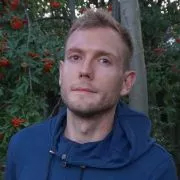 Nick Harris Fry
Senior writer
Since first starting out as a journalist in 2012, Nick has spent most of his writing years writing about health and fitness—primarily for our sister site, Coach. He was the news editor of Coach magazine when it launched in 2015 and joined the website team in 2017.
Nick has covered all aspects of health and fitness during his career, interviewing experts and celebrities, trying fitness classes and running marathons, all in the name of providing readers with the information they need to get the most out of an active lifestyle.
He ran his first marathon after six weeks of training for a magazine feature and subsequently became obsessed with the sport. He now has PBs of 2hr 28min for the marathon and 15min 30sec for 5K, and is almost always in training for his next marathon PB attempt. Nick runs 70-110km a week and races regularly with his club Orion Harriers, which gives him a lot of opportunity to test out running gear – he reviews running shoes, fitness trackers, running watches, sports headphones, treadmills, exercise bikes and all manner of other kit.
Nick has also written for other websites including Expert Reviews, Wareable and Get Sweat Go. He is also the co-founder of YouTube channel The Run Testers and co-hosts The Run Testers podcast.
He graduated from the University of York in 2010 with a degree in Politics, Philosophy and Economics and worked in the NHS for three years, during which time he completed his NCTJ Diploma in Journalism at News Associates in London. Before starting on Coach and moving into health and fitness, Nick worked as a football journalist and lived in Kathmandu, Nepal for two years.