Best running shoes for men 2023
The best running shoes for men can help you hit new speeds. These are our top picks from Reebok, Brooks, and Nike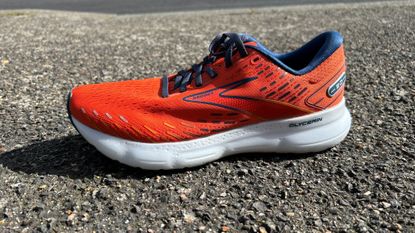 (Image credit: Future)
Part of the joy of running is that it's a sport you can do almost anywhere, without needing much kit. However, it is important to invest in some of the best running shoes for men, because not only will a great shoe protect your body from the impact of the sport, it can also increase your enjoyment of it.
I have been running around 50 miles a week for the past six years and so have tested a lot of running shoes, including all of the biggest new shoes launched in recent years.
In that period the price of running shoes has rocketed, and many shoes have also become more specific in their purpose, whether that's being built purely for racing or just for easy miles.
In this round-up I've aimed to buck those trends by sticking to durable, versatile shoes that are suitable for all kinds of runs and offer great value.
Best running shoes for men
1. Puma Velocity Nitro 2
The best running shoe for most men
Specifications
Price: $120 / £100
Weight: 9.5oz / 271g (US 10)
Offset: 10mm
Category: Neutral
Reasons to buy
+
Comfortable, versatile ride
+
Great grip
+
Often in sales
Reasons to avoid
-
Not the most cushioned
-
No stability features
The Puma Velocity Nitro 2 is a comfortable, durable shoe with an exceptional outsole for a road running shoe, which means you can also use it on light trails without worrying about grip.
The midsole uses two layers of foam, the top one being Puma's soft and bouncy Nitro material, which creates a ride that protects the legs on easy and long runs but also has enough pop for faster efforts too.
At full price the Velocity Nitro 2 is good value given the quality of the shoe and materials used, but it's also a shoe that regularly features in sales for a lot less than three figures, at which point we'd advise stocking up on a couple of pairs.
---
2. Reebok Floatride Energy 4
The best budget running shoes for men
Specifications
Price: $110 / £75
Weight: 8.8oz / 250g (US 10)
Offset: 9mm
Category: Neutral
Reasons to buy
+
Great value
+
Fairly light
+
Well cushioned
The Reebok Floatride Energy 4 is one of the most underrated running shoes available, easily outperforming many shoes that cost twice as much. It's a versatile daily sneaker that has a firmer ride than other options on this list but still has enough cushioning to keep you comfortable on long runs.
Some runners might prefer a softer ride, but the firmer midsole on the Floatride Energy 4 makes it more stable than squishier shoes, and the shape of the shoe means that you roll naturally through your footstrike.
---
3. Brooks Ghost 15
Best men's running shoe for beginners
Specifications
Price: $140 / £130
Weight: 10.4oz / 297g (US 10)
Offset: 12mm
Category: Neutral
Reasons to buy
+
Durable
+
Good grip
+
Protects the body well
Reasons to avoid
-
Not much different to Ghost 14
-
Less versatile than others
The Ghost 15 is the latest in an incredibly popular line of shoes from Brooks and the reason for that popularity is evident as soon as you step into it, with the plush upper and cushioned midsole hugging the foot.
It's a shoe that almost encourages you to get out and run, which reduces the impact of pavement-pounding for regular city runners. At 12mm, the drop of the Ghost 15 is higher than most shoes, which can lessen the strain on your calves.
This design won't suit all runners so if you've previously used 4-8mm drop shoes it might take some adjusting to. I'd also say it's worth seeking out a bargain on the older Brooks Ghost 14 model if you can, as although the 15 offers some minor improvements the shoes are broadly similar.
---
4. Nike Pegasus 39
Best value running shoe for men
Specifications
Price: $120 / £109.95
Weight: 8.1oz / 231g (US 10)
Offset: 10mm
Category: Neutral
Reasons to buy
+
Long-lasting
+
Comfortable and speedy
+
Often in sales
The Pegasus is another very long-running shoe line that has been popular with runners of all types for nigh-on four decades. The latest version is the best Pegasus in several years, having become lighter and more versatile than the Pegasus 37 and 38 while still being comfortable.
Durability is central to the Pegasus 39's appeal, with the thick outsole and long-lasting React foam midsole ensuring you can use it for many hundreds of happy miles. It's also a shoe that's always available in a sale somewhere, and during Nike's own sales it regularly drops to around half its RRP.
---
5. Brooks Glycerin 20
The best premium men's running shoe
Specifications
Price: $160 / £155
Weight: 11oz / 314g (US 10)
Offset: 10mm
Category: Neutral
Reasons to buy
+
Incredibly comfortable
+
Supportive and bouncy midsole
+
Good grip
Reasons to avoid
-
More expensive than others
-
Not the lightest or fastest
The Brooks Glycerin line has always been the last word in comfort, and if you step into the Glycerin 20 to try them on we'll wager you'll find them very hard to take off again.
The plushly-padded upper is paired with a nitrogen-infused midsole that's not only soft and protective, but also responsive enough to help you bounce through longer and faster runs.
While the Glycerin 20 is primarily a cushioned shoe for easy runs, it does offer enough versatility for your daily training, and it is a long-lasting shoe with a thick outsole that grips well on slick pavements through the winter.
---
6. Puma ForeverRun Nitro
Best men's running shoe for stability
Specifications
Price: $150 / £140
Weight: 10.3oz / 292g (US 10)
Offset: 10mm
Category: Stable neutral
Reasons to buy
+
Comfortable
+
Subtle stability
+
Grip of outsole
Reasons to avoid
-
Some might need more stability
If you have been told you overpronate when running, which means your foot rolls excessively inwards upon landing, then a stability shoe can help counter this on the run.
The Puma ForeverRun Nitro uses subtle stability features like a wide heel base, a large heel clip, and a mix of foams where a firmer material acts as a frame to keep your foot level.
It's a supportive shoe with a high stack of comfortable cushioning, and the outsole grips well on wet roads and light trails, meaning it's a good option for those who like to hit park paths and dirt tracks during runs.
---
Key running shoe terms
Offset: The offset or heel-toe drop is the difference in the amount of material under the heel and forefoot of the shoe. This is usually measured in millimeters.
Outsole: This is the layer of rubber on the bottom of the shoe responsible for making contact with the ground. Full rubber outsoles that cover the entire base of the shoe provide more grip and durability but add weight.
So, many brands now just add rubber in key impact areas around the heel and forefoot. Shoes mainly built for training will have more rubber on the outsole, while racing shoes have minimal outsole to reduce weight.
Midsole: The midsole is the foam section of a running shoe found between the upper and the outsole. This is responsible for providing cushioning and support.
Insole: Often removable, insoles sit inside your shoe on top of the footbed. Your feet sit on top of these thin slips of material. Some brands make their insoles plush and spongy to provide extra cushioning, while many contour them to cradle the feet comfortably and minimize movement mid run.
Upper: This is the material that wraps around the top of your foot. Found on top of the midsole, it is often made from fabric or mesh.
FAQs
How we tested the best men's running shoes
I am the primary running shoe tester for Fit&Well and Coach and have written over 200 individual shoe reviews for Coach.
The shoes I've included are durable, comfortable, and excellent options for newer or casual runners rather than those aiming for a new personal best (although some picks are great for that, too).
I've also focused on value because many running shoes are now very expensive, especially carbon-plated shoes, which aren't the best pick for general training anyway. But that's why
I check if they're actually any good for the job brands suggest they are.
So, I try them to see if they're a comfortable cushioned shoe for easy runs, or a lightweight option for faster workouts and races. I also test their versatility, because if you can get one shoe that's great for all kinds of runs, that delivers more value for many runners than a very specialized shoe.
For every shoe I test, I check the fit to make sure that it doesn't rub the foot uncomfortably, especially around the heel, and consider how it will work for narrow and wide feet (I have a narrow foot myself).
I see if the shoe is 'true to size', because brands do differ in their sizing, and also within their own range. For example, New Balance's speed-focused shoes often come up smaller in the same size than its daily trainers, and Hoka's shoes are often narrower in the toe-box than other brands.
Another thing I check with each shoe is the outsole and how well it grips in wet conditions, something that's easy to do in the rain-heavy area I live in. While I usually run 30-50 miles in a shoe in my testing, I still look out for any undue signs of wear and tear in that period to try and gauge durability.
How long do running shoes last?
The answer to this will depend on several factors, including what your running shoe is designed for, what you're using them for, and how often you're using them.
For example, a carbon-plated race-day shoe is unlikely to have the same longevity as a neutral, cushioned sneaker. The former is built with speed as its primary purpose, while the latter has been designed to go the distance.
Or, alternatively, a runner who hits the trails most days is going to tear through shoes far faster than someone who jogs a couple of times each week.
However, as a ball-park figure, the general consensus is that a good pair of running shoes should last anywhere between three and six months, or 300 to 500 miles (whichever comes first).
If this isn't as precise an answer as you would have liked, you can also keep tabs on your shoes' look and feel. If the midsole loses its support and collapses under pressure, or if the sole and upper wear away excessively, it's a sign you need a new pair.
How should running shoes fit?
Finding running shoes with the right fit is like trying to serve Goldilocks the perfect porridge – you have to find a happy medium between a series of factors.
The shoes should be snug enough to support your heel midfoot, without feeling so tight that they're uncomfortable. Your heel needs to be locked into place to prevent rubbing, but you'll want some wiggle room around your toes to help you balance. Use your thumb to check there's enough room at the end of the shoe so that your toes don't bash against the ends of the shoes when you're running downhill. There should be around a 5-10mm gap when standing.
Our other piece of advice is, when trying them on, lace them up as you would for a race or timed run. This will help give you an idea of how they feel on your feet, so you can check for any unwanted pressure points or pinching.
How to choose from the best running shoes for men
The best running shoes for you might not be the same ones that suit your fellow runners. Finding the right pair will depend on your foot shape, gait, running frequency and what sort of running you plan to use them for, among other factors.
Runners with a neutral or supinated stride usually get on better with a neutral shoe with a decent amount of support, while overpronated runners might favor a stability shoe that provides greater support through the midsole and heel.
Regular racers may want a separate pair of sneakers for fast-paced sessions, with features like lightweight designs and carbon plates within the soles lending themselves to speedy runs. Meanwhile, endurance athletes or cross training fans (find out more about cross training shoes vs running shoes here) looking to supplement their gym sessions with easy miles will instead need plenty of support from a thick stack.
There are many more points to consider, but the final one we'll touch on is where you are going to run. If you exclusively pound the pavement, road running shoes will be fine. But if you often take your training off-road then a more robust set of the best trail running shoes should be your sole-mate (pun intended).
Get the Fit&Well Newsletter
Start your week with achievable workout ideas, health tips and wellbeing advice in your inbox.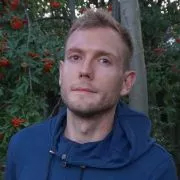 Nick is an experienced journalist, beginning his career in 2012. He has been covering health and fitness with Fit&Well's sister site Coach since 2015, writing expert-led features and reviewing all manner of fitness equipment. Nick discovered a passion for running in his first year with Coach and now runs 70-110km a week and races regularly with his club Orion Harriers.