Fitbit vs Samsung Watch Black Friday deals: which fitness watch is right for you?
Fitbit and Samsung make a range of fitness trackers and smartwatches; here are the best Black Friday deals from both of the brands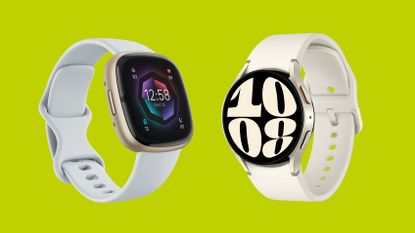 (Image credit: Fitbit/ Samsung)
Fitbit has long been established as one of the go-to brands for fitness trackers and smartwatches, while Samsung's smartwatches are among the best available, thanks partly to their extensive activity tracking.
I've tested devices from both brands and each has pros and cons, but whether you opt for one of the best Fitbits or the latest Samsung Galaxy Watch, you'll be getting an impressive device packed with features to help you stay in shape.
Between the two, Fitbit leads the way when it comes to health and fitness tracking, while Samsung's watches have generally been "smarter", with access to the Google Play store. However, this has changed with the Google Pixel Watch and Google Pixel Watch 2, which are true smartwatches with Fitbit's activity tracking.
Today's best Black Friday deals on Samsung and Fitbit
Fitbit vs Samsung Watch: models / price / availability
Fitbit's range of trackers and watches is extensive and has options to suit a range of budgets. The Fitbit Sense 2 is the top of the range smartwatch and usually costs $249.95, with the Versa 4 being the cheaper smartwatch in the range at $199.95. The older Versa 3 and Sense watches can also be found at third-party retailers.
The Fitbit Charge 6 is the top tracker band in the range and costs $159.95, with more affordable options including the Fitbit Luxe ($99.95) and Fitbit Inspire 3 ($99.95). The older Charge 5 is also available from third-party retailers. There is also the Fitbit Ace 3 band, which is the only device from either Fitbit or Samsung aimed at children; it costs $79.95.
Google acquired Fitbit in 2021 and the Google Pixel Watch 2 (shown below) is now part of the extended Fitbit range. It has Fitbit health and fitness tracking with Google smart features, and costs $349 for a Bluetooth watch and $399 for the LTE version. The original Pixel Watch is also still on sale at third-party retailers.
Samsung's range of smartwatches is simpler and smaller. The Samsung Galaxy Watch6 is the latest model and costs $299 for a 40mm Bluetooth watch ($349 for LTE), and $329.99 for 44mm Bluetooth ($379.99 LTE). There is also the Samsung Watch6 Classic, which is larger, has a metal case and a rotating bezel. It costs $399.99 for the 43mm Bluetooth watch ($449.99 LTE) and $429.99 for the 47mm Bluetooth watch ($479.99 LTE). Older Galaxy Watch models are available from Samsung too, including the Galaxy Watch5 and Watch4.
All of the above prices are MSRP, though, in truth, you'll rarely have to pay this, especially in periods like Fitbit's Black Friday sales. I expect to see almost the entire Fitbit/Google range in the sales—even the relatively new Fitbit Charge 6 has already been discounted—with the exception, perhaps, being the Google Pixel Watch 2, since it only came out in October.
I'd expect Samsung to reduce the Galaxy Watch6 itself in the Black Friday sales, and there will almost certainly be plenty of deals available on the watch through third-party retailers.
Fitbit vs Samsung Watch: design / aesthetics
There's a number of designs within Fitbit's range, though for the most part they are sporty-looking devices. The Fitbit Inspire 3 and Charge 6 (shown below) are slim tracker bands for those who don't want a watch, as is the Fitbit Luxe—which looks more like a bracelet thanks to the range of attractive bands you can get for it.
The Fitbit Versa 4 and Sense 2 smartwatches, as well as the Pixel 2, have aluminum cases and sleek, lightweight designs. The Pixel Watch 2 is circular, while Fitbit's smartwatches have square designs with rounded corners.
Samsung's watches have a less sporty look, especially the Watch6 Classic with its large rotating metal bezel. They are both IP68 rated though, so as with Fitbit's watches are fully waterproof, so you can swim with them.
All of the devices in Samsung and Fitbit's ranges have built-in optical heart rate monitors, and you can change the bands for any of them as well, with a range of in-house and third-party options available to help you customize your device.
Fitbit vs Samsung Watch: features
Samsung and Fitbit's devices are all accomplished everyday activity trackers, logging steps, active minutes and calories burned. They all also track your sleep and workouts, and aside from the cheaper Fitbit Inspire 3 and Luxe models all of Fitbit and Samsung's devices have built-in GPS to track outdoor activities.
Health tracking features like electrocardiogram and blood oxygen saturation measurements and skin temperature tracking are on offer, too. These features are available on the Samsung Galaxy Watch5 and Watch6, but within the Fitbit range only the Sense 2, Charge 6 and Pixel Watch 2 offer all of the above.
Fitbit's top devices track your stress through your electrodermal activity, detecting tiny amounts of sweat on your skin. This is not available on Samsung's watches, though they track stress levels using heart rate variability.
A feature only available on the Samsung watches (above) is body composition tracking, which will estimate your body fat percentage and skeletal muscle mass, among other measurements. This is an impressive feature, yet only if it works, and it has never proved accurate in my testing, with the results varying considerably.
An area where Samsung is ahead of Fitbit's trackers is smart features, with the Galaxy Watch6 being a true smartwatch with access to the Google Play app store and a cellular version being available, so you can do things like make calls, receive emails and messages and stream music without your phone.
Some Fitbit devices like the Charge 6 and Sense 2 have Google Wallet and Maps, but can't store music, don't come in cellular versions and don't have access to a third-party app store.
With the Fitbit range now including the Google Pixel Watch 2, however, there is a true smartwatch available with Fitbit's fitness tracking. The Pixel Watch 2 is a great smartwatch and has access to the Google Play app store, and there's a cellular version, too.
Fitbit vs Samsung Watch: performance
All the devices in the Fitbit and Samsung ranges are good activity trackers, and they will help motivate you to keep moving throughout the day, whether your activity goal is to hit a certain step target or log a certain amount of active minutes. The sleep tracking is similarly good, though on this front I've found Fitbit devices to be more insightful and accurate than Samsung's. However, some of the insights you get from Fitbit are locked behind the Fitbit Premium paywall, which is $9.99 a month and $80 a year.
I've had problems with Samsung and Fitbit devices with regards to heart rate and GPS accuracy during workouts. The optical heart rate sensors on Fitbit's trackers and watches are better than Samsung's, but even so they have often been inaccurate during runs.
The GPS tracking is merely OK, and it can take a long time for Samsung and Fitbit watches to lock on to satellites. Sports watches are more accurate and feature-rich if this is an important factor for you, though if you want to stick with a Fitbit or Samsung device and are extremely sporty I'd get a Fitbit or the Pixel Watch 2.
The battery life is better on Fitbit devices, too, with most lasting four to five days on a charge. The exception is the Pixel Watch 2, which lasts one day on a charge if you have the always-on screen enabled. Samsung's smartwatches can make it through two days, which is impressive for full smartwatches.
Fitbit vs Samsung: Verdict
While I'd say Samsung's watches are more attractive than anything in the Fitbit/Google range for lifestyle use, they're generally less impressive fitness and sports trackers. They are true smartwatches, which you don't get with Fitbit's original line-up, but the Google Pixel Watch 2 is an excellent smartwatch with better sports tracking than you get on the Galaxy Watch6.
Fitbit also has better budget options and tracker bands in its range, for those who don't want a watch, and the Luxe in particular is an excellent, attractive fitness tracker at a good price. The Luxe and Inspire 3 are the best budget picks from either range, while the Charge 6 is the most impressive band, with useful smart features and great activity tracking.
I rate the Google Pixel Watch 2 as the best smartwatch from either brand, though the Sense 2 has some smarts and is a great health tracker that's much cheaper. The Samsung Galaxy Watch6 Classic is a great-looking option for those who want to replace an analogue watch, and the Watch6 is also an attractive choice for this with the same software features as the Classic, if a less-distinctive look.
Get the Fit&Well Newsletter
Start your week with achievable workout ideas, health tips and wellbeing advice in your inbox.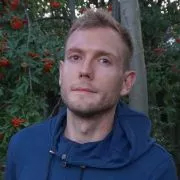 Nick is an experienced journalist, beginning his career in 2012. He has been covering health and fitness with Fit&Well's sister site Coach since 2015, writing expert-led features and reviewing all manner of fitness equipment. Nick discovered a passion for running in his first year with Coach and now runs 70-110km a week and races regularly with his club Orion Harriers.