I've tested the Fitbit Sense and Fitbit Sense 2—here's which one I think is worth buying this Black Friday
While the original Fitbit Sense is usually the better value pick, the Sense 2 discount is currently so large that you might as well get the newer model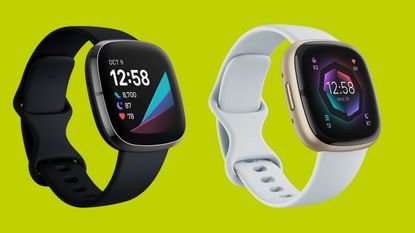 (Image credit: Fitbit)
The Fitbit Sense 2 is the top fitness smartwatch in Fitbit's range. The Sense 2 launched in September 2022 to replace the original Fitbit Sense, but despite being a newer watch the Sense 2 is not a clear-cut upgrade on the Sense.
I tested both watches extensively when reviewing them for Fit&Well's sister site Coach and while you do get some handy new features on the Sense 2, the original Sense is normally the better value option.
However, the watches are currently discounted to around $200 each in the Black Friday Fitbit sales, so you might as well get the newer model. It has some improved design features and better everyday stress tracking, but it's lacking access to third-party apps like Spotify.
Fitbit Sense 2: was $299.95, now $199.95 at Amazon
Save $100 The Fitbit Sense 2 has improved stress tracking, along with access to some new apps like Google Maps and Wallet. It also has a physical button, which makes it easier to scroll through the on-screen options. Sadly, unlike the original Sense, it doesn't have access to Spotify.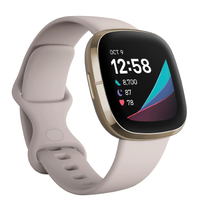 Fitbit Sense: was $249.95, now $193 at Amazon
Save $56.95 This isn't the cheapest price we've seen on this model, which has dropped to $150 before. However, dwindling stocks might mean that it doesn't get much cheaper than this. It boasts access to third-party apps like Starbucks and Spotify, but we found the touchscreen a little difficult to navigate.
The Fitbit Sense is a fairly old watch but matches up well against the Fitbit Sense 2 on key activity and health tracking features, while actually having some better smart features like third-party apps and Google Assistant.
For
Cheaper
Has third-party apps
Against
Annoying touch panel
Less in-depth stress tracking
The Fitbit Sense 2 has a better design than the original and some useful new Google apps, but it's not a major upgrade on the Sense and it's not worth paying substantially more for the newer watch.
For
Improved stress tracking
Physical button
Google Maps and Wallet
Against
More expensive
No third-party apps
Price
The Fitbit Sense 2 originally went on sale with a MSRP of $299.95 in the US and £269.99, but is listed at $249.95/£219.99 on the Fitbit website, which is the same list price as the Fitbit Sense, though the latter is no longer available from Fitbit directly.
In practice you won't have to pay that price for either watch, especially if you're shopping in big sales like Black Friday. The Fitbit Sense 2 is currently reduced by $50 in the Fitbit Black Friday sale, and is $198 on Amazon. The Fitbit Sense is reduced to $193 on Amazon at the time of writing but we've seen it drop well below $150 in sales.
Design
The Sense and Sense 2 have a similar look. Both have aluminum cases and 1.58-inch AMOLED touchscreens. However, the Sense 2 has had some design updates. It's a little thinner at 11.2mm vs 12.35mm for the Sense, and the newer watch also has a physical button, rather than the touch panel on the original Sense.
I found the touch panel on the Sense to be a frequent source of irritation during my testing and prefer the button on the Sense 2, which makes it easier to navigate the watch. It's not a huge upgrade, but something that does improve the user experience.
The optical heart rate sensor is the same on both watches, and both are water resistant to 50m. Both watches also have an altimeter and built-in GPS (which uses GPS and GLONASS satellites) for outdoor activity tracking.
Activity and Health Tracking
Both the Fitbit Sense and Sense 2 are excellent fitness trackers that monitor your everyday activity and sleep, and have some advanced health features like electrocardiogram, blood oxygen saturation and skin temperature measurements.
They both also monitor your stress levels by tracking your electrodermal activity (EDA), using a sensor that detects tiny amounts of sweat on your skin. With the Sense this is done through spot readings, but the Sense 2 has a continuous sensor that tracks your EDA throughout the day and will notify you if you seem unusually stressed so you can log your mood and the factors that might be causing it.
Sports Tracking
The Sense 2 has 41 sports modes at my last count, which is more than the 20 available on the original Sense, with the new options including HIIT and CrossFit. It's handy to be able to set up interval workouts with the HIIT mode, though you can do that with the interval mode on the original Sense. The extra modes are a nice addition, but not essential because they are mostly just labels and don't change the tracking experience much.
The watches performed similarly with regard to GPS and heart rate accuracy. With outdoor activities like runs and cycles the built-in GPS was pretty accurate, though not as impressive as multi-band GPS devices like the Coros Pace 3 or Garmin Forerunner 265.
The heart rate tracking was hit-and-miss on both watches. For indoor workouts and yoga sessions I found the heart rate accuracy to be OK, and it's also fine throughout the day and night. On runs the heart rate was often incorrect though, and you cannot pair an external heart rate sensor to either Sense watch to improve the accuracy.
Smartwatch Features
One of the strangest differences between the Sense and Sense 2 is that Fitbit removed some smart features from the newer watch. The original Sense has access to third-party apps like Spotify and Starbucks, can control music on your phone, has WiFi and can interact with Google Assistant.
Fitbit got rid of all of that with the Sense 2, though it did add in some new Google apps like Google Maps and Google Wallet. Both watches have NFC payments through Fitbit Pay, but the Sense 2 also has Google Pay. Despite losing Google Assistant, the Sense 2 still has a voice assistant in the form of Amazon Alexa.
It's a confusing mish-mash and some people might prefer the smart features of the original Sense to the Sense 2.
Battery Life
Fitbit lists the battery life of both watches as up to six days, but using certain optional features like the always-on display, GPS tracking and blood oxygen saturation tracking will bring that number down. I found that with the always-on screen enabled and tracking an outdoor run every day, both watches would last three to four days on a charge. That's pretty good for an AMOLED watch with so many power-hungry features.
Verdict
If the Fitbit Sense is available for a lot less than the Fitbit Sense 2 in the sales I wouldn't hesitate to opt for the older watch. At the same price the updates made to the Sense 2 do make it a little better for the most part—it's great to have a physical button and Google Maps is a handy addition. However, do note the smart features you lose with the newer watch, like music controls, because they might be more useful to you than the ones you gain.
Get the Fit&Well Newsletter
Start your week with achievable workout ideas, health tips and wellbeing advice in your inbox.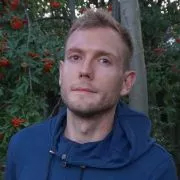 Nick is an experienced journalist, beginning his career in 2012. He has been covering health and fitness with Fit&Well's sister site Coach since 2015, writing expert-led features and reviewing all manner of fitness equipment. Nick discovered a passion for running in his first year with Coach and now runs 70-110km a week and races regularly with his club Orion Harriers.