Easy 5-day Mediterranean diet meal plan
This delicious and nutritious Mediterranean diet meal plan will leave you feeling satisfied and energized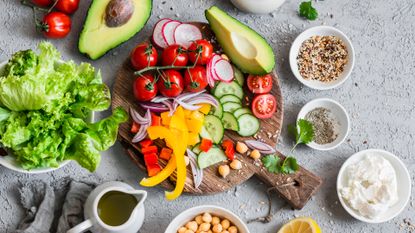 (Image credit: Getty images)
Get the Fit&Well Newsletter
Start your week with achievable workout ideas, health tips and wellbeing advice in your inbox.
Thank you for signing up to Fit And Well. You will receive a verification email shortly.
There was a problem. Please refresh the page and try again.
If you're looking for a Mediterranean diet meal plan that's easy to follow, quick to prepare and will leave you feeling nourished, you've come to the right place. Following a healthy, balanced diet isn't necessarily easy, particularly when it comes to coming up with nutritious, tasty meal ideas. That's why so many people swear by the Mediterranean diet for weight loss and all-round health and wellbeing.
Based on the traditional foods eaten around the Mediterranean sea in countries like France, Spain, Greece and Italy, the diet encourages fruits, vegetables, whole grains and heart-healthy fats. So what does a Mediterranean diet plan look like?
The great thing about this diet is that there are no super strict rules so you shouldn't feel like you are limiting yourself or feel bored by the meals you're eating. In fact, the countries it takes inspiration from serve up some of the most delicious dishes in the world, especially over the summer months.
But if you think that the Mediterranean diet is all taste and no substance, think again. A study published in the International Journal of Environmental Research and Public Health found that people who live in Mediterranean countries are not only unusually healthy compared to people in many other parts of the world but they also have a lower risk of many chronic conditions. Switching to the Mediterranean diet could help you live longer too, with a large-scale study published in The New England Journal of Medicine revealing that people who had a high risk of heart disease lowered their risk of combined heart attack, stroke and death by 31% when they swapped to a Mediterranean diet.
Keen to reap the plethora of health benefits that the Mediterranean diet has to offer? Below, we walk you through what foods to eat and how to bring them together in a delicious and nutritious meal plan that's complete, balanced and easy to maintain. Plus if you're serious about hitting your health and fitness goals, check out our round-up of the best protein powder for weight loss, as well as the best exercise bike for home workouts.
What to eat on a Mediterranean diet
So what kind of foods are generally eaten in Mediterranean countries? According to Sophie Medlin, Doctify-reviewed consultant dietitian and director of CityDietitians, it includes food items like vegetables, nuts, legumes, fish, grains, and oils. "It also encompasses a lower intake of red meat, processed food and refined sugar," she adds.
If you've ever been on holiday to a country in the Mediterranean, you've probably noticed that food and joy go hand in hand, so removing the fun from food is definitely not on their agenda.
"The Mediterranean encourages the use of olive oil and also allows for small amounts of red wine. As a lifestyle, the Mediterranean diet also encourages community and connection with other people and plenty of physical activity," Medlin explains. "It's a very balanced way of eating and unrestrictive, meaning it's likely to be easier to maintain over time."
5-day Mediterranean diet meal plan
As mentioned, there's no strict rules as to what to eat on the Mediterranean diet. But if you're stuck for ideas, we've put together a five day meal plan for you with lots of delicious and healthy options.
Day 1
Breakfast: Two scrambled eggs on a sweet potato with feta and a drizzle of Sriracha
Lunch: Mashed chickpeas with red onion, celery, greek yoghurt served over lettuce
Dinner: Pan fried salmon with asparagus and air-fried potatoes
Day 2
Breakfast: Spinach and artichoke frittata
Lunch: Mediterranean salad (2 chicken breasts, seasoned, 0% fat yoghurt, seasoned with dill and pepper, chopped lettuce, red onion, tomato, olives, feta)
Dinner: Gnocchi with chargrilled peppers, courgettes, artichokes and red pesto
Day 3
Breakfast: Homemade muesli with fresh fruit of your choice
Lunch: Gazpacho with cucumber and basil
Dinner: Prawns with tomato and feta served with wholegrain rice
Day 4
Breakfast: Fruit salad with fruit of your choice
Lunch: Vegetarian stuffed peppers with rice and beans
Dinner: Lamb chops with hummus and roasted tomato
Day 5
Breakfast: Smashed avocados on toasted sourdough
Lunch: Greek salad with feta, red onion, olives and tomatoes
Dinner: Red lentil soup
Tips for following a Mediterranean diet
Although there are no hard and fast rules when it comes to the Mediterranean diet, there are a few things to keep in mind to ensure it's effective for you. "[Your diet should be] low in red meat, added sugars, refined grains, and highly processed foods," Medlin advises. It's all about making it a sustainable, long term lifestyle choice for you, however, so don't make any drastic changes to your diet if you don't think you'll be able to keep them up.
Here are some tips to help you get started:
Have meat-free days: the Mediterranean diet promotes more fish and less meat, so ditching the meat altogether a couple of days per week will help you achieve this.
Avoid saturated fats: opt for healthy fats like olive oil, avocados and oily fish instead.
Aim for more than five a day: the Mediterranean diet encourages you to eat lots of fruit and vegetables, so five a day should be the absolute minimum amount you eat.
Eat more nuts: nuts are a great way to up your omega-3 intake, so stock up on them for a nutritional midday boost.
Get the Fit&Well Newsletter
Start your week with achievable workout ideas, health tips and wellbeing advice in your inbox.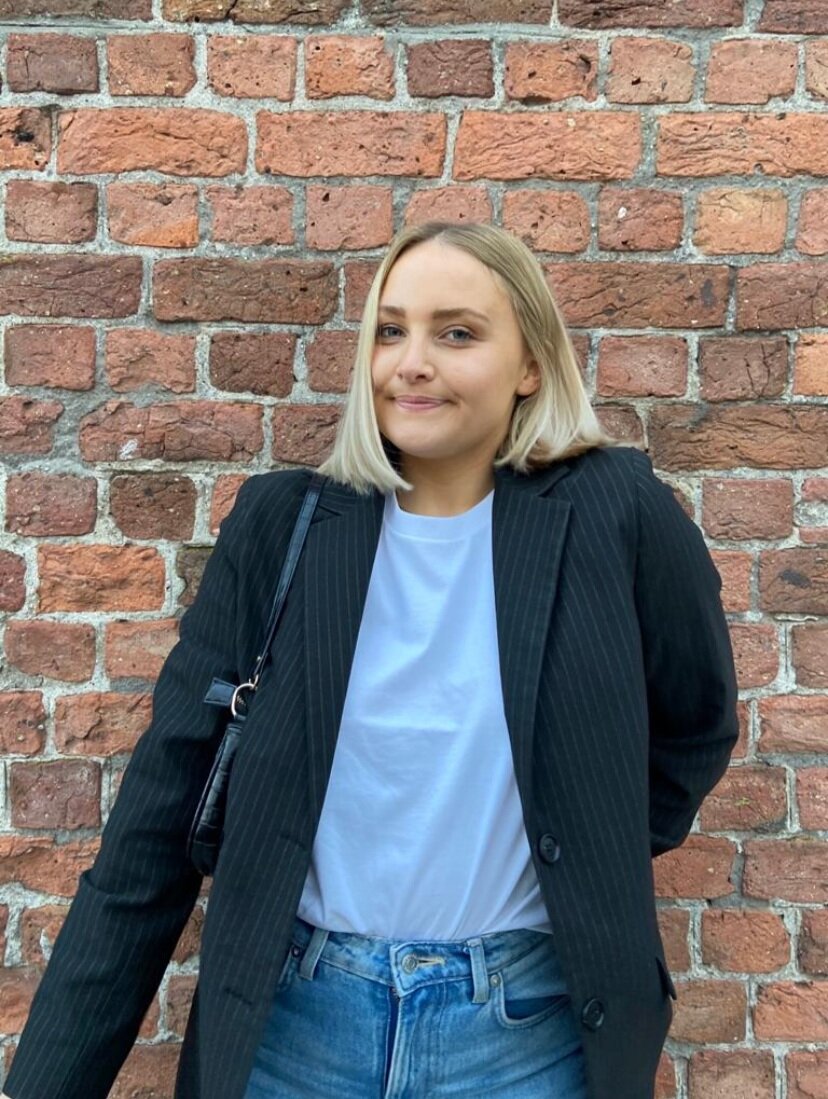 Alice Porter is a freelance journalist covering lifestyle topics including health, fitness and wellness. She is particularly interested in women's health, strength training and fitness trends and writes for publications including Stylist Magazine, Refinery29, The Independent and Glamour Magazine. Like many other people, Alice's personal interest in combining HIIT training with strength work quickly turned into a CrossFit obsession and she trains at a box in south London. When she's not throwing weights around or attempting handstand push-ups, you can probably find her on long walks in nature, buried in a book or hopping on a flight to just about anywhere it will take her.