The five best exercise bikes for 2023
We've spent the last year putting the best exercise bikes to the test – here are our top picks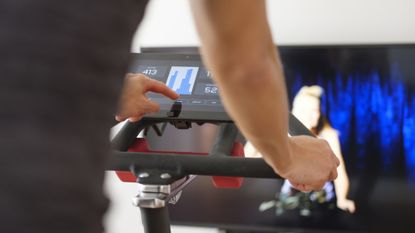 (Image credit: Getty)
If you've grown tired of treadmill sessions, the best exercise bikes offer another (in some ways, better) way to get your cardio fix.
Unlike running, cycling is a low impact form of exercise that will save your knees, hips and ankles from the stress of repeated strides. Exercise bikes tend to be cheaper and more compact than the best treadmills too, but they still offer similar health benefits such as boosting your metabolism, burning calories and improving your aerobic capacity, among others.
These advantages make them a top option for exercising at home, but which one should you add to your fitness kit collection? We've tried and tested some of the best models on the market to help you decide, sussing out their strengths and weaknesses and reporting back so you can find the right bike for you.
Best exercise bikes to buy in 2023
The best exercise bike right now
Specifications
Dimensions: 58.6" x 22.8" x 58.6" / 4.8 x 1.9 x 4.8 ft / 1.6 x 06 x 1.6 yd
Resistance: Magnetic
Max user weight: 300 lbs / 136kg
Reasons to buy
+
Fantastic build quality
+
Great selection of classes
+
Can be used for off-bike workouts too
Reasons to avoid
-
Too complex if you want to simply ride
-
Expensive
-
Needs additional membership to access classes
The Peloton Bike+ is the latest release from the brand's bike collection, and it's a real beauty. This exercise bike scored five stars in our tests and provided a smooth and comfortable ride – but it's expensive. For what you pay, you'll benefit from a large, 24-inch display screen (bigger than its predecessor, the Peloton original bike). This screen can be swiveled around so that you can do workouts off the bike with a range of instructors - something we appreciated for mixing up our workouts.
Made with carbon steel, the Peloton Bike+ is luxurious and a heavy flywheel makes riding the bike extremely smooth. Even when you've worked up a sweat, the handlebars remain easy to grip, and the resistance is automatically adjusted when you're doing a workout class.
During our tests, we found the sound quality from the Bike+'s screen was great and plenty loud enough, but there is the option to plug in headphones if you prefer. To access a huge range of classes and live workouts, however, you will need to factor in an additional app membership which costs around $17/£12.99.
If you're serious about bagging the best exercise bike around, the Peloton Bike+ really delivers. Its only real downsides are the initial and ongoing costs.
What the users say
On the brand's website, the Peloton Bike+ scores a respectable 4.3 stars out of 5. One happy customer awarded the Bike+ five stars and said it lived up to the hype. While another user praised the bike for being versatile – especially when it comes to the smooth set-up process. Another user applauded the wide range of classes you have available. The only negative points we could find about the Bike+ were mentioning the bike's hefty price tag.
---
Best budget exercise bike
Specifications
Dimensions : 40" x 22" x 45" / 3.3ft x 1.8ft x 3.75ft / 1.1yd x 0.6yd / 1.25yd
Resistance: Brake pad frictio
Max user weight: 270lb / 122kg
Reasons to buy
+
Sturdy design
+
Comfortable seat
+
Budget price
Reasons to avoid
-
Very basic metric tracking
-
No preset programs or workout content
The Yosuda Indoor Cycling Bike exceeded our expectations as a budget exercise bike. It's sturdy, near-silent to use and offers an impressively smooth ride thanks to its heavy flywheel. There are plenty of resistance settings thanks to the dial-controlled brake pad, and a simple LCD monitor provides basic real-time metrics on your distance covered, estimated calorie burn and speed.
It's comfortable too, with a plush saddle that can be moved up, down, forwards and backwards, as well as tilted, to put you in a powerful cycling position. The handlebar can also be moved up and down to suit your body shape, and our writers found this customizable design element meant they were able to complete lengthy cycling sessions without suffering from an aching back.
It does have its limitations – there's no associated workout app or cinematic touchscreen like you'll find on the (far pricier) Peloton Bike+. There are also no preset programs, so if you want to follow a structured session you'll have to source it yourself. However, there is a phone or tablet holder on the handlebar, so you can find a class on YouTube or an exercise app like iFit to follow.
What the users say
Our writers were impressed by the Yosuda Indoor Cycling Bike, and it appears consumers were too, judging by its 4.4 star average rating from more than 20,200 reviews on Amazon. Buyers describe it as "stable", "sturdy" and "solid", with the adjustable seat and handlebars coming in for repeated praise. Several also say the machine has the feel of a more expensive bike. There are some complaints about the basic nature of the LCD monitor and its metrics, but the majority of customers awarded the bike a full complement of five stars.
---
Best Peloton alternative
Specifications
Dimensions: 54.3in x 19.9in / 138cm x 51cm
Resistance: Magnetic
Max user weight: 300lb / 136kg
Reasons to buy
+
Great range of classes
+
Easy to set up and adjust
+
Quiet and slimline
Reasons to avoid
-
No in-built screen
-
Weight of bike makes it difficult to lose
-
Functionality is limited without the Echelon app
We think the Echelon EX3 Smart Connect Max is a fantastic, affordable alternative to a pricey Peloton. This might seem like an odd claim given its lack of an in-built touchscreen, but this exercise bike still provides immersive workouts courtesy of the expansive Echelon Fit app, which you can stream via your phone or tablet. There's also a handy holster above the handlebars to hold your smart device.
The app has enjoyable, instructor-led classes to suit all fitness levels, from beginners to spin-class aficionados, though you do have to pay a monthly membership fee to access it. However, when the machine itself is under $1,000 (less than half the price of a Peloton Bike+) this seems more reasonable. The machine looks slimline and smart, it's small enough that it doesn't dominate your living room, and the flywheel moves smoothly at all 32 resistance levels.
What the users say
User reviews of the Echelon EX3 bike are few and far between, with just six left on Amazon at the time of writing. However, with the majority of buyers awarding it five stars out of five, it has a solid average score of 4.4. Users say it is easy to assemble, works smoothly and represents "great value for money".
---
Best for short workouts
Specifications
Dimensions: 46in x 22in / 116cm x 56cm
Resistance: AI-powered magnetic resistance
Max user weight: 330lb / 150kg
Reasons to buy
+
Time-efficient workouts
+
Sleek aesthetic and comfortable design
+
Plenty of metrics
Reasons to avoid
-
Expensive
-
No follow-along video workouts
-
REHIIT exercise method requires further studies
If it's time-efficient training you're after, the Carol Bike 2.0 is hard to beat. This future-facing exercise machine uses the little-known REHIT (reduced exertion high-intensity interval training) principle to provide the cardio-boosting, calorie burning benefits of a much longer exercise session in under 10 minutes. Rather than offering adjustable resistance settings, the bike uses an AI-based system to control your resistance and ensure you're getting the most out of your (short) workout. This is something we found worked well, as our legs definitely felt thoroughly worked by the end of the sprint intervals.
The bike is sleek and sturdy, staying stable when we pushed the pace, and the flywheel offers smooth, near-silent performance. There are plenty of metrics to sink your teeth into too, but it's incredibly expensive and doesn't come with any perky Peloton-style workout videos. The Carol Bike 2.0 forges its own approach, which we think is perfectly suited to those who struggle to find time to work out.
What the users say
The Carol Bike has an average score of 4.7 stars out of a possible five, from more than 170 reviews on Trustpilot. The most common point of praise is the time-savvy nature of the workouts, allowing users to squeeze in a quick sweat session without losing an hour of their day. However, several buyers say that (while they were impressed with the machine) they found the price and membership cost to be very expensive.
---
Best exercise bike for a realistic feel
Specifications
Dimensions: 39.3" x 19.6" x 59" / 3.2 x 1.6 x 4.9 ft / 1 x 0.5 x 1.6 yd
Resistance: Magnetic
Max user weight: 297.6lbs / 135kg
Reasons to buy
+
Similar to what pro cyclists use
+
Seamlessly links with virtual apps
Reasons to avoid
-
Feels too advanced for beginners
If you're looking for an exercise bike that is less like a spin class and more like riding a real bike up a Tour de France mountain course, the best option, dollar for dollar, is the Wattbike Atom. There's a reason why this brand is trusted by gyms and super-keen cyclists around the world.
The Wattbike boasts exceptional build quality and an array of smart features, all of which we took advantage of during testing.
Chief amongst these is seamless connectivity to virtual training apps like Zwift and TrainerRoad, which automatically control the resistance as you race through real life cycling trials. Another clever tool is the Pedal Effectiveness Score, which tells you how well your pedaling is balanced between your left and right legs.
Obviously, for many people, this is way over the top, but those looking to really push themselves to the limits will love the Wattbike Atom. It's a very serious bit of kit.
What the users say
Looking on Trustpilot, Wattbike Atom has scored a total of 4.3 stars out of 5. All in all, 68% of reviews were excellent, 12% were great while only 4% of reviewers rated the bike as poor. One reviewer praised the ordering process for being 'incredibly simple' and said the set-up is super easy. While another happy customer claimed it took no more than 20 minutes from unpacking to riding. However, the Wattbike Atom lost some stars for the brand's customer service.
---
How we test the best exercise bikes
We tested the bikes on this list by putting them through a series of fitness based challenges; we complete a high-intensity, spin style session on each bike along with a longer endurance ride. During testing, we make sure to examine each feature offered by the bike, then summarize our findings by concentrating on four key areas: design, features, performance and value for money.
How to choose the best exercise bike for you
Before you hit "buy" on one of the best exercise bikes, there are a few factors you should consider to make sure you're getting a machine that can revolutionize your fitness routine.
Resistance level
The right exercise bike for you should be able to provide a challenging workout. One of the best ways to check whether it's capable of this is to see what resistance levels it has to offer. If you're a fairly experienced exerciser, you'll want a greater range of resistance settings so you can increase the difficulty and intensity of your workout at the push of a button or twist of a dial.
Resistance type
To offer a range of resistance settings, exercise bikes tend to use two methods: friction-based and magnetic resistance. Friction-based machines have a brake pad that pushes against the flywheel. If you increase the resistance, the brake pad will push harder against the wheel, increasing how difficult it is for you to pedal.
This is usually adjusted using a dial or knob. Magnetic resistance exercise bikes, on the other hand, add resistance to the flywheel through magnetism. They tend to be quieter than friction-based bikes, but their highest resistance settings aren't usually as challenging.
Price
Exercise bikes can vary wildly in price depending on the features on offer. Our best budget option, the Yosuda Indoor Cycling Bike, retails on Amazon for $439.99 but can often be found discounted to less than $300.
This is a fantastic option for anyone looking to buy a dependable, comfortable exercise machine, but it doesn't have preset programs, a partner exercise app or a cinematic touchscreen.
If you want these features, you should expect to pay more, with the Peloton Bike+ costing $2,495 in its most basic form.
What are the benefits of exercise bikes?
We're huge advocates of the idea that fitness should be fun, and an exercise bike workout can be immensely enjoyable, with Harvard Health reporting the mood-boosting benefits of exercise. However, a session in the saddle has plenty of physical benefits too.
A systematic review into the health benefits of indoor cycling, published in the Medicina journal, concluded that the activity, twinned with an appropriate diet, can lower body fat, reduce blood pressure and improve aerobic capacity.
Get the Fit&Well Newsletter
Start your week with achievable workout ideas, health tips and wellbeing advice in your inbox.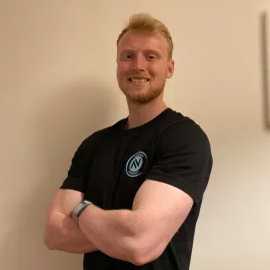 Harry Bullmore is a Fitness Writer for Fit&Well and its sister site Coach, covering accessible home workouts, strength training session, and yoga routines. He joined the team from Hearst, where he reviewed products for Men's Health, Women's Health, and Runner's World. He is passionate about the physical and mental benefits of exercise, and splits his time between weightlifting, CrossFit, and gymnastics, which he does to build strength, boost his wellbeing, and have fun.
Harry is a NCTJ-qualified journalist, and has written for Vice, Learning Disability Today, and The Argus, where he was a crime, politics, and sports reporter for several UK regional and national newspapers.
With contributions from