Best exercise bike: from Peloton to more affordable alternatives
Invest in one of the best exercise bikes to burn calories, lose weight and improve your cardio fitness at home
Included in this guide:
1
JTX
Cyclo-5
2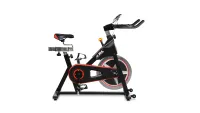 JLL
IC300
3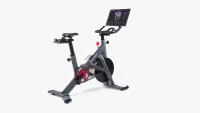 Peloton
4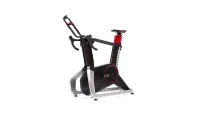 Wattbike
Atom
5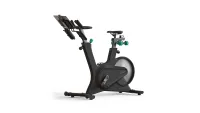 Apex
Bike
6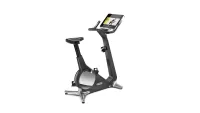 Technogym
Bike Personal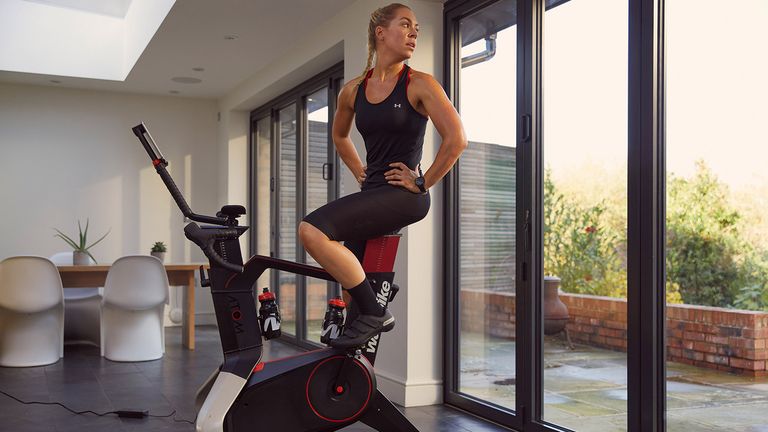 (Image credit: Wattbike)
By Lee Bell
Are you looking for the best exercise bike you can find to get some cardio in at home? Now the coronavirus pandemic is in retreat in many parts of the world, gyms are opening up again, which means the enormous demand for exercise bikes and other home cardio kit has slackened a bit. Fortunately, this means many of the best models available are back in stock – and no longer at inflated prices driven by the massive spike in demand.
You might be used to working out at home by now and unwilling to go back to the gym. If that's the case, it's time to grab yourself a static cycling machine if you'd still prefer to workout at home. FYI you can find a range of exercise bikes at drop-down prices, just check out our Black Friday exercise bike hub!
And with erratic weather - from too hot or cold to too wet and windy - posing a problem when it comes to riding outside, an exercise bike can be all you need to get in shape without braving the elements outdoors.
However, buying an exercise bike is not a task to take lightly. You can get cheaper fold-out, free-standing varieties, but these offer little in the way of resistance, and pale next to their gym-quality contemporaries. if you're going to be spending hours peddling away at home, it's worth upgrading and getting a serious model, which often makes for a significant investment.
It's worth it if you're looking to get fit. Studies such as this one from the University of Cáceres, Spain, found "indoor cycling may improve aerobic capacity, blood pressure, lipid profile, and body composition. These enhancements may be achieved as standalone intervention or combined with other physical exercises or diet."
However, you need to know you're getting a decent machine before parting with your cash. That's why we've rounded up the best exercise bikes to buy for a low impact, home cardio workout.
Our top pick is the JTX Cyclo-5, an affordable but well-built bike that's compatible with smartphone apps - and also one of our best exercise machines for weight loss picks. Weighing up its specifications and value for money, this is the best exercise bike for most people in my view. But there are plenty of options to choose from.
And if you're considering your cardio options, we've also picked the Best elliptical machines, best treadmills and best rowing machines to help you make an informed decision.
The best exercise bike deals available right now
One thing to note is that the Covid-19 pandemic has had a serious impact on stock availability, including many of those on our list of the best exercise bikes below. With this in mind, we've included this section to show you the best deals on machines that are in stock and available to buy now.
How to choose the best exercise bike for you
Before you race out to buy an exercise bike, there are a few things worth considering. Everyone's needs are different, and so the best exercise bike for you will depend on a multitude of things.
Resistance level
Perhaps the most important factor is the degree of resistance the bike is offers. This will determine how well matched the bike is to your level of fitness, as well as your health goals. Basically the higher the resistance, the harder the workout will be, so a bike with limited resistance might not quite cut the mustard if you really want to go for it.
Resistance type
Also look out for the type of resistance on offer; there are two. Friction-based machines usually feature a flywheel driven by a pair of pedals that together deliver friction in the form of a direct contact brake, adjusted via a resistance knob. Then, there's the magnetic kind, which - unsurprisingly - slow the flywheel through magnetism. The latter are usually much quieter but at the same time, offer a lower maximum resistance so wouldn't be best suited to those who like to push themselves.
Price
When it comes to pricing, you can expect to pay anything between $250 - $2,500/£200 - £2,000 depending on the feature set. There are plenty on offer for less, but I wouldn't advise entertaining the prospect of buying such a cheap bike as you're likely to be disappointed. Anything around the $650/£500 mark should get you a little closer to a gym-quality machine and if you've got the budget for something around $1,200/£1,000 then you're bound to be impressed with not only a premium quality but lots of techy features to boot.
The best exercise bike you can buy right now
1. JTX Cyclo-5
Best exercise bike for most people
Specifications
Dimensions: 128 x 61 x (height not quoted) cm
Resistance : Magnetic
Max user weight: Not quoted
Reasons to buy
+Affordable but well built+Compatible with smart apps+Good resistance range
Reasons to avoid
-'Upright' riding position doesn't suit everyone
Available in a choice of standard mains powered or 'self powered' – i.e. your pedalling provides the necessary electricity, this upright bike ticks most of the boxes of more casual home riders. It's also both affordable and available for delivery quite soon, which is a plus in the current shopping climate.
As well as being usable like a traditional gym bike you can also connect to Kinomap, which will then plot a virtual course for you and adjust the bike's resistance when you hit a hill. You can also add Bluetooth pedals (not included) and use it with more 'pro' apps such as Zwift, which seems very high end for this type of bike.
With a good range of resistance levels, this is a great bike for anyone short of serious, Lycra-clad biking types. It's not the most attractive thing in the world but it does the job. Excellent value.
2. JLL IC300
Best budget exercise bike
Specifications
Dimensions: 127 x 51 x 110cm
Resistance : Friction
Max user weight: 130kg
Reasons to buy
+Great value for money +Fantastic flywheel weight for the money
Reasons to avoid
-Could be quieter -Not the most comfortable
On a tighter budget? You can't go wrong with the JLL IC300 indoor cycling bike. Something you should normally look out for when buying a cheap exercise bike is the flywheel. Unlike most technology, heavier is always better in this instance, as a more weighty flywheel will help give better stability and a smoother riding experience. The JLL IC300 has an 18kg flywheel, which is superb for a bike of this price.
It might not be the quietest out there, or the most comfortable, but this exercise bike has plenty of features making up for this. The direct chain allows for comfortable pedalling in both directions, and there's also bottle holders and small wheels so you can move it around more easily.
3. Peloton
Best premium exercise bike - great for spin class fanatics
Specifications
Dimensions: 150 x 58 x 134cm
Resistance : Magnetic
Max user weight: 135kg
Reasons to buy
+Huge 22in HD touchscreen +Massive library of spinning classes
Reasons to avoid
-Pricey monthly class subscription
There's a bit of a lifestyle cult feel to Peloton, what with all the merch and the way they market themselves as a kind of club. Don't be put off too much, however: their bike is really good. It's responsive, well built and can put up some truly fearsome resistance when you want to really test yourself.
Although you can use it as a standard exercise bike, the point of Peloton is to recreate spin classes in your home. So there's 14 spinning classes streamed live every day, plus an extensive library of ones you can revisit.
You view the in-class action via a huge 22-inch HD touchscreen mounted above the handlebars. Competitive types will also enjoy the real-time leaderboard comparing your effort to other riders across the world.
Yes, the bike is expensive and then you have to pay for the classes on top of that ($39/£39 a month). However, given the very high-end nature of the spin classes Peloton brings to your home, it is probably less per month than attending in person, as well as being considerably more convenient and hygienic.
The monthly All-Access fee also gives you access to a range of additional classes on the timetable via the Peloton App, including HIIT cardio, strength sessions, yoga and meditation.
4. Wattbike Atom
Best exercise bike for realistic feel
Specifications
Dimensions: 100 x 50 x 150cm
Resistance : Magnetic
Max user weight: 135kg
Reasons to buy
+It's like what pro cyclists use +Seamlessly links with virtual apps
Reasons to avoid
-Quite intimidating
If you're looking for an exercise bike that is less like a spin class and more like riding a real bike up a Tour de France mountain course, the best option, pound for pound, is the Wattbike Atom. There's a reason why this brand is trusted by gyms and super-keen cyclists around the world.
The Wattbike boasts exceptional build quality and an array of smart features. Chief amongst these is seamless connectivity to virtual training apps like Zwift and TrainerRoad, which automatically control the resistance as you race through real life cycling trials. Another clever tool is the Pedal Effectiveness Score, which tells you how well your pedalling is balanced between your left and right legs.
Obviously, for many people this is way over the top, but those looking to really push themselves to the limits will love the Wattbike Atom. It's a very serious bit of kit.
The Peloton experience at a more accessible price
Specifications
Dimensions: H122 x W60 x D136cm
Resistance: Magnetic
Max user weight: 140kg
Reasons to buy
+Spin studio experience in the home+Modern and stylish design+Straightforward set up+On-demand connectivity with pre-recorded and live classes
Reasons to avoid
-Weights come at an additional cost-No built-in screen
If you're looking for an exercise bike that's going to bring spin studio-style classes to your home, but don't want to blow a couple of grand on a Peloton for the privilege, then the Apex Bike is a more than worthy alternative.
Brought to market by one of London's best boutique studios, Boom Cycle, the Apex Bike boasts a compact, stylish design, a solid construction, and some excellent virtual classes with top notch instructors that keep you engaged and motivated.
Unlike Pelton, there's no built-in screen so you'll need a tablet or smartphone to cast to before getting involved in the classes. It's also currently available in the UK. But all-in-all, it's a brilliant bit of kit for the price.
5. Technogym Bike Personal
Best luxury exercise bike
Specifications
Dimensions: 117 x 56.4 x 140 cm Magnetic 139kg Sleek and modern design Quite compact as bikes go A tad costly
Resistance : Magnetic
Max user weight: Not quoted
Reasons to buy
+Affordable but well built+Compatible with smart apps+Good resistance range
Reasons to avoid
-'Upright' riding position doesn't suit everyone
If it's luxury you need from an exercise bike and money is no object (you lucky thing) then this Antonio Citterio-designed machine made by Technogym should be right up your alley. Dripping in sophistication, it's by far the most luxurious and stylish bike on the market. At just under 2 grand, it comes in a compact, high quality build that doesn't feel far off the real thing thanks to some advanced biomechanics and a reduced distance between the pedals.
This work of art isn't not just a pretty face, though. It boasts a sleek touchscreen display with a plethora of workout options (including online spin) as well as a built-in Unity software system which brings all your online addictions (social media, TV, Netflix) right to your fingertips.
Lee Bell is a London-based journalist, copywriter, specializing in all things tech and lifestyle. He is also a qualified personal trainer. He started his journalism career a decade ago as a reporter covering the latest gadgets and innovations at tech tabloid The Inquirer. Lee went freelance in 2016 to broaden his expertise, moving into news, reviews and feature writing for a host of national print and online lifestyle titles such as GQ, Forbes, Esquire, Men's Health, Wired, The Metro, and The Mirror. He has an insatiable appetite for travel, Dharma yoga, and the odd outdoor challenge.