I sit all day, so I used this seven-move resistance band workout to strengthen my core and work my hips
You don't need weights to boost your mobility, improve your posture, and undo the effects of sitting at a desk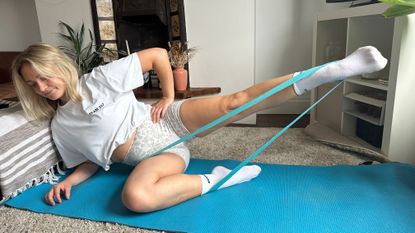 (Image credit: Alice Porter)
Get the Fit&Well Newsletter
Start your week with achievable workout ideas, health tips and wellbeing advice in your inbox.
Thank you for signing up to Fit And Well. You will receive a verification email shortly.
There was a problem. Please refresh the page and try again.
If there's one area of my body that I know I need to dedicate more time to strengthening and stretching, it's my hips. I often notice that they feel tight during and after workouts and even on days when I'm not working out.
The reason I have tight hips, which is the case for a lot of people, is because I work a desk job that involves sitting down all day. This has a particularly negative impact on the hips and the core muscle, weakening the muscles and the joints.
To combat this, I'm trying to incorporate exercises into my routine that strengthen these areas of the body. I usually strength train with weights, but this resistance band routine created by Angela Karner, founder of The Good Barre, targets all of the muscles within the core and the hips, so I thought I'd give it a go.
There are seven exercises and Karner recommends completing between eight and ten reps of each move on both sides of the body. It's a fairly quick workout, so I decided to try it on my lunch break, to give my body a proper break from sitting down at my desk all morning.
Even though there are no weights involved in this workout, I definitely noticed the strengthening benefits immediately, as my muscles were burning. I'm not used to exercises properly targeting my hip muscles, but these moves required a lot of control and stability, both in my hips and in my core.
Using a resistance band is a great way to build muscle without weights and I found it was easy to increase the resistance by simply moving the band further back underneath the resting leg. You could also make the band slightly shorter by pinching it or tying it with an elastic band to add more resistance.
This is definitely a workout I'll be coming back to in order to strengthen my hips and core. And as it only took less than ten minutes, it's the perfect way to get moving at lunchtime.
My lower-body and my core were sore by the end of this workout, especially my obliques, which are the muscles down the side of the torso. I made sure to spend some time doing a few stretching exercises afterwards to reduce the effects of DOMS (delayed-onset muscle soreness).
Muscle soreness after a workout can be a good thing, as it shows that your muscles worked hard and need repairing to strengthen and grow. But it's really important to warm-up properly to increase your mobility and avoid injury.
Get the Fit&Well Newsletter
Start your week with achievable workout ideas, health tips and wellbeing advice in your inbox.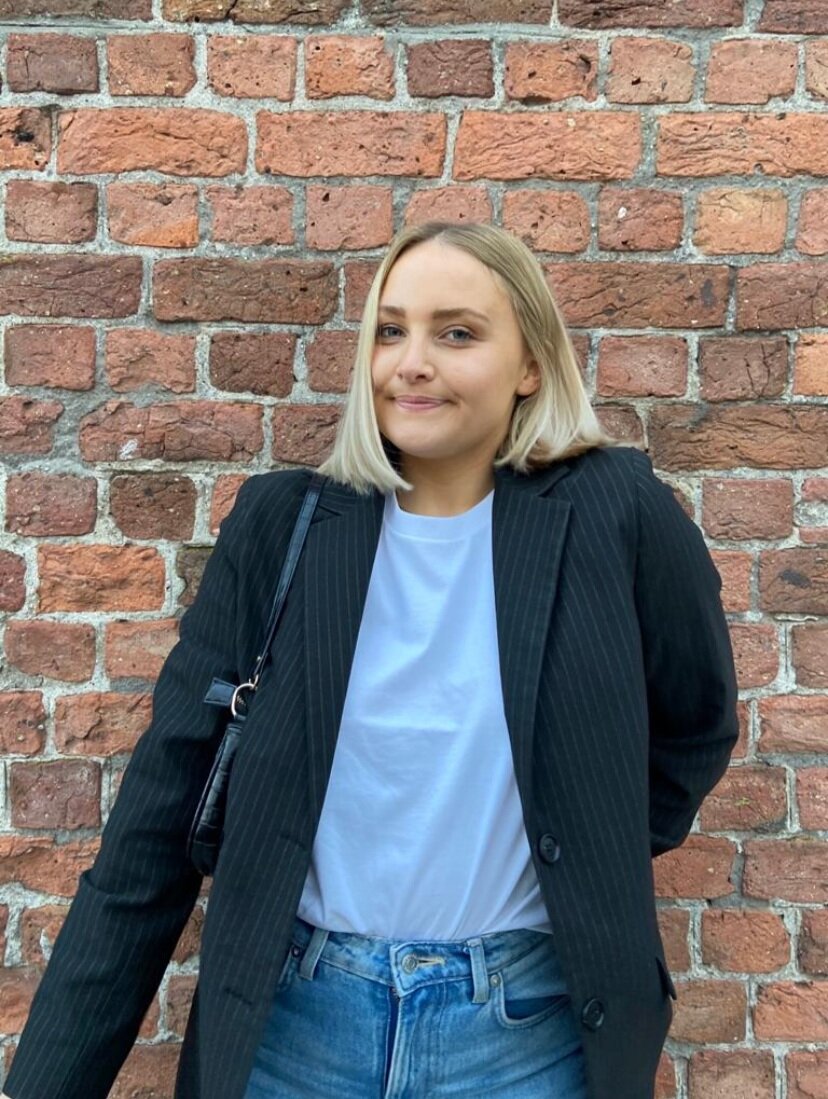 Alice Porter is a freelance journalist covering lifestyle topics including health, fitness and wellness. She is particularly interested in women's health, strength training and fitness trends and writes for publications including Stylist Magazine, Refinery29, The Independent and Glamour Magazine. Like many other people, Alice's personal interest in combining HIIT training with strength work quickly turned into a CrossFit obsession and she trains at a box in south London. When she's not throwing weights around or attempting handstand push-ups, you can probably find her on long walks in nature, buried in a book or hopping on a flight to just about anywhere it will take her.