It only took six moves to boost my balance after I switched dumbbells for resistance bands
I tried one workout with and without weights, and the resistance bands worked a charm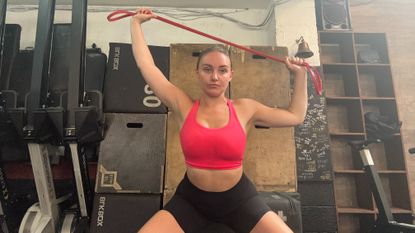 (Image credit: Alice Porter)
Get the Fit&Well Newsletter
Start your week with achievable workout ideas, health tips and wellbeing advice in your inbox.
Thank you for signing up to Fit And Well. You will receive a verification email shortly.
There was a problem. Please refresh the page and try again.
There are plenty of different ways you can build strength, and you don't need fancy gym machines or barbells to do so. In fact, you can develop muscle with just a few simple pieces of equipment.
If you don't have much time to work out or loads of storage space at home, you do still have options. Dumbbells and resistance bands are a great way to strength train and you can easily tidy away and use these pieces of equipment at home.
I usually use free weights like dumbbells during my workouts, and I was interested to see if using a resistance band could challenge me in new ways. So I tried a workout created by personal trainer Britany Williams, which offers alternative exercises that are typically done with a dumbbell using a resistance band.
You might be wondering whether dumbbells or resistance bands are better to help you meet your goals. Both pieces of kit work in a similar way, applying resistance to the muscles so they have to work harder to move, which is what will help them grow.
It's a full-body workout, with certain exercises isolating the upper-body muscles too, and I decided to choose six moves to try with both dumbbells and resistance bands.
Watch Britany Williams' dumbbell vs. resistance band workout
Williams recommends doing 10-12 reps of each exercise, completing three to four rounds in total. I went for two rounds with a dumbbell and two rounds with a resistance band so I could compare the impact on my muscles.
I used a pair of 10lb dumbbells, as I was working out from the gym following a CrossFit session. If you're exercising at home, it's worth investing in a pair of the best adjustable dumbbells, so you can experiment with the load depending on the type of workout.
I noticed that the full-body exercises, like the standing press and knee raises and the squat and shoulder presses, were more challenging when using a resistance band. This was because they required full-body balance and stability.
When I did these exercises with the dumbbells, it was easier to neglect my form and I ended up isolating certain muscles rather than engaging my core to turn them into full-body exercises, which meant I wasn't doing anything to improve my stability or coordination.
However, certain exercises that are designed to isolate specific muscles, like biceps curls and triceps extensions, I found were more effective with a dumbbell.
This is because the weight was distributed in a few different areas when using the resistance band, but focussed on the specific muscle I was using a dumbbell, which made these exercises more challenging.
Overall, I think it's definitely worth adding some of these resistance band exercises into my routine, to help me work on balance and core strength. But I won't be giving up on dumbbell workouts just yet, especially while I'm trying to build strength.
Interested in trying a resistance band workout for yourself? This six-move routine will help you build core strength and you can also use a resistance band to build lower-body muscle.
Get the Fit&Well Newsletter
Start your week with achievable workout ideas, health tips and wellbeing advice in your inbox.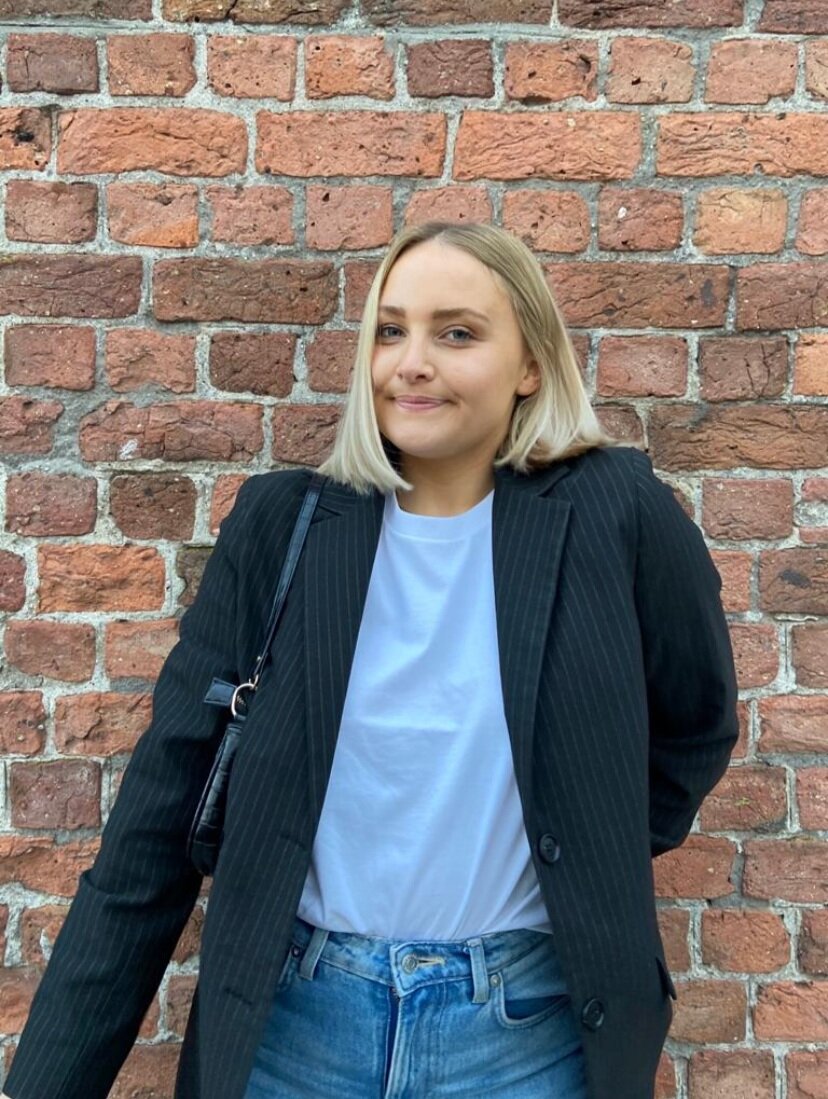 Alice Porter is a freelance journalist covering lifestyle topics including health, fitness and wellness. She is particularly interested in women's health, strength training and fitness trends and writes for publications including Stylist Magazine, Refinery29, The Independent and Glamour Magazine. Like many other people, Alice's personal interest in combining HIIT training with strength work quickly turned into a CrossFit obsession and she trains at a box in south London. When she's not throwing weights around or attempting handstand push-ups, you can probably find her on long walks in nature, buried in a book or hopping on a flight to just about anywhere it will take her.