A dietitian recommends using this simple trick to make your frozen pizza healthier
There's room for all foods in a balanced diet—even frozen pizza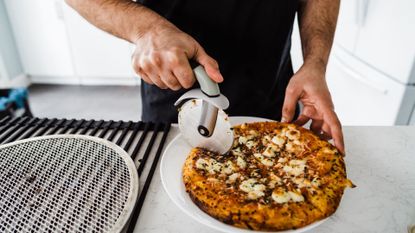 (Image credit: Getty Images)
At the end of a difficult day, cooking your dinner from scratch can feel like too much effort, which is why it's useful to have some ready-made meals available. Frozen pizza is a good option if you want something that's filling and comforting, but it can lack nutritional content.
Luckily, Jamie Nadeau has some simple advice on how to turn your cheesy delight into a balanced meal: stop focusing on what you can take away from the pizza and start thinking about what you can add.
How to make your frozen pizza healthier
Frozen pizza is made up of simple ingredients: a base, some tomato sauce and a fair amount of cheese. If you want to improve the vitamin and mineral content of your meal, you could try adding some frozen vegetables. You could also cook an egg on the top of your pizza, which can improve the protein content of your meal, and give you some all-important omega 3s. Even if you've only got some premixed salad, pop it on the side and you can make the meal more nutritionally dense.
"I actually like frozen pizza," says Nadeau in her Instagram post. "It's easy, it's convenient, and I like that many of the options are not as greasy or heavy feeling [as a takeaway]."
In her video, she adds some shredded sprouts and parmesan, chopped cucumbers and leftover Greek yoghurt dip.
Why it's ok to occasionally indulge
The occasional food over-indulgence is probably not bad for you. Sometimes, it's okay to just eat the whole pizza and leave off the side salad. One 2020 study, conducted at the University of Bath, found that when young, healthy men gorged themselves on pizza, the amount of nutrients in their bloodstream remained within a "normal" range.
Professor James Betts, who oversaw the work, says: "The main problem with overeating is that it adds more stored energy to our bodies (in the form of fat), which can culminate in obesity if you overeat day after day.
"However, this study shows that if an otherwise healthy person overindulges occasionally, for example eating a large buffet meal or Christmas lunch, then there are no immediate negative consequences in terms of losing metabolic control."
Want more nutrition tips? See our article on how to eat healthily or read about the vitamin D foods you should be eating this winter.
Get the Fit&Well Newsletter
Start your week with achievable workout ideas, health tips and wellbeing advice in your inbox.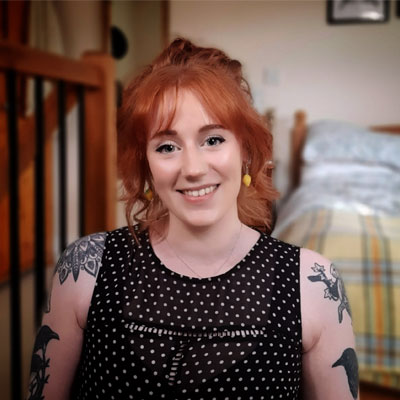 Lou Mudge is a Health Writer at Future Plc, working across Fit&Well and Coach. She previously worked for Live Science, and regularly writes for Space.com and Pet's Radar. Based in Bath, UK, she has a passion for food, nutrition and health and is eager to demystify diet culture in order to make health and fitness accessible to everybody.
Multiple diagnoses in her early twenties sparked an interest in the gut-brain axis and the impact that diet and exercise can have on both physical and mental health. She was put on the FODMAP elimination diet during this time and learned to adapt recipes to fit these parameters, while retaining core flavors and textures, and now enjoys cooking for gut health.