Build core strength in just five minutes with these three Pilates moves
This quick Pilates workout will help you stabilize and strengthen your core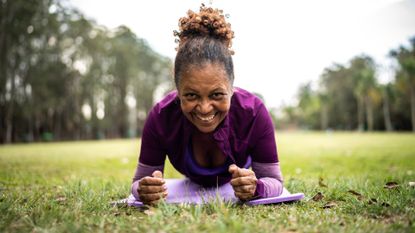 (Image credit: Getty Images)
Pilates workouts are great for targeting your core, which are the all-important mid-body muscles responsible for stability, posture and balance.
This quick, three-move routine from fitness trainer Jillian Hardwick targets your core through dynamic variations on the plank pose.
While holding a plank pose can be a challenge, these exercises encourage you to move and breathe throughout the exercise to make it feel more manageable.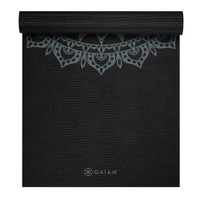 Gaiam premium 5mm printed yoga mat: was $29.99, now $19.99
Save $10 Black Friday is a month away but there are already some good deals on yoga mats. We like this ultra-cheap option from Gaiam yoga, which comes in at less than $20. At 5mm, it's a thick mat which provides plenty of support—ideal for beginners.
How to do Jillian's workout
To do the routine, perform the three moves for the recommended number of repetitions listed in the video and then repeat for a second set, alternating to the other side for the side plank reach.
Benefits of this workout
Regular Pilates sessions like this one can improve your mobility, flexibility, and strength. This particular session focuses on the core muscles; the front plank variations in the routine work your abdominals and lower back, as well as your deeper core muscles, while the side planks work the core, hip, and shoulder.
Your core muscles play a vital role in facilitating everyday movements like bending down to tie your shoes and putting away your shopping, so it's well worth trying to strengthen them.
Speaking previously to Fit&Well, fitness trainer Julia Buckley explained, "The core is the powerhouse of the whole body. These muscles are involved in every activity from the most intense workout to a gentle walk, keeping us moving correctly, efficiently, and safely.
"Even when we're not moving our core works to support our posture—you definitely do not want to experience the painful back problems which commonly result from poorly functioning core muscles."
If you want more tips on how to strengthen this area, read our piece on how to get a stronger core or learn how to do a plank properly.
Want to see which yoga mats our testers rate? Check out our guide to the best yoga mats and buy your next yoga buddy with confidence.
Get the Fit&Well Newsletter
Start your week with achievable workout ideas, health tips and wellbeing advice in your inbox.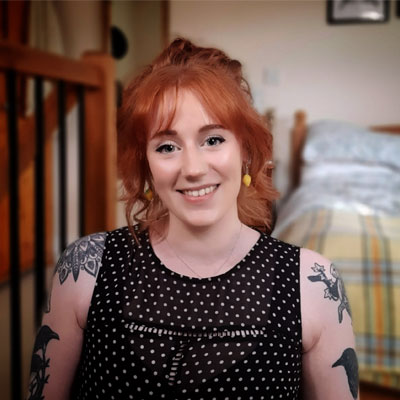 Lou Mudge is a Health Writer at Future Plc, working across Fit&Well and Coach. She previously worked for Live Science, and regularly writes for Space.com and Pet's Radar. Based in Bath, UK, she has a passion for food, nutrition and health and is eager to demystify diet culture in order to make health and fitness accessible to everybody.
Multiple diagnoses in her early twenties sparked an interest in the gut-brain axis and the impact that diet and exercise can have on both physical and mental health. She was put on the FODMAP elimination diet during this time and learned to adapt recipes to fit these parameters, while retaining core flavors and textures, and now enjoys cooking for gut health.