We tested the eight best yoga mats for a supportive, comfortable practice
Whether you're just starting, are a fan of hot yoga, or like working out, we've tried the best yoga mats for all uses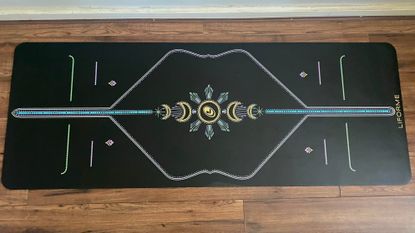 (Image credit: Future / Jessica Downey)
Get the Fit&Well Newsletter
Start your week with achievable workout ideas, health tips and wellbeing advice in your inbox.
Thank you for signing up to Fit And Well. You will receive a verification email shortly.
There was a problem. Please refresh the page and try again.
The best yoga mats can help your practice, offering a comfortable base for your joints during floor-based poses and a grippy surface to help keep you in upright positions like lunges.
But there are also options for different styles of yoga, dynamic and gentler practices, and multifunctional ones that double as Pilates or workout mats. To help you find the best yoga mat for your practice, we've tested a range of mats for different styles and budgets.
From eco-friendly options like the Sweaty Betty Super Grip to the best yoga mats for beginners, including the budget-friendly foldable Primasole mat, there are plenty of options to support your practice.
The best yoga mats you can buy right now
The best yoga mat for most people
Specifications
Thickness: 3mm
Size: 183cm x 61cm
Weight: 5.1lbs
Material: Natural rubber
Reasons to buy
+
Grip suitable for all types of yoga
+
Natural colors and no artificial dyes
+
Good thickness for regular yogis
Reasons to avoid
-
Thin for beginners
-
May contain latex
The Yogamatters Eco Rise Yoga Mat is an excellent all-round yoga mat, suitable for most styles and types of practice. It's thin and lightweight enough that you could comfortably carry it to a studio, but also grippy enough for a variety of home classes.
Even when we got sweaty, the material never compromised, and it was supportive and kept us in place during all poses. The natural rubber doesn't offer a flawless surface — but that's a good thing.
The lightly textured material was easy to feel on our hands and feet, which made it possible to refocus on the present moment, practice mindfulness, and develop the mind-muscle connection which is a vital part of yoga.
While it's a great option for most people, new yogis may prefer a thicker mat as you get used to the practice. But the Eco Rise is a perfect blend of environmentally-friendly materials, lightweight design, and grippy surface. [Reviewed by Kat Bayly]
---
Best budget yoga mat
Specifications
Thickness: 4mm
Size: 68 x 24 inches
Weight: 2lbs
Material: Polyvinyl chloride (PVC)
Reasons to buy
+
Budget-friendly price
+
Great for travel or on-the-go practice
+
Easy to clean
Reasons to avoid
-
Your feet leave an imprint
-
Not much grip
If you're often on the go, it's not practical to keep a full-size mat with you. That's where the Primasole Folding Yoga Mat comes in. It folds neatly into a square, so it's easy to pack into your case or fit into a day bag.
Its PVC material means that it's easy to wipe down, so you can keep it looking fresh, and there are nine colors to choose from. It's a nice length at 68 inches, but its 24-inch width meant we had to readjust during warrior poses to make sure we stayed on the mat.
We will admit that it feels a little thinner than most mats and, when unfolded, it retains its creases, which can get underfoot when you're transitioning between poses. But it's a great pick for a beginner who needs something cheap and simple.
We found it stuck really nicely to wooden and tiled floors though, without any slippage, which is a plus if you plan on practicing at home or in studios. [Reviewed by Sam Hopes]
---
The best eco-friendly yoga mat
Specifications
Thickness: 4mm
Size: 71 x 26 inches
Weight: 5.5lbs
Material: Natural rubber and polyurethane
Reasons to buy
+
Excellent grip
+
Eco-friendly materials
+
Thick and supportive
Reasons to avoid
-
Heavy option
-
Gathers visible dust and other marks
The Yoga Bare Wild Paws mat is one of the best eco-friendly yoga mats, made from natural rubber and polyurethane. The four colored mats are designed with plant-based dyes, and the company uses laser etching for the on-mat patterns.
This laser etching also includes a line down the center of the mat to help you with your alignment, which isn't a common feature on many yoga mats. We were also impressed with the 'extreme grip' surface, which helps us stay firmly in place.
Because it's relatively heavy (5.5lbs) it's not the most convenient option for taking to a studio, but it rolls up neatly for when you do need to carry it. However, it's a great at-home option, as we found it wasn't too cushioned to double as a workout mat.
We did find that the mat's surface could get a bit grubby, with visible dirt and makeup marks. But a quick wipe down with a mix of lemon juice and warm water fixed it up again. [Reviewed by Jessica Downey]
---
The best travel yoga mat
Specifications
Thickness: 3.2mm
Size: 68 x 24 inches
Weight: 2.9lbs
Material: Rubber
Reasons to buy
+
Lightweight and foldable
+
Brilliant grip
+
Rolls out flat even after folding
Reasons to avoid
-
Noticeably thin
-
Slippery when wet
-
Contains latex
The Jade Yoga Travel Mat is an excellent option for when you're away from home. It's lightweight — just 2.9lbs — and the 3.2mm mat can be rolled or folded without impacting your yoga surface.
It's on the thinner side, and we did find that you could feel the ground during some poses, so if you're a beginner or have sore joints, then you'll want a thicker mat, like the Manduka PROlite Yoga Mat, although that is less portable.
We found the supportive rubber surface prevented slipping and improved our grip, while the open-cell construction meant that the mat readily absorbed sweat, but when our palms were sweaty, it was hard to stay in control during complex moves like handstands. [Reviewed by Maddy Biddulph]
---
5. Lifeforme Yoga Mat
The best yoga mat for Pilates
Specifications
Thickness: 4.2mm
Size: 73 x 27 inches
Weight: 5.5lbs
Material: Rubber base, polyurethane top surface
Reasons to buy
+
Extremely reliable grip
+
Patterned design to improve alignment
+
Well cushioned
Reasons to avoid
-
Expensive
-
Difficult to carry
-
Takes up a lot of room
The Liforme Yoga Mat is a great option if you're looking to work on your form, alignment, and technique, as it's been specifically designed to help you focus on precision and has an impressive grip on the top PVC layer.
We found that it offered unwavering support during yoga flow classes and intense Pilates sessions. The mat's patterned design in there to help you perfect your alignment and posture, so it's useful for beginners and experienced yogis.
The 4.2mm mat strikes the perfect balance between cushioning and stability, ensuring a comfortable practice without compromising on durability. While we found it wide and long enough for our practice, it's not ideal if you're tight on space [Reviewed by Jessica Downey]
---
The best thick yoga mat
Specifications
Thickness: 4mm
Length: 71 x 24 inches
Weight: 6.6lbs
Material: Rubber and polyurethane
Reasons to buy
+
Eco-friendly materials
+
Superb grip
+
Well-cushioned
Reasons to avoid
-
Heavy design
-
Marks easily
-
Contains latex
We definitely found that the Sweaty Betty Super Grip Yoga Mat lives up to its name. The eco-friendly materials (rubber and polyurethane) are combined into a durable, but heavy mat with an impressively grippy surface.
We tried it out for yoga sessions, HIIT workouts, and slower practices, and felt supported throughout — although, the mat did pick up feet marks and dust, which is a common issue with rubber-based mats.
It is slightly more expensive than the Lululemon Reversible Mat, but its also 4mm thick, making it a more comfortable option if you find floor-based moves hard on your knees or other joints.
It does contain latex, and you'll notice a strong rubber smell when you first unroll the mat. Fortunately, this disappears quite quickly once aired out, but you can give it a quick wipe down with warm water and a cloth to speed up the process. [Reviewed by Maddy Biddulph]
---
The best large yoga mat
Specifications
Thickness: 4.7mm
Size: 71 x 24 inches
Weight: 4lbs
Material: Polyvinyl chloride (PVC)
Reasons to buy
+
Suitable for yoga practice and workouts
+
Three sizes — standard, long and wide, and extra long
+
12 color options
Reasons to avoid
-
Gets slippery during hot yoga or sweaty workout
-
Large standard size is impractical to take to studio classes
The Manduka PROlite mat is larger than many others — longer and wider — and available is a range of colors, from vivid orange and yellow, though to darker blues, greys, and blacks.
It's made from PVC, so it's a good option if you're allergic to rubber, and we liked the cushioned, padded feeling under our feet during our practice; it's easy to forget there's just 4.7mm of mat between you and the hard floor.
The mat has a closed-cell construction, making it fairly resistant to sweat, moisture, and dust, though it'll still need a regular clean. However, we found this was pretty quick, as all it needed was a quick wipe with a damp cloth after a class.
However, it doesn't come with a carry bag or straps, and because of its larger size, we found it wasn't very practical to take with us to studio classes, so this mat is best suited to home practice instead. [Reviewed by Mina Frost]
---
The best Lululemon yoga mat
Specifications
Thickness: 3mm
Size: 71 x 26 inches
Weight: 3.87lbs
Material: Natural rubber and polyurethane
Reasons to buy
+
Great grip
+
Durable design
Reasons to avoid
-
Collects visible dust and wear marks
-
Contains latex
The Lululemon Reversible Yoga Mat is considered one of the best yoga mats you can buy right now. It's not the cheapest option, but the mid-range price (sub-$80) is a welcome surprise, since the company's apparel is often on the pricer side.
As you'd expect from the name, the mat is reversible, with one side designed for sweaty sessions or hot yoga, while the flip side is well-suited to slower practices. Fortunately, there's also a antimicrobial layer sandwiched between the two sides to prevent bacteria building up from the moisture.
This mat is a staple at yoga studios around the world, and it was easy to see why; we found the polyurethane top side impressively grippy and durable for daily practice, even if it did sometimes retain scratches or movement marks.
When we flipped the mat over, it performed well during slower flows, like yin yoga, stretches, and meditations. Plus its harder to see marks on this side of the mat. However, the rubber smell is quite overpowering initially, so we aired it out for a day before our first use.
We tested the 5mm version of the Reversible mat, although that's no longer available. However, this 3mm edition is almost exactly the same, just a bit thinner, so you may prefer a thicker mat if you have sore joints. [Reviewed by Maddy Biddulph]
---
How we test the best yoga mats
Yoga mats in stores are often stored in boxes or wrapped in packaging, so it's hard to get a sense of what a mat is really like to use. That's why we test the yoga mats we include in this guide, so you know which is best for beginners and which is suited to travel.
We consider the types of materials — questioning whether its made from PVC or natural rubber and if its suitable for anyone with a latex allergy. Many yoga mat brands talk up their eco-friendly credentials, which is why we also pay attention to the type of packaging involved and if its readily recyclable.
The size and weight of the mat are also important, as you probably won't want to carry a large, heavy mat to your local studio, but may find an extra-wide mat is fine for at-home practice.
We use the mats for our own yoga practice, trialing them across a variety of styles, including Hatha, Yin, and Vinyasa. Plus we test them for other activities, like Pilates or high-intensity home workouts to see if they support a range of exercise styles.
How to choose the best yoga mat for you
Trying to nail full wheel when your mat is sliding from underneath your palms is not only frustrating but could also end in injury, so it's crucial to align your mat to your practice.
The main factor to consider is material. Polymer plastic is widely used because of its brilliant grip factor, and polyurethane is often added to the top layers of yoga mats for this very reason — a firm favorite amongst hot yoga lovers.
Natural tree rubber and PVC are also widely used in mats; rubber and PVC tend to be less environmentally friendly than cork, but are also more durable and less likely to be thrown away.
We spoke to Emma Henry, Director at Triyoga, for some top advice on finding and maintaining your yoga mat.
"There are so many things to think about," says Henry. "Like how ethical and eco-friendly the company is, the life expectancy of the mat, and whether the mat is for home practice or lugging around town.
"More general yoga mats are good for beginners and all practices, but if you know what style you like and what suits your practice best, then find a mat that is specifically designed to cater to that to get the most out of your mat," she recommends.
"I always look for a mat with good grip," Henry explains. "There is nothing worse than sliding around on your mat, especially if you like a dynamic practice. If you prefer a floor-based practice, where comfort and support are more important than grip, then a thick large mat like the Manduka PROlite yoga mat is perfect."
Emma Henry is an advanced Jivamukti yoga teacher and instructor at Triyoga. She is currently based at Love Supreme Projects, London, UK, where she teaches and is the yoga and events coordinator.
FAQs
What is the best thickness for a yoga mat?
Although many yoga mats look the same, apart from their unique colors or patterns, they will differ in thickness, and you'll want to consider this before buying your dream mat.
We spoke to Stephanie Newkirk, a NASM-certified coach with over ten years of experience in teaching yoga movement, and she advised us on what level of thickness is best for yoga practice. According to Newkirk, 4mm mats are the best thickness overall.
"Going thinner than 3mm can put your joints in a more compromised position, [where] there is less cushion between you and the floor," explains Newkirk.
"It's lighter to pick up, but if you're practicing yoga, Pilates, or working out... it's more protective for your joints. Hence why 3.5 to 4mm is definitely a great thickness."
Stephanie Newkirk is a NASM-certified coach with 10 years of experience teaching yoga. She is a trainer at the Fit Fierce Club on-demand studio with Sadine Nardini, a renowned fitness expert. Stephanie is also the founder of Metal Fitness, a music-focused personal training platform.
How to clean your yoga mat
"Ideally, you should wipe down your mat after every use," advises Emma Henry. "You can purchase specific yoga mat sprays or make your own by diluting antibacterial tea tree essential oil with water."
Henry also recommends learning how to clean your yoga mat with a mixture of bicarbonate of soda and water and using a soft flannel to get rid of any stubborn grime, oils, or odors.
"Try to avoid soaking your mat, as they are porous, and you risk breaking down the materials and shortening its lifespan," she says. "Always lay your mat out to fully dry before rolling it up so it will sit flat the next time you use it for your practice," she adds.
According to Henry, investing in a high-quality yoga mat will pay off down the line. "Roll your mat into its bag and store it somewhere relatively cool. Avoid leaving your mat out in direct sunlight and heat for long periods, as this can affect the flexibility and durability of the mat," she adds.
How often should you replace your yoga mat?
All yoga mats begin to show signs of wear and tear, even with regular cleaning. Rubber mats are prone to visible marks and dirt build up, and you can't remove scratches from PVC mats either.
But you can continue using your mat with some cosmetic damage, though it's time to replace your yoga mat if you start to find your practice harder because the non-slip surface has degraded or there are tears.
If you do hot yoga or enjoy a sweaty practice, your mat may begin to smell, and unless the mat has an antimicrobial layer, there's not much you can do to keep that in check without damaging the surface layer, impacting the grip.
Get the Fit&Well Newsletter
Start your week with achievable workout ideas, health tips and wellbeing advice in your inbox.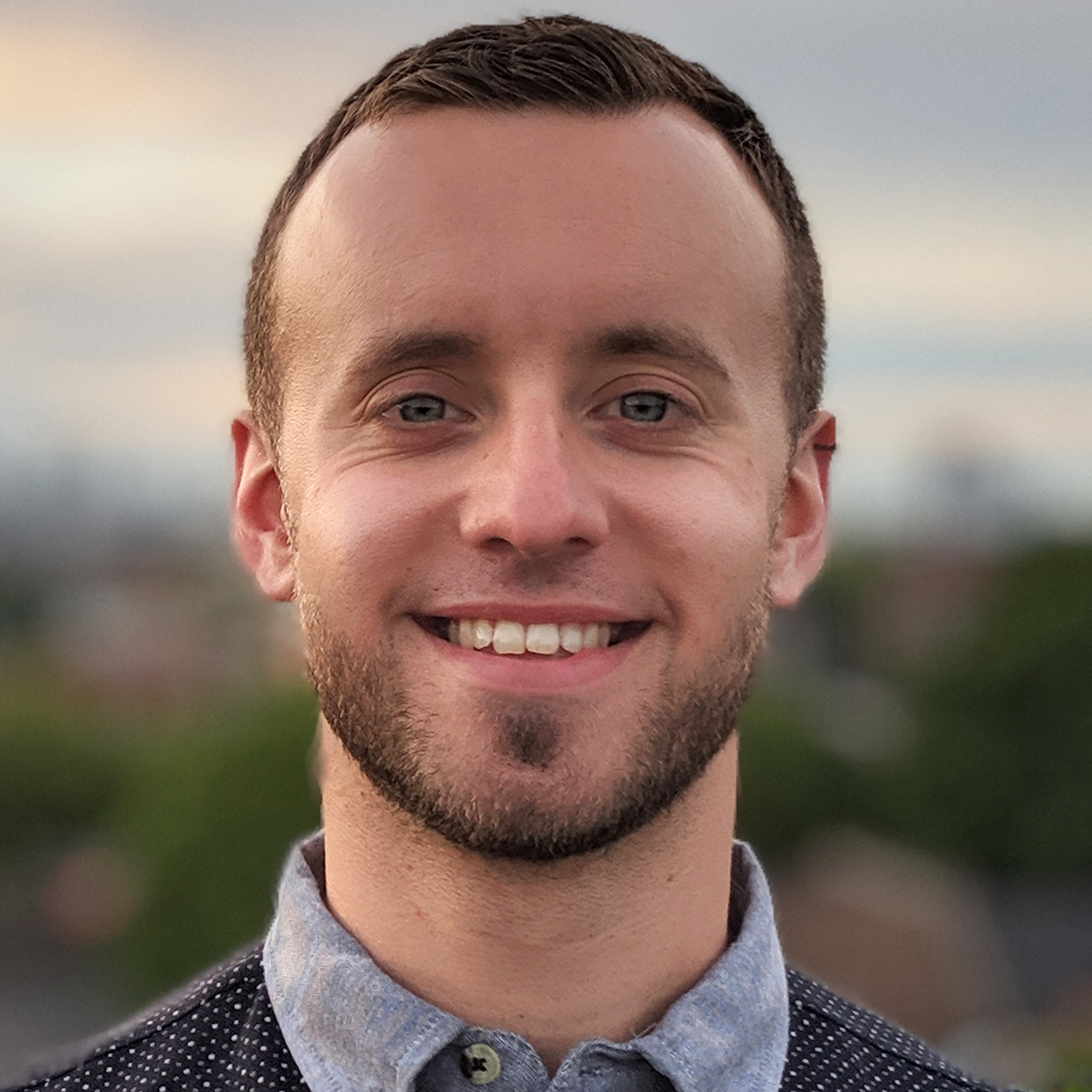 James is a London-based journalist and Fitness Editor at Fit&Well. He has over five years experience in fitness tech, including time spent as the Buyer's Guide Editor and Staff Writer at technology publication MakeUseOf. In 2014 he was diagnosed with a chronic health condition, which spurred his interest in health, fitness, and lifestyle management.
In the years since, he has become a devoted meditator, experimented with workout styles and exercises, and used various gadgets to monitor his health. In recent times, James has been absorbed by the intersection between mental health, fitness, sustainability, and environmentalism. When not concerning himself with health and technology, James can be found excitedly checking out each week's New Music Friday releases.
With contributions from