Build strength all over and boost your metabolism with these six dumbbell exercises
This 20-minute workout is great if you prefer to exercise at home
(Image credit: Getty Images)
Developing muscle and building strength doesn't have to be complicated. In fact, you don't even need to sign up for a gym membership. Keep a pair of dumbbells in your living room and you'll be able to strengthen muscles across your body from the comfort of your own home.
This simple dumbbell routine from personal trainer Elise Young works your entire body, building strength in your legs, arms, core and more. It will also get your heart rate up, so it's a fantastic all-rounder if you want to improve your strength and cardio fitness.
It's an interval style workout, which means you'll be moving for 45 seconds followed by 15 seconds of rest. Complete each exercise one after the other, then do the whole routine three or four times for a full session.
Watch Elise Young's dumbbell workout
The exercises in this workout can help you gradually build up your strength, as long as you're following a progressive overload principle. This means that each time you return to the workout, you'll need to make it slightly harder, either by increasing the weight you use or the the number of repetitions you do of each exercise.
To start, try this workout with weights that feel manageable to you. If you're getting through the 45 second work periods and feel like you could move for longer, or if you're moving very quickly through the movements with little effort, it's probably a good idea to increase the weights you're lifting in order to make progress.
Before you think about lifting heavier weights though, make sure you've perfected your form. Take a close look at Young's position in each of the exercises, including her range of movement during exercises like squats, where her hips drop below very low, and the press-ups as part of the renegade rows, noticing that her chest touches the floor.
For more form tips, take a look at our guides on how to squat and how to plank.
Need some guidance on what weights to buy? See our guide to the best adjustable dumbbells
Get the Fit&Well Newsletter
Start your week with achievable workout ideas, health tips and wellbeing advice in your inbox.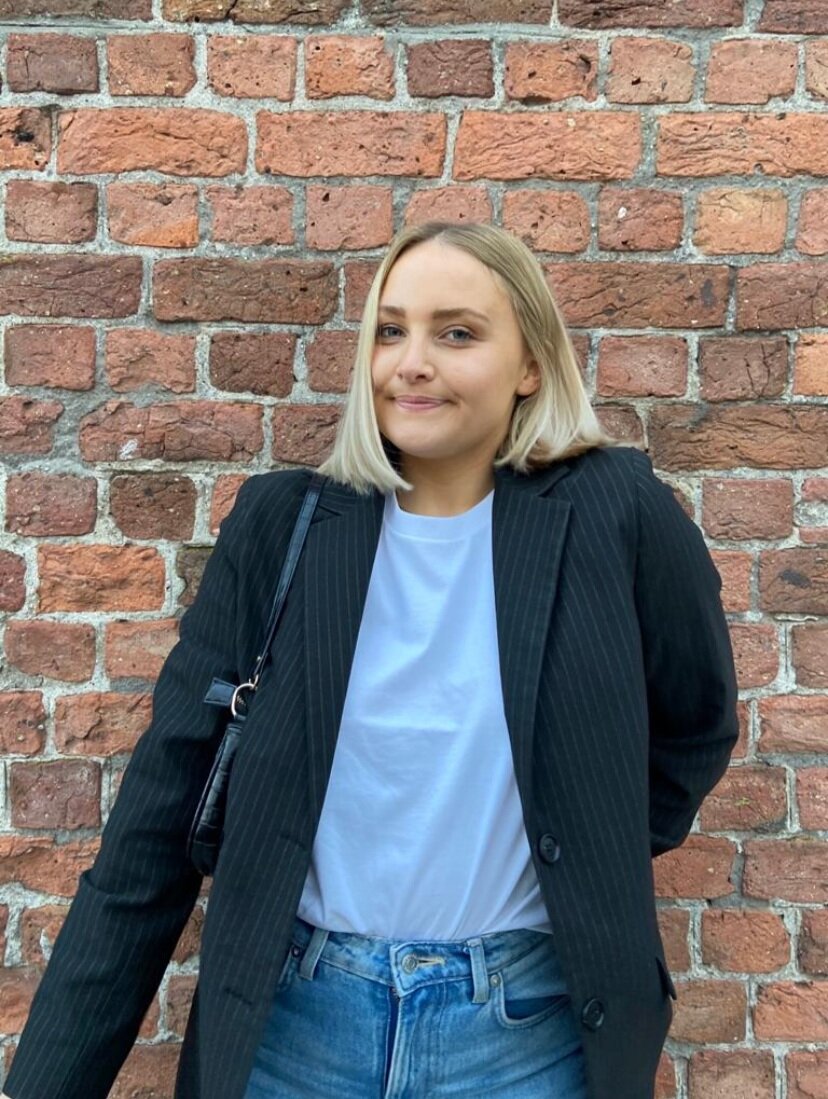 Alice Porter is a freelance journalist covering lifestyle topics including health, fitness and wellness. She is particularly interested in women's health, strength training and fitness trends and writes for publications including Stylist Magazine, Refinery29, The Independent and Glamour Magazine. Like many other people, Alice's personal interest in combining HIIT training with strength work quickly turned into a CrossFit obsession and she trains at a box in south London. When she's not throwing weights around or attempting handstand push-ups, you can probably find her on long walks in nature, buried in a book or hopping on a flight to just about anywhere it will take her.