Eating blueberries can improve your memory, here's how
If you want to protect your brain health as you age then including berries into your diet could help with this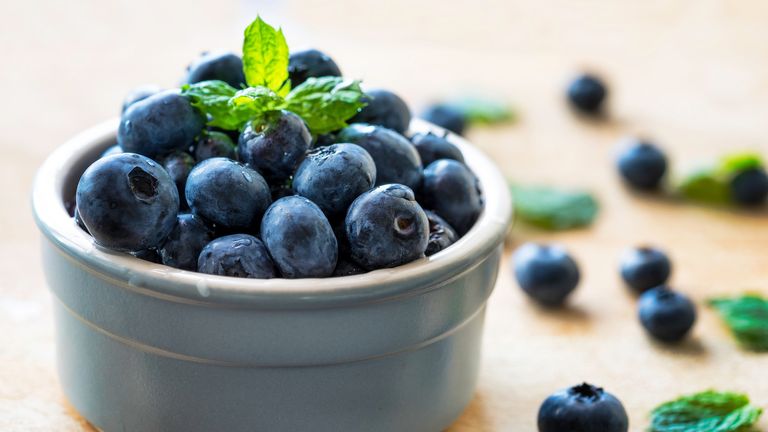 (Image credit: Getty)
By Jessica Downey published
While there isn't any 'reverse ageing' button for us to press, there are small things we can do to help slow down the process of ageing. Our brains are a good place to start since cognitive health is just as important as physical health when you get older.
Perhaps you already take daily supplements to support your body as you age such as the best vitamins for women over 50 or the best fish oil supplements. These can be beneficial for your health, providing more general support.
However, if you want to find ways to more specifically protect your cognitive health then research reveals that eating blueberries can help slow down rates of cognitive decline and improve memory.
Previous research has identified links between blueberries and the cognitive function amongst younger people. But this particular study published in the International Journal of Food Science and Nutrition found that the small berries can delay cognitive decline, improve memory, and overall performance for people of all ages.
The study reported that consuming the fruit as extracts, juices and whole berries (typically freeze-dried and powdered) in portion sizes equal to 1 cup of fresh blueberries witnessed people experience positive results.
Public Health Nutritionist and adviser to British Summer Fruits, Dr Emma Derbyshire commented: "Blueberries are full of polyphenols such as anthocyanins which have been linked to cognitive benefits," she added, "These are exciting findings and imply that berries have an important role to play in reinforcing cognitive wellbeing, both in school and as we age."
Dr Derbyshire also highlighted how easy it is to introduce blueberries into your diet if you don't already. She recommends poring a handful over your cereal or oats, blending them into a super-berry smoothie or just eating as they are (they make a nice midday snack alongside a portion of almonds).
If you are looking to implement more small changes into your diet for better health as you age then you should consider buying a best health grill.
This healthy cooking appliance will help you cook in a way that reduces your fat intake, lowering your cholesterol levels.
Jessica is Staff Writer at Fit&Well. Her career in journalism began in local news and she holds a Masters in journalism. Jessica has previously written for Runners World, penning news and features on fitness, sportswear and nutrition. She is a keen runner and is currently sweating her way through a 10k training plan. Jessica also enjoys building on her strength in the gym and is a believer in health and wellness beginning in the kitchen - which she loves sharing with others on her healthy living-inspired Instagram account, @jessrunshere. Despite her love for nutritious cooking, she stands by the saying 'everything in moderation' and is eagerly conquering the London food and drink scene!