Four moves and 20 minutes is all you need to boost your metabolism and build stronger legs
Work your core, improve your balance, and boost your stability with this short high-intensity routine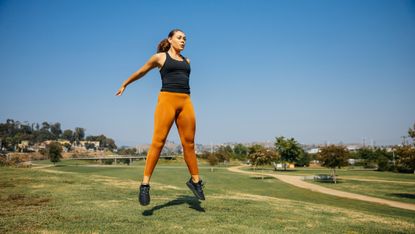 (Image credit: Getty)
Get the Fit&Well Newsletter
Start your week with achievable workout ideas, health tips and wellbeing advice in your inbox.
Thank you for signing up to Fit And Well. You will receive a verification email shortly.
There was a problem. Please refresh the page and try again.
Weights can be a great way to work your muscles, but one of the best ways to build strength and boost your metabolism is by using the power of your own body weight.
And they're no less effective, as they can boost your balance and stability, and strengthen your core, even without dumbbells or kettlebells. Since you don't need equipment, you can do them from anywhere, too; the gym, home, or even your local park.
This workout from Stef Williams, personal trainer and founder of the fitness app WeGLOW, is the perfect example of how simple but effective high-intensity workouts can be. Williams uses high-intensity interval training (HIIT) to help you get fit and strong quickly.
With just four exercises and 20 minutes, you'll build strength all over, while getting a sweat on too. Williams does recommend using a skipping rope for one exercise and skipping will help you improve coordination and core strength, if you have a rope.
But, you can just as well swap it out with running on the spot, or even jumping on the spot without a skipping rope. For the rest of the exercises, you can practice your technique with Williams' demonstrations before starting.
Watch Stef Williams' four-move HIIT workout
This workout requires both power and precision, so think about putting all of your energy into each move and trying to maintain the movement quality, even as your body becomes fatigued.
Ensure you're reaching full depth during the lunges and squats. Try to touch your knee as close to the floor as you can during the jumping lunges and let your hips drop below parallel when squatting.
Make sure you engage your core muscle during the entire workout by tucking in your ribcage and squeezing your abdominal muscles. Your back shouldn't be arched and your pelvis should be tucked in when your core is engaged.
Your heart rate will rise during this session and you'll probably be feeling pretty sweaty by the end of it, so take the time to cool down. This 10-minute yoga routine is great for stretching out tight muscles and easing any tension.
Recovery tools like foam rollers will also help you wind down after a workout, and reduce the impact of DOMS (delayed-onset muscle soreness). Take a look at our guide to the best foam rollers if you want to aid your recovery at home.
Get the Fit&Well Newsletter
Start your week with achievable workout ideas, health tips and wellbeing advice in your inbox.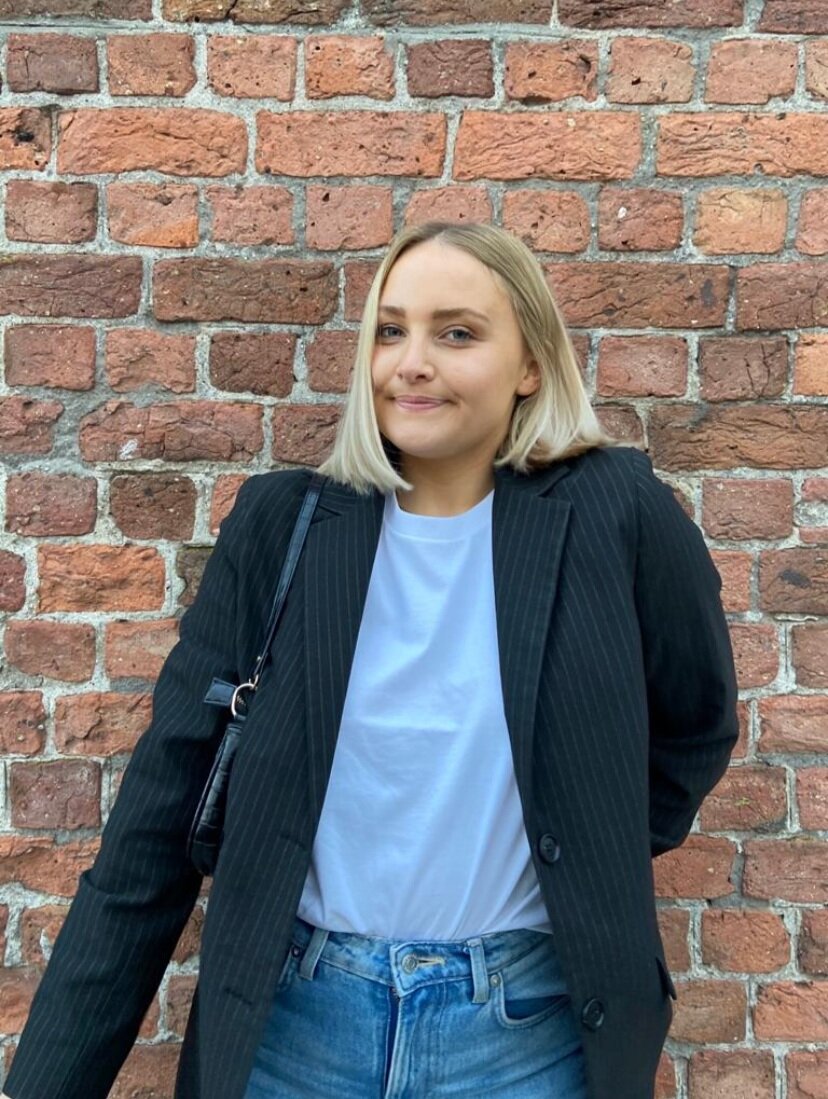 Alice Porter is a freelance journalist covering lifestyle topics including health, fitness and wellness. She is particularly interested in women's health, strength training and fitness trends and writes for publications including Stylist Magazine, Refinery29, The Independent and Glamour Magazine. Like many other people, Alice's personal interest in combining HIIT training with strength work quickly turned into a CrossFit obsession and she trains at a box in south London. When she's not throwing weights around or attempting handstand push-ups, you can probably find her on long walks in nature, buried in a book or hopping on a flight to just about anywhere it will take her.