I tried these five arm exercises and discovered muscles I had forgotten existed
Some clever chest raise variations helped me identify my weak points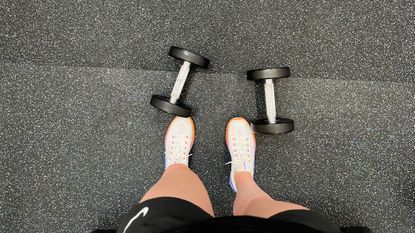 (Image credit: Future)
Get the Fit&Well Newsletter
Start your week with achievable workout ideas, health tips and wellbeing advice in your inbox.
Thank you for signing up to Fit And Well. You will receive a verification email shortly.
There was a problem. Please refresh the page and try again.
I'm on a mission to strengthen my upper body. I want a stronger core and more powerful arms, so I have to stop skimping on crunches and bicep curls.
In an attempt to make my upper-body workouts more interesting, I try and find a new routine to follow each week. That's how I came across this arms workout from Hayley Madigan, a fitness trainer with a degree in Sports and Exercise Science BSc (Hons).
I liked this routine's range of movements and clever variations on standard exercises—and I found that it actually helped me identify weak spots in my body. You can follow the workout in the video below, or scroll down for my full verdict.
How to do Hayley Madigan's arm strengthening workout
There are only five moves in this routine, each of which you'll need to do for a set number of repetitions, as outlined in the Instagram post. If you want to turn these five moves into a comprehensive upper-body workout, try doing them for three to four rounds, with 15 seconds of rest between each movement and 30 seconds of rest between each set.
All you'll need for this session is a set of dumbbells. We'd recommend using adjustable dumbbells or having a range of weights available, as you might need to lighten your load on some of the more challenging moves. If you're looking for a new set of weights, you can see our top recommendations in our round-up of the best adjustable dumbbells.
What I thought of the workout
I really liked the variety of movements included in this workout. I'm not a hater of overhead presses and bicep curls, but it's nice to try new movements that challenge different muscles. I particularly enjoyed the diagonal outward press, a demanding but satisfying movement that I also felt in my core muscle.
I did however find the reverse grip chest focus frontal raises almost too challenging. The strain I felt in my triceps revealed a definite weakness, so I quickly dropped down to a lighter weight. I took similar action with the "around the world" movement, one I've never been particularly fond of.
Despite it's challenging points, I would definitely do this workout again. I actually enjoy finding a workout that I struggle with — it helps me identify weak points that I need to work on.
This workout is also great for time efficiency, as it only has five movements. So, if you want to try some short, intense exercise snacking, I'd recommend this arm session.
Get the Fit&Well Newsletter
Start your week with achievable workout ideas, health tips and wellbeing advice in your inbox.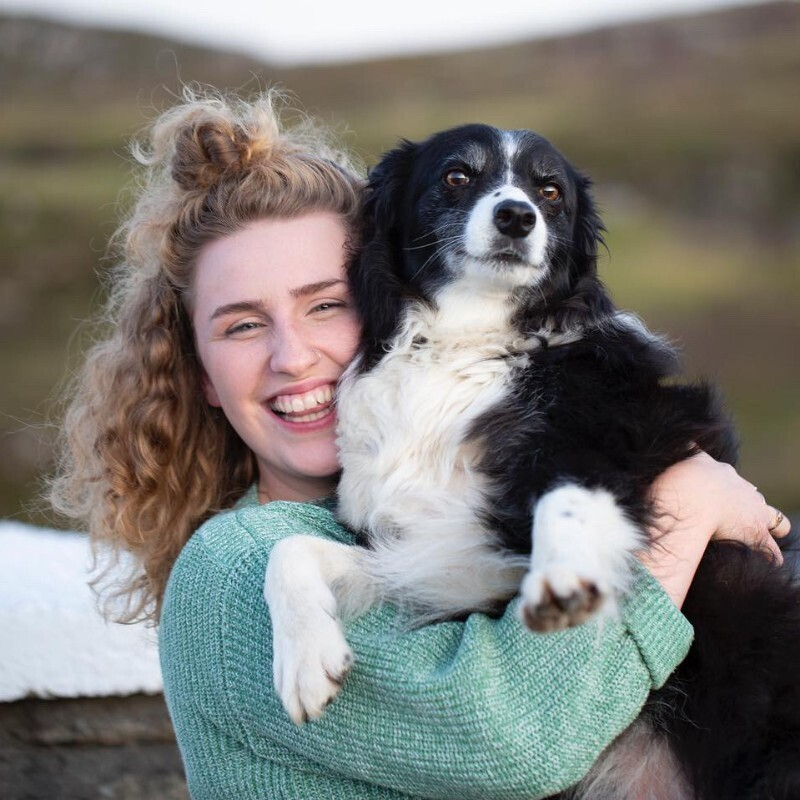 Lois Mackenzie is a Fitness Writer for Fit&Well and its sister site Coach, covering strength training workouts with weights, accessible ways to stay active at home, and training routines for runners. She joined the team from Newsquest Media Group, where she was a senior sports, trends, and lifestyle reporter. She is a dedicated runner, having just completed her first marathon, and an advocate for spending time outdoors, whether on a walk, taking a long run, or swimming in the sea.
Lois holds a Master's degree in Digital Journalism, and has written for Good Health, Wellbeing & The Great Outdoors, Metro.co.uk, and Newsquest Media Group, where her reporting was published in over 200 local newspapers.