It only takes four moves, two dumbbells and 16 minutes to strengthen your entire body
Struggle with floor-based exercises? Try using this standing workout to build strength and muscle all over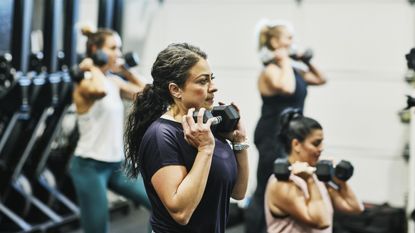 (Image credit: Getty Images/Thomas Barwick)
Get the Fit&Well Newsletter
Start your week with achievable workout ideas, health tips and wellbeing advice in your inbox.
Thank you for signing up to Fit And Well. You will receive a verification email shortly.
There was a problem. Please refresh the page and try again.
Switching exercises every few seconds during circuit workouts can be a struggle, particularly if you have limited mobility. Fortunately, there are other ways to get your body moving.
Standing workouts are a more accessible way to train, exclusively using exercises that can be performed while you're on your feet. They typically feature a range of weighted moves and they're a great option if you struggle to get up and down from the floor.
This dumbbell exercise routine, from fitness trainer duo Mr and Mrs Muscle, is a low-impact, standing sequence, so both your sore joints and downstairs neighbours will thank you. You only need a pair of weights to complete the workout and it takes just 16 minutes.
If you're new to exercise and haven't got any weights, we'd recommend investing in a pair of the best adjustable dumbbells. These clever bits of kit allow you to adjust the load on your individual dumbbells, so you can find the best weight for you and adjust it for different exercises.
Watch Mr and Mrs Muscle's standing workout
To do this workout, perform the four moves in turn for 45 seconds, resting for 15 seconds between exercises. Repeat this sequence for four rounds in total to reach the finish line.
On Instagram, trainer Vivienne Addo (one half of Mr and Mrs Muscle) shared some sage words for anyone preparing to tackle this routine: "Take it at a pace that suits you, really focus on the movement and have fun."
Another top tip from us would be to make sure you choose the right dumbbells for the workout.
If you're unsure what dumbbell weight you should use, our useful feature can help you make the right selection. However, as a rule of thumb, aim for a weight that challenges you enough to get a good workout, but isn't so heavy that your form suffers or you're unable to complete the full 45 seconds of work.
Get the Fit&Well Newsletter
Start your week with achievable workout ideas, health tips and wellbeing advice in your inbox.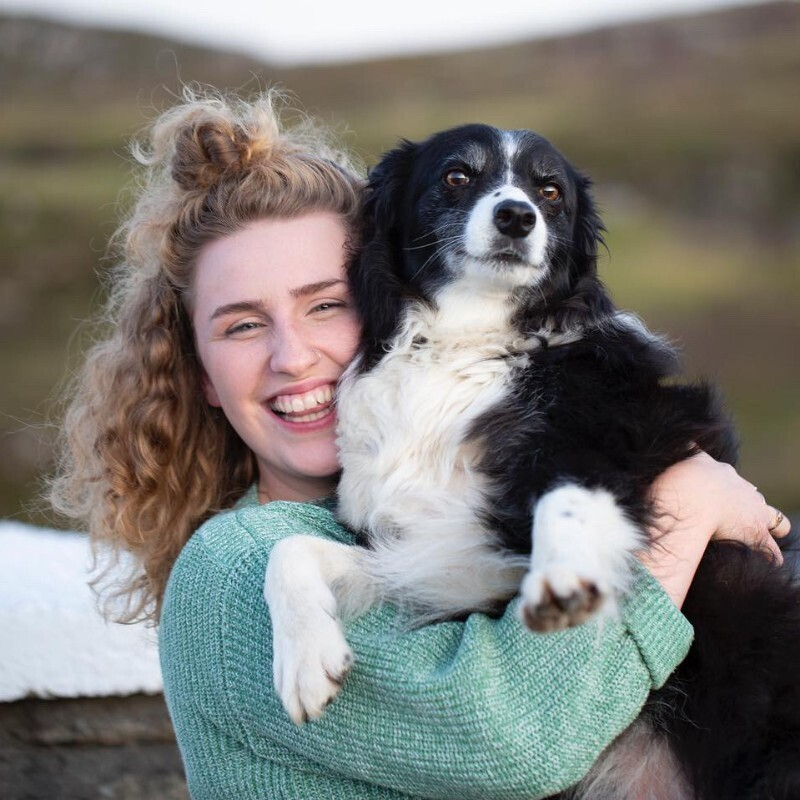 Lois Mackenzie is a Fitness Writer for Fit&Well and its sister site Coach, covering strength training workouts with weights, accessible ways to stay active at home, and training routines for runners. She joined the team from Newsquest Media Group, where she was a senior sports, trends, and lifestyle reporter. She is a dedicated runner, having just completed her first marathon, and an advocate for spending time outdoors, whether on a walk, taking a long run, or swimming in the sea.
Lois holds a Master's degree in Digital Journalism, and has written for Good Health, Wellbeing & The Great Outdoors, Metro.co.uk, and Newsquest Media Group, where her reporting was published in over 200 local newspapers.