Lewis Hamilton's father launches rowing machine designed 'just like the real thing'
Anthony Hamilton has just launched the "FloatRower" rowing machine brand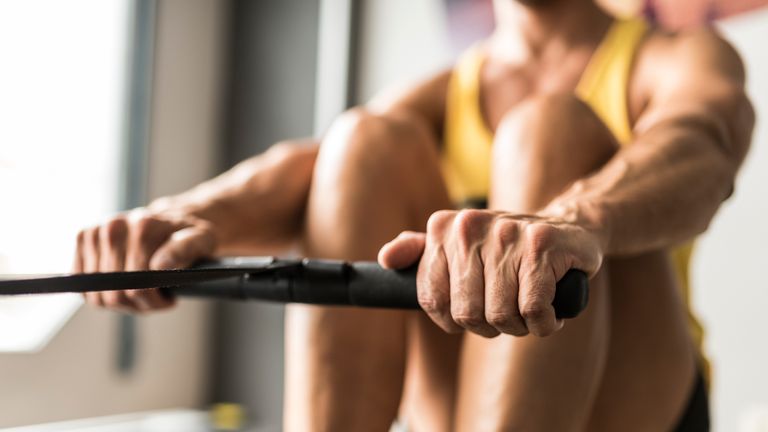 (Image credit: Getty)
By Jessica Downey published
While his son Lewis Hamilton spends his time on the Formula 1 track, Anthony Hamilton has been channelling his own active gene into launching a new rowing machine model. It has been designed to feel like you are actually on the water and for both gym and home use.
The machine is being marketed as the first rowing machine to simulate the experience of rowing on water. However, Hamilton's design isn't the first attempt to make equipment that simulates rowing.
Some of the best rowing machines on the market right now are built with tanks of water or rotary paddles which react to the force you apply to them. If you want to check out what other rowing machine options are out there and find one for a bargain price check out our Black Friday rowing machine deals. One thing that perhaps does set Hamilton's FloatRower rowing machine apart from other models is the additional suspension technology included in this rower.
Hamilton spoke to news outlet Fit Tech Global and said he wanted to create a rowing machine that felt more like the actual sport of rowing. He had grown tired of the lack of engagement on the 'back and forth' motion of the more traditional rowers.
He explained, "I wanted a rowing workout experience where I could feel as though my efforts were better rewarded. This is where the idea for the FloatRower came from.
"I decided that if it is called a rowing machine then it should act and feel like rowing, so the float, roll and dual resistance concept was born."
Watch the FloatRower in action here:
The machine has been designed to offer a resistance training workout, which will mimic the feeling and movement of rowing a boat on the water. The rower is set on a spring-loaded suspension monorail and features a dual resistance pull system operated by two separate handles - this is to emulate the experience of rowing with two oars.
In order to increase that feeling of reward that Hamilton mentions above, the rower is technically advanced to give you performance feedback as you use the machine.
Rowing machines are such a popular piece of equipment because they can work out multiple muscles all at once. In fact Sarah Craske, owner of F45 Cambridge Stationa group-based high intensity workout class, told us, "The rowing machine uses roughly 86% of your body's muscles."
Nonetheless you can still target various areas of the body without forking out on a top of the range rowing machine - we imagine the FloatRower will be quite a substantial purchase if and when it does hit the market.
Take dumbbells for example, they are a versatile and much smaller piece of equipment that you will find stacked in most gyms and you can buy your own set to use at home (purchasing a best adjustable dumbbell is a real space-saver and has multiple weights in one).
The dumbbell can be used to perform alternative exercises to the row, such as a dumbbell reverse flye (this works the back and builds on your rear delts) or a plank to alternating dumbbell row (this can isolate your hips and core, as well as the back).
Jessica is Staff Writer at Fit&Well. Her career in journalism began in local news and she holds a Masters in journalism. Jessica has previously written for Runners World, penning news and features on fitness, sportswear and nutrition. She is a keen runner and is currently sweating her way through a 10k training plan. Jessica also enjoys building on her strength in the gym and is a believer in health and wellness beginning in the kitchen - which she loves sharing with others on her healthy living-inspired Instagram account, @jessrunshere. Despite her love for nutritious cooking, she stands by the saying 'everything in moderation' and is eagerly conquering the London food and drink scene!