Best rowing machines for home to upgrade your workouts
The best rowing machines you can buy to get a total body workout done at home including foldable and water rowers
Included in this guide:
1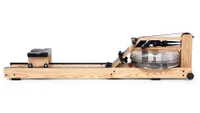 WaterRower
Natural Rowing Machine
2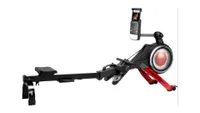 ProForm
750R
3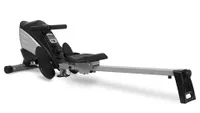 JLL
R200
4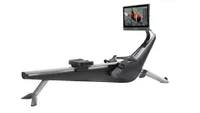 Hydrow
Connected Rower
5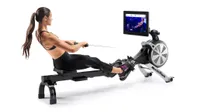 NordicTrack
RW900
6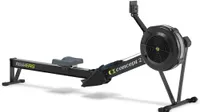 Concept2
Model D
7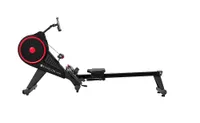 Echelon
Smart Rower
8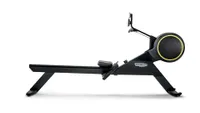 JTX
Freedom Air Rowing Machine
9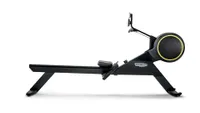 Technogym
Skillrow
10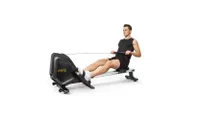 UREVO
Foldable Rowing Machine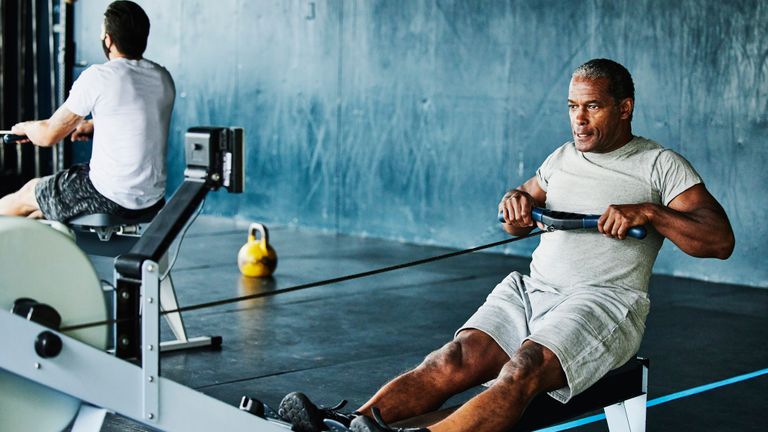 (Image credit: Getty Images)
By Chris Smith published
The best rowing machines are perfect if you like a no-fuss workout that is low impact but guarantees to tone and strengthen your whole body. Why pay a monthly gym membership when this cardio machine will help you burn fat and work multiple muscle groups at once?
With other popular cardio machines out there like some of the best exercise bikes, you might be questioning why you should opt for one of the top rowing machines instead. They are both essential pieces of equipment for home-gyms except a bike will only work your leg muscles whereas a rower targets your arms, legs, back, and core. This means you don't necessarily need to splash out on additional equipment to work out other areas of your body. Plus, some of the best home rowing machines are foldable, this is a real bonus if you are tight on space.
With such an array of rowers out there it can be hard to decide on what one will suit your home and your personal fitness goals best. The models will vary and so will the functions and services they offer. Perhaps you want a water-designed rower, or maybe you want one you can easily store away, or you might be set on buying one that provides workout programs on demand. Whatever your requirements are, keep reading our roundup of the best home rowing machines to find out more and hopefully find the right match for you.

The best rowing machines in stock right now
sub-category
Brand
Colour
Condition
Price
Sort By
The best rowing machines you can buy right now
1. WaterRower Natural Rowing Machine
The best rowing machine for most people
Specifications
Resistance: Water
Folding: No
Digital display: S4 power monitor
Heart rate: No
Reasons to buy
+Stunning design +Natural feel+Easy storage
Reasons to avoid
-Basic computer
Rowing machines are generally ugly beasts, so it's little wonder these space hogs are hidden away in the garage or space room. Contrarily, the WaterRower would have pride of place in most modern living rooms. This gorgeous fitness machine cum piece of art is available in sustainably-sourced ash and honey oak and gets its resistance from a transparent drum full of water nestled neatly beneath the footrests. The sound and feel are so authentic you could close your eyes and envision being out on the water.
Beyond the sloshing, the WaterRower Natural runs extremely quietly, so score one more for that wooden construction. The minimalistic package does sacrifice some performance data for those looking to deep dive into stats. The S4 performance computer is one of the more limited options out there, though it will give you stroke rate, speed, distance, and time in units of your choosing.
Another plus point with the WaterRower is that it can be stored fairly unobtrusively by hanging on the wall, although you may prefer to leave its sustainable ash form on display anyway.
2. ProForm 750R
The best fold-away rowing machine
Specifications
Resistance: Magnetic
Folding: Yes
Digital display: 5-inch high-contrast display
Heart rate: No
Reasons to buy
+Solid build +Good value for money +Fold-away design
Reasons to avoid
-Some users find the seat uncomfortable after regular use -Added fees for app membership
The ProForm 750R rowing machine is a fantastic option if you need to save space when you're done working out, as this model is foldable. A high contrast display helps you monitor your performance as you row and there are 20 programmed workouts to get you breaking a sweat on this machine.

Row to match your ability with 24 different resistance levels and benefit from app compatibility as this machine can connect to your phone where, with an additional membership, you can stream workouts and a virtual personal trainer can automatically adjust your machine to get the most from your workouts.
While this rower will be great if you just want to get on and, well, row, to make the most of tailored workout programs, you will need to sign up to the associated iFit membership app, although a 30-day trial is included when you buy the machine.
3. JLL R200
The best budget rowing machine
Specifications
Resistance: Magnetic
Folding: Yes
Digital display: LCD monitor
Heart rate: No
Reasons to buy
+Great value +Quiet operation
Reasons to avoid
-Basic functionality
Some cheaper rowing machines can be decidedly iffy, but we love the JLL R200's approach to no-frills rowing experience. This belt-driven machine offers a quiet workout, a smooth ride and provides ten levels of adjustable magnetic resistance. Offering a reliable, study construction despite its low price-point, a basic LCD display bringing key stats (total strokes, calories, distance, time, etc.) into your eyeline and a foldable design that simplifies upright storage.
There's nothing in the way of heart-rate tracking or clever hybrid resistance systems here, and it's definitely not an aesthetically pleasing design. However, if you're looking to just plonk down and burn some calories 3-4 times a week, you could do a lot worse than the R200. It offers solid and versatile performance without laying down a mortgage-size payment.
4. Hydrow Connected Rower
The best rowing machine for design
Specifications
Resistance: Electromagnetic
Folding: No (but upright storage possible)
Digital display: 22-inch screen with front-facing speakers
Heart rate: Yes, with additional chest strap
Reasons to buy
+Gorgeous industrial design +Patented drag tech for water-like feel+Gorgeous 22-inch screen
Reasons to avoid
-Expensive and classes cost extra
In a world where the Waterrower already exists, you have to work hard to stand out with industrial design. Hydrow achieves that with an elegant machine, reimagined from the ground up. Unlike the Waterrow, there's no actual water, but Hydrow achieves that thanks to a new computer-controlled electromagnetic drag mechanism that replicates the feeling of being out there. The 22-inch display with front-facing speakers will allow you to compete in live and on demand workouts. The display is so nice, we're wondering if Hydrow will stick Netflix on there? Might increase the motivation to get rowing. It doesn't fold like some of our selections, but it can be stored in an upright position if space is at a premium.
The best foldable rowing machine - great if floorspace is limited
Specifications
Resistance: Air and magnetic hybrid system
Folding: Yes
Digital display: 22-inch HD touchscreen monitor
Heart rate: No
Reasons to buy
+Fold up and wheel away +Varied pre-set workouts and live classes
Reasons to avoid
-Quite expensive, but cheaper variants available
Rowing machines can require a lot of floorspace, so one that folds to 1/3 of the length and is easily rolled into storage in the shed will be an attractive option for many indoor rowers. The technological cleverness doesn't end there, as the NordicTrack RW900 uses a hybrid resistance system utilizing both air and magnetic, with 26 resistance levels in total. This means both power and cardio-based workouts are catered for and difficulty levels are easy to adjust mid-session, with the added bonus of a quieter ride.
The performance computer includes over 20 built-in workout programs and has a large 22-inch touchscreen monitor for Peloton-style workout classes from iFit, while tackling real-world locations like the River Thames. Stats-wise, it'll track your 500m split time, calories burned, total strokes/per minute, distance and time, power, and plenty more.
There are also speakers and an input for your phone also, so you can get your power playlist on when rowing 'gently down the stream' isn't on the agenda. If you want a more affordable option, the RM200 is around half the price, but has a simpler (yet still awesome) rowing computer.
6. Concept2 Model D
The best rowing machine for durability
Specifications
Resistance: Air
Folding: No
Digital display: Yes
Heart rate: Yes, additional chest strap required
Reasons to buy
+Durable stainless steel design+Supports heart rate monitor chest straps+Workouts sync to the Concept2 ErgData smartphone app
Reasons to avoid
-Needs dismantling for storage-Air resistance flywheels can be noisy
The Concept2 Model D is one of the most popular rowing machines and the favored choice for fitness centers worldwide, thanks to its durable stainless steel design. It uses an air-resistance flywheel with 10 levels of resistance to power your workouts.
This rowing machine comes with the latest Concept2 monitor, known as PM5. This tracks your workout more reliably than earlier models and equips the Model D with Bluetooth and ANT+ so you can connect a heart rate monitor to the machine.
It's not quite foldable but can be separated into two pieces for more convenient storage. If you find that the Model D seat is too low, Concept2 also offers the Model E, a rowing machine with a higher seat but similar features.
7. Echelon Smart Rower
The best smart rowing machine
Specifications
Resistance: Electronic
Folding: No
Digital display: No, tablet or smartphone required
Heart rate: Yes, with additional Echelon chest strap
Reasons to buy
+Live and on-demand virtual workouts with Echelon Unite+High-quality build+32 levels of resistance
Reasons to avoid
-Membership required-Needs a tablet or smartphone as no built-in display-Expensive

If you find workout classes the most enjoyable, motivational way to work out, the Echelon Smart Rower is an ideal choice. The rowing machine has 32 electronic resistance levels adjustable on the handlebar controls, but the digital experience is where it excels.
Echelon is best-known for its connected Peloton alternative, the Echelon Bike. Like its competitor, the focus is on the virtual workouts that come as part of the Echelon Unite membership.
For $39.99 a month, you get access to 35 live classes daily and a library of on-demand routines. The membership supports up to five profiles so that you can share the subscription with others in your household too.
Although it's a high-quality machine, it is designed around the Echelon Unite service. On the arm where most rowing machines have a monitor, there's a device holder for you to put your smartphone or tablet.
To access the virtual classes, you'll need the Echelon smartphone app, which also supports the company's other equipment. Your workout data syncs to the app via the Smart Rower's built-in Bluetooth connection.
8. JTX Freedom Air Rowing Machine
The best mid-price rowing machine
Specifications
Resistance: Air and electro-magnetic
Folding: Yes
Digital display: 3-inch LCD display
Heart rate: Yes
Reasons to buy
+Heart-rate training programmes +Solid construction +Great value
Reasons to avoid
-Advanced rowers may need more resistance
Renowned for its solid construction, this machine aims to bring the durability of a hard-wearing, weight-bearing gym machine used dozens of times a day into the home setting – and at a really agreeable price point.
The JTX Freedom Air uses a combination of air and electromagnetic resistance with 16 easily-configured levels for a range of cardio and strength workouts. There's also a bundled-in heart-rate chest strap from Polar – the industry gold standard – which syncs wirelessly to the Freedom Air for interval and target heart-rate training. Programs are selected from the excellent built-in rowing computer, which has a bright, if rather small, backlit display and access to all of the key stats like pace, distance, stroke rate, heart-rate, and power, as well as the peaks and valleys of your interval workout.
Adding to the array of selling points is the padded seat and folding mechanism that enables easy storage.
9. Technogym Skillrow
The best premium rowing machine
Specifications
Resistance: MultiDrive air
Folding: Yes
Digital display: 7-inch LCD display plus smartphone grip for Skillrow app
Heart rate: Yes
Reasons to buy
+Unrivalled connectivity and data +Easily-adjustable resistance+Gives a really full-on workout
Reasons to avoid
-Could be considered overkill for some
TechnoGym, as its name would suggest, has pioneered a pro athlete-level approach to quantified training and data connectivity, which has made its way to mainstream gyms and now into homes.
The Skillrow machine features a highly capable rowing computer for real-time data, but the addition of the Skillrow app enables you to compete against fellow rowers and benefit from split times at key distance markers, with a virtual cox driving you onward. The app also features virtual training sessions to strength different areas (like power, speed and tone), performance tracking and heart-rate monitoring (with a connected device).
Beyond the connected tech, it's an incredible machine developed by Olympians over six years. Key selling points are the twist-dial mechanism that enables an easy switch between power and cardio training, and the advanced MultiDrive resistance tech, which lets you really take things to the next level. If you're looking for a gentle splash along – or a cheap option – this might not be for you, but serious oar jockeys will love it
10. UREVO Foldable Rowing Machine
The best budget foldable rowing machine
Specifications
Resistance: Magnetic
Folding: Yes
Digital display: Yes
Heart rate: No
Reasons to buy
+Foldable design+Affordable price+Combines rowing machine and strength training workouts
Reasons to avoid
-Integrated monitor isn't adjustable-No support for heart rate monitors-Made of aluminum rather than steel
If you're after affordable, compact workout equipment, it's worth checking out the UREVO Foldable Rowing Machine. It comes with eight levels of magnetic resistance for noise-free exercise, cushioned handlebars, and an integrated LCD workout monitor.
You can see your workout duration, stroke count, distance covered, and calories burned at a glance. The handlebars are angled, so you can use them for seated rowing or strength training exercises like tricep extensions or curls while standing.
As this is a budget-friendly foldable rowing machine, it's made of aluminum rather than steel, like some of the premium options. But, for most people, this shouldn't be an issue. It's incredible value, offering a full-body workout and a space-saving design.
How to choose the best rowing machine for you
Resistance type, price, storage options, and connectivity are among the factors to consider when buying a rowing machine. The price points vary hugely from the most basic air-based resistance to luxurious water-based rowers that can run into the thousands. Some of the best indoor rowing machines offer heart rate tracking and connectivity with smartphone applications too. If you're in a tight space, you'll be seeking a machine that folds without dominating floor space when not in use.
Here are some of those considerations in more detail.
Resistance
Resistance refers to the force you'll be pulling against when performing strokes. Generally, there are three types on offer. The most common machines offer air-based resistance, which can be on the noisier side. Magnetic-based resistance is quieter, while hybrid machines commonly offer access to a wider range of workouts. For the most realistic workout, some machines use actual drums of water, replicating the feeling of dragging oars through the water.
The WaterRower Natural is our current pick for the best rowing machine, which is also one of our top picks for the best exercise machines to lose weight. It's the only machine you could use as a design feature in your living room, thanks to the premium wooden construction and beautiful design. It also offers the advantage of a truly natural feel thanks to the built-in water drum.
Price
We're not boxing you in here, folks. You can spend as little as $250 / £200 on an effective barebones indoor rowing machine that'll provide a tremendous workout for beginners, but would provide an unsatisfying experience for those with Redgrave and Pinsent-level rowing goals. There's a sweet spot in between, depending on the build quality and, integrated smart tech and resistance types, but you can drop up to $4,000 / £3,000 on the TechnoGym Skillrow, designed by Olympic-level athletes.
Folding
From what we've observed previously in gyms, many rowing machine injuries arise from people tripping over the machine (although we can't say that's a statistically-proved fact!). So be on the lookout for a machine that folds, or can at least be stood up effectively. If you're in an apartment setting this can save vital floor space, too.
Smart tech
When working towards goals, it helps to have quantifiable data. The time, the speed, the number of strokes, the power exerted in those strokes, the number of strokes per minute, your top heart rate… need we go on? The quality of options provided by the built in rowing computer should play a big role in your eventual purchase decision. Some of the higher-end indoor rowing machines enable a heart-rate monitor to be connected for interval training, while others enable virtual racing against real people to stoke those competitive fires through smartphone connectivity.
Chris is a freelance contributor to Fit & Well. He's from Shropshire, England originally, but currently lives in the United States near Miami, FL. Chris has written about health and fitness technology for a decade, including as an in-depth feature writer and product reviewer for Wareable.com, tackling emerging wearable tech trends in the sports and fitness industries. When not on the beat for Fit & Well, Chris writes about technology for Trusted Reviews and WIRED, sports for The Guardian and just about everything else for Shortlist, Pellicle, Digital Spy and a selection of other publications. He also pens books on technology use for Flametree Publishing.
Chris stays fit through hot yoga (studio not always necessary in the Florida humidity) and hopes to complete teacher training in 2021. He enjoys cycling, tennis, running and, ever-more-infrequently, playing football (or soccer, to his American friends). Those old injuries he 'ran off' as a teenager have finally caught up.