Looking for a healthy, filling snack? Prunes could reduce hunger, aiding weight loss
Researchers have found that prunes could be an effective snack for managing weight loss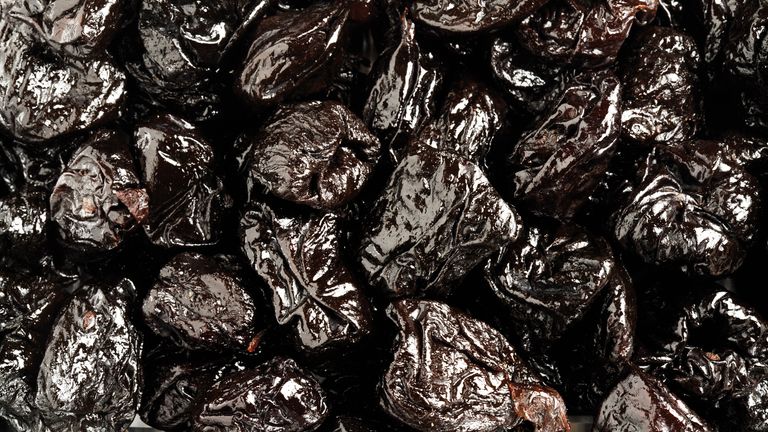 (Image credit: Getty)
By Jessica Downey published
If you are looking to lose weight don't believe you must cut out snacking altogether. This makes things harder than it has to be and doesn't lend itself to building a sustainable diet. However, finding healthy and fulfilling snacks will be helpful.
Many cookbooks with a more health-conscious theme such as some of the best vegan cookbooks are a good way to read up on how to eat healthily while making the experience of eating enjoyable.
A recent study carried out by researchers at the University of Liverpool, England has found that snacking on prunes may help to better manage appetite and lower overall calorie intake. These are two key factors for aiding weight loss.
The study took part over two phases. For the first part, the researchers looked at participants consuming a snack of either prunes, raisins, or jelly-bean like candy (all containing the same volume of calories) and afterward compared their levels of appetite, satiety, and calorie consumption.
The results revealed that the participants who snacked on prunes ate fewer calories at meal times. In addition to this, they reported having lower hunger levels, a greater feeling of satiety and overall better control over how much food they ate during meals.
Meanwhile, the latter part of the study focussed on weight loss. Dividing the participants into two, each group followed a 12-week weight loss program with one group eating prunes as their snack and the other group instead were offered advice on healthy snacking.
The most significant finding from this section of the study was that the group who snacked on prunes reported greater levels of satisfaction as well as finding the weight loss program easier to follow.
There wasn't a significant gap between which group lost more weight but the prune consuming group did have a higher weight loss average.
A member of the research team, Professor Jason C G Halford, from the University of Leeds and President of the European Association for the Study of Obesity (EASO) said, "These studies demonstrate that dried fruit can both produce satiety and be incorporated into a diet during weight management."
Of course, eating prunes for your daily snack won't do all the work for you.
You can increase your chances of losing weight by maintaining an all-rounded healthy and nutritious diet using something like a best health grill to lower the number of calories you cook with.
Also, don't forget the benefit regular exercise can have on burning calories and promoting weight loss.
Jessica is Staff Writer at Fit&Well. Her career in journalism began in local news and she holds a Masters in journalism. Jessica has previously written for Runners World, penning news and features on fitness, sportswear and nutrition. She is a keen runner and is currently sweating her way through a 10k training plan. Jessica also enjoys building on her strength in the gym and is a believer in health and wellness beginning in the kitchen - which she loves sharing with others on her healthy living-inspired Instagram account, @jessrunshere. Despite her love for nutritious cooking, she stands by the saying 'everything in moderation' and is eagerly conquering the London food and drink scene!