Need to declutter your life? Our new sister site, My Imperfect Life, shares how
Reset, rebuild and find your focus with a FREE ebook from our shiny new sister site, here to make busy young women's lives better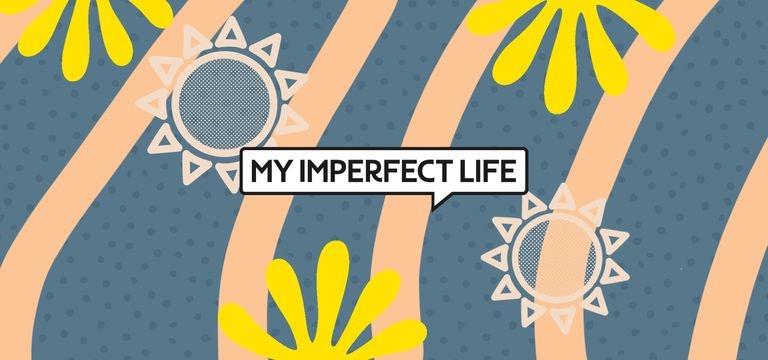 (Image credit: Future)
Finding things a bit much at the moment? You're not alone. The pandemic is known to be taking its toll on our collective mental health, and new research from the Centre for Addiction and Mental Health (CAMH) in Toronto found that it is particularly affecting the mental health of women.
If that sounds familiar, there are positive steps you can take to take control and make sense of the craziness. A great place to start is by decluttering your life, to create order in the face of chaos.
To help you take this step, our brand new sister site My Imperfect Life is offering everyone who signs up to their newsletter a FREE Declutter Your Life ebook - a complete guide on how to organise, plan, refine and focus your life.
Whether you're feeling overwhelmed by certain aspects of your life or just fancy a fresh start, this comprehensive and interactive book is here to help you take control and get rid of the unnecessary - in your space, in your day-to-day, and in your mind.
And that's not the only good stuff you'll find over at the shiny new My Imperfect Life website.
Designed to be a relatable guide to help young women navigate the world, it's jam-packed with the latest on fashion, beauty, travel and wellness, offering a mix of the news you need to know about, inspiring features, interesting interviews, as well as reviews and product edits.
The site's editor, Mariana Cerqueira, told Fit&Well: 'I'm so excited to launch My Imperfect Life, a website that caters to women who are still trying to figure it all out - from the skincare routine that works for them or their next career move, to the best working from home outfits and the ideal self care routine.
'Our mission is to create content that informs and entertains but also challenges our audience and makes them feel empowered and inspired to navigate their world in the best way they can.
'At a time when it feels like we're all trying to cope with 'unprecedented challenges' everyday, we want to provide a no-judgement zone that will help make the journey a little less stressful, and definitely more enjoyable.'
Who could say no to that?
Head over to myimperfectlife.com today to discover everything from the face masks recommended by dermatologists to the best sustainable activewear brands to ensure your workouts are as woke as they are effective. And be sure to follow My Imperfect Life on Instagram, Facebook, Twitter and Pinterest.