Try this six move 'lazy girl' workout to strengthen your glutes and open up stiff hips
If your energy levels are low, floor-based workouts can be a great way to exercise while watching TV or listening to a podcast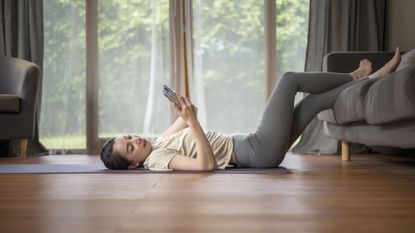 (Image credit: Getty Images)
Sometimes, working out feels impossible and you can't face lacing up your running shoes or rolling out your yoga mat. When you're having one of those low-energy days, you can always turn to a "lazy girl" workout.
These low-impact, floor-based (or couch-based) routines can be done from the comfort of your living room, in front of your favorite TV show or with a podcast in the background.
This example from fitness trainer Tessa Reyes Benz will kick your glutes into action, without demanding too much energy. The trainer uses a dumbbell for some of the moves, but if you're new to working out you can lose the weights and do the routine without any equipment.
Watch Tessa Reyes Benz's workout
To do this workout, perform the six moves in sequence for the prescribed number of repetitions. Repeat the whole thing for two or three rounds in total, making sure to rest between sets.
Why are lazy days important?
If you want to build a healthy, resilient body, you need to exercise, eat a well-balanced diet and make sure you're resting, too. Rest periods will help your muscles repair and recover after tough training sessions.
Sometimes, our bodies need a little extra rest, but adding some gentle movement to your day can help you stay limber. The idea behind the "lazy girl" workout is to practice joyful movement, without pushing yourself beyond your limits.
Trainer Tessa Reyes Benz advises that it is important to listen to your body on lazy days.
"If you're having a lazy day, have a conversation with your body. Maybe cancel your HIIT class. Eat a snack. Take a simple approach," she says in her Instagram post.
Looking for more gentle workout ideas? Have a go at these beginner-friendly yoga stretches or try a seated yoga flow.
Need a new exercise mat? Our guide to the best yoga mats can help
Get the Fit&Well Newsletter
Start your week with achievable workout ideas, health tips and wellbeing advice in your inbox.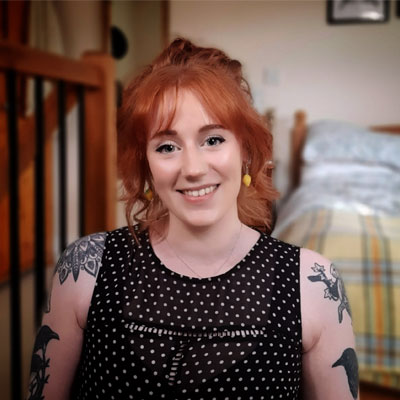 Lou Mudge is a Health Writer at Future Plc, working across Fit&Well and Coach. She previously worked for Live Science, and regularly writes for Space.com and Pet's Radar. Based in Bath, UK, she has a passion for food, nutrition and health and is eager to demystify diet culture in order to make health and fitness accessible to everybody.
Multiple diagnoses in her early twenties sparked an interest in the gut-brain axis and the impact that diet and exercise can have on both physical and mental health. She was put on the FODMAP elimination diet during this time and learned to adapt recipes to fit these parameters, while retaining core flavors and textures, and now enjoys cooking for gut health.