Two dumbbells and four moves are all you need to build serious core strength
Target the deep core muscles with this short but effective routine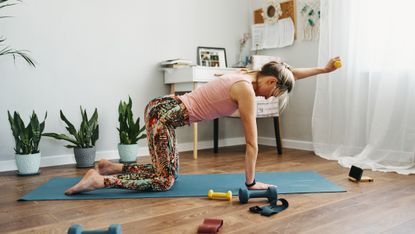 (Image credit: Getty Images)
You don't need a fancy gym to get fit and build muscle. As long as you have a pair of dumbbells, you can start strength training at home.
Personal trainer Julie Ledbetter creates effective dumbbell workout plans that are great for beginners. The below routine will help you target your core, a set of mid-body muscles that are used in most everyday actions.
The routine is made up of four dumbbell exercises and it should take around ten minutes to do. You can either do it on its own or add it to the end of a full-body dumbbell workout.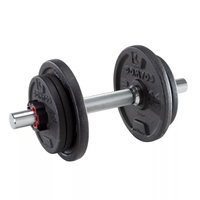 Decathlon 10kk/22lb adjustable dumbbell: was $59.99, now $25 at Target
Save $34.99 Want the perks of a premium adjustable dumbbell without the inflated price tag? Then look no further. This Decathlon set offers weight options from 2kg to 10kg per dumbbell, thanks to the removeable weight plates, as well as quick clip collars to save you time when changing the load. It's currently discounted, ahead of the Black Friday sales.
Watch Jule Ledbetter's four-move dumbbell core workout
To do the workout, complete 20 repetitions of the first three exercises and 12 repetitions of the final exercise, then repeat the whole thing three more times.
To challenge your core muscles, try not to rest between each exercise. However, it's a good idea to take some rest between every round, stretching out your muscles and giving them a minute or so to recover.
Engage your core throughout the entire workout by tucking in your ribcage and squeezing your glutes and abdominal muscles. When lying with your back flat on the floor, make sure your lower-back doesn't lift up. Instead focus on it being flush with your yoga mat or the floor.
If this session is too challenging or you don't have weights at home, try this ab workout for beginners instead.
What is the deep core?
Some of these moves—like the deadbug and the toe taps—will also help you target your deep core muscles. These are muscles that are situated "deep" within your body, underneath other surface core muscles like the rectus abdominis.
There are four main components to the deep core: the diaphragm, the pelvic floor, the transverse abdominis (which wrap around your abdomen) and the multifidus (which is found along the spine). The muscles support and stabilize your back, so strengthening them could help alleviate pain in this area.
Need some help choosing some weights? Our guide to the best adjustable dumbbells can help
Get the Fit&Well Newsletter
Start your week with achievable workout ideas, health tips and wellbeing advice in your inbox.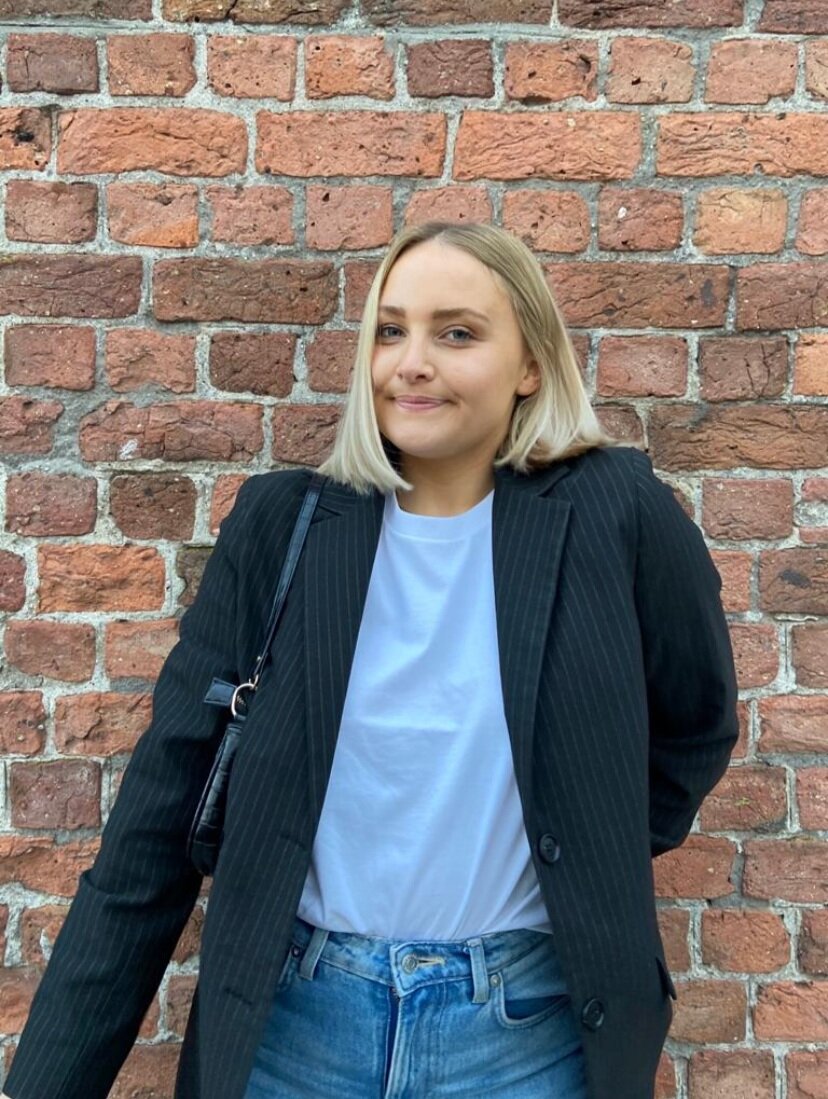 Alice Porter is a freelance journalist covering lifestyle topics including health, fitness and wellness. She is particularly interested in women's health, strength training and fitness trends and writes for publications including Stylist Magazine, Refinery29, The Independent and Glamour Magazine. Like many other people, Alice's personal interest in combining HIIT training with strength work quickly turned into a CrossFit obsession and she trains at a box in south London. When she's not throwing weights around or attempting handstand push-ups, you can probably find her on long walks in nature, buried in a book or hopping on a flight to just about anywhere it will take her.