You only need 10 minutes and three techniques to build mental strength, according to Peloton trainer Cody Rigsby
We spoke to Peloton meditation instructor Cody Rigsby for his top tips for a more mindful life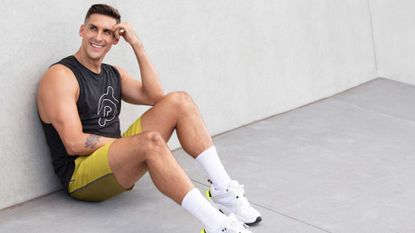 (Image credit: Getty)
Amid a hectic schedule, it can feel near-impossible to take stock of your surroundings. But it can pay to have a more mindful approach to life, with benefits including improved wellbeing and even a boost to your workouts.
When learning how to meditate, it helps to have a certified instructor lead you through your early sessions, while some people like to link it to a more physical practice. This is part of the reason why former dancer-turned-fitness trainer Cody Rigsby began leading meditation sessions for Peloton.
"I started going to therapy [after a hard breakup] and then I used mindfulness practice as something for my mental health. But then I found that mindfulness was also a great tool for my workouts, especially if I was trying to develop mind-muscle connection.
"If you're doing a strength workout and you are trying to target a specific body part, I think the mindfulness practice really helps you connect—thinking about the muscle you're using and really focusing on using that specific muscle."
We spoke to Rigsby to find out his top three tips to bring some mindfulness into your day and your workouts as a form of self-care. This can help you improve your wellbeing, boost your performance, and strengthen the connection between your mind and body.
Peloton instructor Cody Rigsby is a former professional dancer known for his high-energy cycling classes. However, he has recently started teaching meditation classes for the fitness platform, having embraced mindfulness practices in his own life.
1. Focus on your breath
There are many ways to develop an awareness of your body, but one of the most effective is to pay attention to your breath. According to Rigsby, "A good anchor to keep you away from getting attached to your thoughts is focusing on the inhale and exhale."
This is also one of the top meditation tips for beginners, as the breath is always changing but a constant in your body. If your mind drifts into other thoughts, that's okay; just notice the distraction and bring your attention back to your breath.
2. Start with shorter sessions
Although some meditations are up to 20 minutes (or longer) and yoga classes typically last about an hour, it can seem a bit overwhelming to dive straight in. According to Rigsby, starting with shorter sessions is a great place to begin.
"It's one of the most challenging things to start because we have to sit with our thoughts; we don't necessarily know the techniques. So if you can do five minutes of work in the morning and work yourself up, I think that's a great strategy."
Rigsby regularly teaches short meditation classes on the Peloton app, alongside his usual indoor cycling sessions. There's a free 30-day trial if you want to give them a go before you commit in the longer term.
Alternatively, this 10-minute meditation from the mindfulness app Headspace helps develop a connection to your body through a few breathing exercises. Plus, you don't need any equipment to give it a go; just a quiet place to sit.
3. Use mindfulness in your workout with mind-muscle connection
Mindfulness can help increase mental strength, which affects how you're able to respond to life's various challenges. But developing an awareness of your body can make a significant impact in your workouts, too.
"Mindfulness and movement go really well together," says Rigsby. "It's really easy to distract yourself when you're working out, or to not pay attention. But, for example, if you're taking a Peloton ride, [you can] enjoy the music and feel your body being mindful of where the burn is."
Just like a resistance training session, meditation and yoga are a great way to practice these techniques, but the benefits last for longer. If you meditate every day, you may uncover some unexpected upsides, like increased compassion and reduced stress and anxiety.
Get the Fit&Well Newsletter
Start your week with achievable workout ideas, health tips and wellbeing advice in your inbox.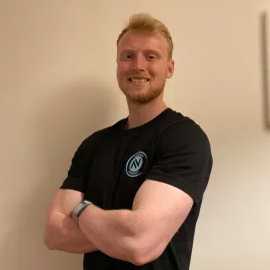 Harry Bullmore is a Fitness Writer for Fit&Well and its sister site Coach, covering accessible home workouts, strength training session, and yoga routines. He joined the team from Hearst, where he reviewed products for Men's Health, Women's Health, and Runner's World. He is passionate about the physical and mental benefits of exercise, and splits his time between weightlifting, CrossFit, and gymnastics, which he does to build strength, boost his wellbeing, and have fun.
Harry is a NCTJ-qualified journalist, and has written for Vice, Learning Disability Today, and The Argus, where he was a crime, politics, and sports reporter for several UK regional and national newspapers.