Best foam rollers 2023
Ease post-workout pain with our pick of the best foam rollers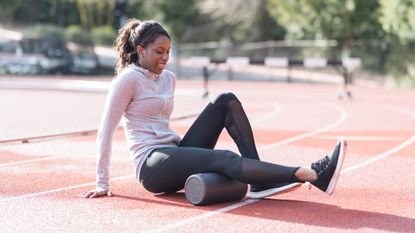 (Image credit: Getty)
Recovery tools don't have to cost the earth; the best foam rollers are proof of this. Yes, you can spend hundreds of dollars on massage guns, ice baths and compression boots, but the humble foam roller still has plenty to offer.
As this meta-analysis from Frontiers in Physiology shows, rolling before you work out improves flexibility, which might have positive impacts on performance. And other small studies (such as this one in the Journal of Athletic Training) suggest that post-workout rolling could improve muscle tenderness. More studies are needed to provide concrete evidence of this – but there's little harm in trying to do something to reduce the dreaded DOMS.
Twin these benefits with the fact that you can easily pick one up for under $50 and you've got yourself a great deal. But which one should you buy?
Our fitness writers tested some of the best foam rollers on their aching post-workout muscles. Below, you can see what they thought of each one.
The best foam rollers you can buy right now
1. Triggerpoint Grid Foam Roller
The best foam roller for most people
Specifications
Size: 13in x 5.5in x 5.5in
Weight: 1.7lb
Material: EVA foam
Extras: Movement guide leaflet
Reasons to buy
+
Sturdy
+
Affordable
+
Firm foam is great for self-massage
Reasons to avoid
-
On the smaller side for bigger bodied users
The Triggerpoint Grid Foam Roller is well-built with a thick inner plastic tube and robust foam, which is layered in three textures to emulate the different parts of a massage therapist's hands (palms, fingers and fingertips). And, having put it to the test, we struggled to find anything bad to say about this compact and effective product.
The firm EVA foam was great for massaging our muscles, both before and after a workout. Using the foam roller for a pre-leg workout warm-up, we found our hamstrings and quadriceps felt slightly fresher than after our usual dynamic stretching routine, and we enjoyed uninhibited range of motion at the knee during squats. Meanwhile using the foam roller to cool down felt like a firm but fair sports massage, soothing our aching muscles.
The hard-wearing foam also emerged from our tests unscathed, with no damage or marks to tell of despite having been used on gnarled hardwood, a yoga mat and a rough stone garage floor.
So, if you're after a solid self-massage tool to help keep your muscles feeling fresh, look no further. The fact you can snap one up for under $50 is the icing on the cake.
What the users say
The Triggerpoint Grid Foam Roller has a near-perfect 4.7 star score on Amazon, from more than 7,000 ratings. Many of those who have bought the item say they use it on a daily basis, or more, to relieve soreness and tightness in areas such as their IT band and back.
2. Amazon Basics High-Density Foam Roller
Best budget foam roller
Specifications
Size: 18in/24in/36in x 6in x 6in
Weigh: 0.6lb-1.2lb
Materials: Polypropylene
Extras: None
Reasons to buy
+
Cheap
+
Dense foam applies pressure deep into the muscles
+
Light
Reasons to avoid
-
Pinches on bare skin
-
Less comfortable than other foam rollers
-
The long design we tried can be hard to maneuver
If it's affordability you're after, you can enjoy all the benefits of a regular foam roller while still getting change from a $20 bill with this option from the Amazon Basics range.
Yes, it may not have the bells and whistles of its Triggerpoint and Therabody counterparts (namely, a textured foam outer or vibration settings) but this lightweight roller will still allow you to massage sore muscles. And, thanks to the firmness of the foam, it has no qualms in digging deep to target your trigger points.
Picking it up, it was clear to us that this is a budget option. Rather than the usual plush EVA foam wrapped around a sturdy plastic tube, this is a solid cylinder of polypropylene (with a similar feel to polystyrene). It feels somewhat cheap, and the material can pinch bare skin – particularly during movements where more weight is placed on the roller, like when targeting the hamstrings.
However, if you wear leggings or tight-fitting sweatpants this isn't a problem, and we found the roller was still able to provide a good cool down that left our muscles feeling slightly less sore than before.
What the users say
This budget-friendly foam roller has left a huge trail of satisfied customers in its wake, with over 57,000 five-star reviews on Amazon. Reviewers say the high-density foam is uncompromising but effective when dealing with sore spots, with one saying they preferred it to their more expensive roller. Some say they could feel the raised seam where the foam is joined together, but this doesn't stop it averaging 4.6 stars out of five.
3. Theragun Wave Foam Roller
Best foam roller for innovation
Specifications
Size: 12in x 5.1in x 5.1in
Weight: 3.3lb
Materials: Hypo-allergenic EVA high-density foam
Extras: Carry case, app connectivity
Reasons to buy
+
Vibration settings give a thorough self-massage
+
App has great guided rolling routines
+
Sturdy
Reasons to avoid
-
Expensive
-
Weighs more than most
-
Can slip when used on carpet
The Theragun Wave goes above and beyond the call of duty as a foam roller. Yes, it offers everything you would want from a regular roller, with a textured hypo-allergenic EVA foam outer and tidy design. But it also does more… much more.
You see, the Theragun Wave has five vibration settings of increasing intensity to offer a deeper massage and help your aching muscles recover even faster after a hard workout (a benefit of vibration massage backed up by a 2021 study in the International Journal of Environmental Research and Public Health). You can control this with three buttons on the base of the roller (on, plus and minus) or you can link the Wave to the Therabody app on your phone and adjust it remotely from there. If you're new to foam rolling, the app also comes loaded with a good variety of warm-up and recovery routines designed to target specific muscle groups or complement certain sports. There are even sessions to help the travel-weary and victims of jet lag.
We loved this feature as it provided clear directions on how to get the most out of the roller, with most routines lasting just four minutes. We found the warm-ups did a great job of priming our muscles for an exercise session, enjoying full range of motion when squatting without any tightness in our leg muscles. The recovery sessions were equally as effective, offering the deepest massage of any foam roller we tried.
The smooth finish of the EVA foam outer didn't offer as much friction as the stickier materials seen on the Gaiam and Triggerpoint rollers, so we experienced a bit of slipping when using it on rugs or carpets. However, switching to a grippy yoga mat negated this problem, leaving us ready to rock and roll (emphasis firmly on the roll).
What the users say
There are only 19 reviews on the Therabody website, with an average of 4.6 stars and no feedback dipping below the three-star mark. People praised its strength, particularly for targeting muscles in the back and tight hamstrings, and said they enjoyed the rolling routines on the app. Limited complaints focus on the slippery nature of the outer foam, and the lack of a USB-C charging port.
4. Lululemon Foam Roller
Best looking foam roller
Specifications
Size: 20in x 5in x 5in
Weight: 1.7lb
Materials: Ethylene vinyl acetate (EVA)
Extras: Second more textured roller stored inside the main roller
Reasons to buy
+
Looks great
+
Two rollers provide both soothing and slightly more intense massage
+
Soft foam feels good on skin
Reasons to avoid
-
On the more expensive side
-
Long design isn't very portable
If you're trying to curate a zen and aesthetic home workout environment, this is going to be the foam roller for you. Lululemon's customary clean and classy design is achieved with a gorgeous marble finish and twisting ridges that serve both a fashionable and functional purpose.
This added texture allows the roller to target knots (like when a masseuse would use their fingers to dig deep into an aching area). We found the foam was slightly softer than other products we tried and felt great on bare skin, allowing us to enjoy a more soothing self-massage on larger muscle groups in our legs and back.
But, if it's not a soft touch you're after, you can also unsheath a second, hidden roller stored within the first. This is made from higher density foam and has more pronounced ridges, making it great for easing back pains.
Overall, this is a top option for most people thanks to its clever dual-roller design. It's slightly more expensive than most, but its versatility (along with its undeniable good looks) go some way to validating this.
What the users say
The Lululemon Double Roller has an average score of 4.4 out of five from 72 reviews on the company's website. Among those to award it full marks, many praise its dual-functionality and textured foam, which helped them reduce tension in their muscles. Some say they would have liked a smaller size for travel and targeting smaller muscles, though a mini version is also available if this is a concern for you.
5. Gaiam Restore Deep Tissue Foam Roller
Best for deep muscle aches
Specifications
Size: 13in x 5in x 5in
Weight: 1.4lb
Extras: Movement guide
Reasons to buy
+
Textured foam hits deep muscle aches
+
Feels like a hard sports massage
+
Compact design will fit in larger gym bags
Reasons to avoid
-
Marked and tore quite easily
-
Bright orange colorway might not be for everyone
The Gaiam Restore Deep Tissue Foam Roller ticks pretty much every box when it comes to the criteria of a good foam roller. The foam is firm and textured with pronounced ridges to hit deep-lying muscle aches, it's sticky enough so as not to slip when used on carpet, and it feels good on both bare and clothed skin.
The only area it let itself down during our tests was its durability. We found it became marked and damaged quite easily when used on an assortment of yoga mats, carpets, rugs, hardwood and gym flooring. There were several dark scuffs left on the outside, and the foam had torn in a couple of places. User reviews on the Gaiam website seem to agree, with several also saying the inner tube of their roller had cracked after sustained use (though this wasn't an issue we encountered).
As a result of this, we wouldn't hesitate recommending this to someone who plans to use their roller in situ - whether that's in a kitted out home gym or yoga studio environment. However, if you want a foam roller for on the go or plan to use it on a variety of surfaces, it would be worth investing in a more hardy recovery tool.
What the users say
With a score or 4.2 stars from 33 buyer's ratings, the Gaiam Restore Deep Tissue Foam Roller is clearly popular with customers. It draws praise for the ridged texture of its foam and its ability to help with back pain, but several reviews say they experienced problems with durability – listing cracks in the inner plastic tube within a year.
6. Chirp Wheel+
Best foam roller for stretching
Specifications
Size: 12in/10in/6in diameter
Weight: Various
Material: Foam
Extras: Three sizes of wheel
Reasons to buy
+
Felt great for opening up our back
+
Three size options
+
Good for stretching
Reasons to avoid
-
Expensive
-
Small wheel can be awkward to use
-
Not particularly portable
The Chirp Wheel+ 3-Pack doesn't look like your average foam roller, and it doesn't perform like it either – it's even more versatile.
As the name suggests, it comes as three separate wheels of increasing diameter (12in, 10in and 6in). The larger wheel is meant to offer a greater stretch, the smaller one can be used much like a foam roller to apply pressure to sore muscles, and the medium size provides a balance of both.
We found the 6in wheel worked well as a foam roller for targeting smaller areas, like when massaging one leg at a time or the lats (muscles in the upper back). However, its thinner edge meant we couldn't roll both legs at once, or span the width of the back. It also made it harder to balance.
Then, we switched to the large wheel. The Chirp's instructions advised us to lay on our back and stretch our spine around the cushioned foam edge. The initial feeling erred on the side of pain, though we did ease into it over time. It does offer an undeniably good stretch of the spine, but we would recommend starting with the medium wheel if (like us) your back hasn't been treated to the recovery routine it deserves in recent years.
What the users say
The Chirp Wheel+ 3-Pack enjoys overwhelming popularity with users, proven by its average score of 4.7 out of a possible five stars from more than 11,000 ratings on the Chirp website. Among those to have left reviews, several say they had helped them stretch their back effectively and they could feel the difference after regular use.
How we test foam rollers
To make sure these foam rollers won't let you down, our testing team got their hands on each one and put them through their paces. This involved a warm-up and cool-down routine either side of a heavy leg workout, consisting of rolling movements targeting muscles such as the lats, hamstrings, quadriceps, calves, IT band and hip flexors.
Following the warm-up, our team paid particular attention to how fresh and flexible their muscles felt performing squats. After the cool down, we noted whether the foam rolling had any effect in reducing post-workout soreness.
We also tested each foam roller on a range of surfaces, from carpets to yoga mats to gym flooring, taking into account their design, performance and value for money before awarding them an overall performance score out of five stars.
Are foam rollers good for you?
The soothing and soreness-busting effects of a good sports massage are well-known, but can a session with a foam roller offer similar benefits without requiring regular investment in a private practitioner? Let's see what the science says.
A 2019 systematic review exploring 49 articles discussing the impacts of foam rolling, published in the Journal of Bodywork and Movement Therapies, concluded: "Foam rolling may reduce muscle stiffness and increase range of motion."
It did, however, advise that it be used alongside dynamic stretching and active warm-up when employed before a training session.
The review continues: "The optimum dosage to achieve these flexibility benefits seems to be a total 90s–120s of foam rolling. Foam rolling reduced DOMS and increased (people's) pressure pain threshold, and therefore may optimize recovery from training."
How to use a foam roller
Foam rollers are fairly straightforward to use; just place the aching muscle on top of the roller, apply downward pressure, then use your body to start rolling the tube backwards and forwards. Common foam rolling movements include targeting the hamstrings, quadriceps, upper back, IT band and calves.
You'll want to move in a slow and controlled manner, targeting each muscle for roughly 30-60 seconds. You shouldn't apply so much pressure that the experience is painful.
How to choose the best foam roller
As you can imagine, foam rollers come in all shapes, sizes and price brackets, so picking the best to suit your needs can be tricky. In essence, the best foam rollers come in numerous firmness levels and in various sizes. The larger the roller, the larger the area you can work on at any one time.
Similarly, the firmer the roller, the more you are going to work that muscle with every pass. However, softer rollers are generally better for those just starting out, as they create less pressure and are therefore are more comfortable to use, especially for the uninitiated.
Prices can vary from around $20/£20 to the most basic models to over $100/£100 for the vibrating, connected and tech-heavy examples. The latter is not necessarily the best but does tend to offer an accompanying smartphone app that offers rolling advice and interactive 'workouts' to ensure you are using the device properly and, above all else, safely.
Lastly, you'll notice that some foam rollers also come with a patterned or knobbly surface, which is designed to get deep into the muscles being worked on. This might not be to all tastes, as it could prove too painful to use. Similarly, some packages also offer smaller rolling devices for targeting very specific muscle groups and areas. These can be great for those sports that continuously work a specific body area, such as cycling or running (if the latter applies, check out our article on foam rolling and stretches for runners).
Do foam rollers work?
In an ideal world, there would be more research into the subject of foam rolling to support its efficacy. However, as we explored in the introduction, there are several studies that suggest it has a beneficial impact.
One systematic review, published in the International Journal of Sports Physical Therapy, concluded that "foam rolling and roller massaging may be effective interventions for enhancing joint range of motion and pre and post exercise muscle performance".
Meanwhile, a second study from the Journal of Athletic Training found that foam rolling "substantially" eased muscle soreness in the days following an intense workout.
How exactly do foam rollers work?
The International Journal of Sports Physical Therapy review cited above explains that foam rolling is a popular method of self-myofascial release. This is a type of physical therapy which reduces pain, tension and tightness in myofascial tissues (the membranes that connect, surround and support your muscles) by focusing manual pressure on the affected area.
However, the Frontiers in Physiology meta-analysis mentioned in the introduction says the underlying mechanisms of foam rolling "remain elusive" adding: "The physiological mechanisms of the potential benefits of foam rolling are not fully understood."
Get the Fit&Well Newsletter
Start your week with achievable workout ideas, health tips and wellbeing advice in your inbox.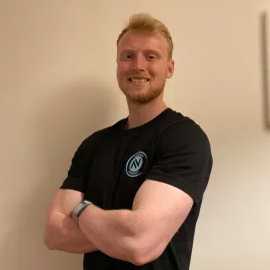 Harry Bullmore is a Fitness Writer for Fit&Well and its sister site Coach, covering accessible home workouts, strength training session, and yoga routines. He joined the team from Hearst, where he reviewed products for Men's Health, Women's Health, and Runner's World. He is passionate about the physical and mental benefits of exercise, and splits his time between weightlifting, CrossFit, and gymnastics, which he does to build strength, boost his wellbeing, and have fun.
Harry is a NCTJ-qualified journalist, and has written for Vice, Learning Disability Today, and The Argus, where he was a crime, politics, and sports reporter for several UK regional and national newspapers.