Best foam roller: Reduce painful DOMS and improve your range of motion
The best foam rollers will work aching muscles, reduce knots and help you recover more quickly
Included in this guide:
1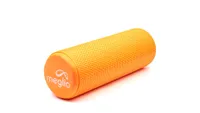 Meglio
High Density Foam Roller
2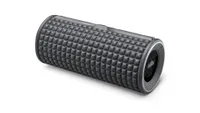 JAXJOX
Foam RollerConnect
3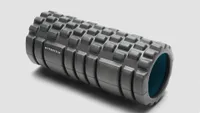 MyProtein
Muscle Roller
4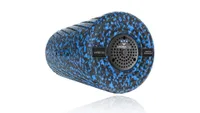 Hyperice
Vyper 2.0
5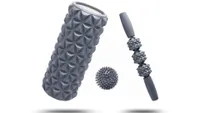 FitBeast
Foam Roller Set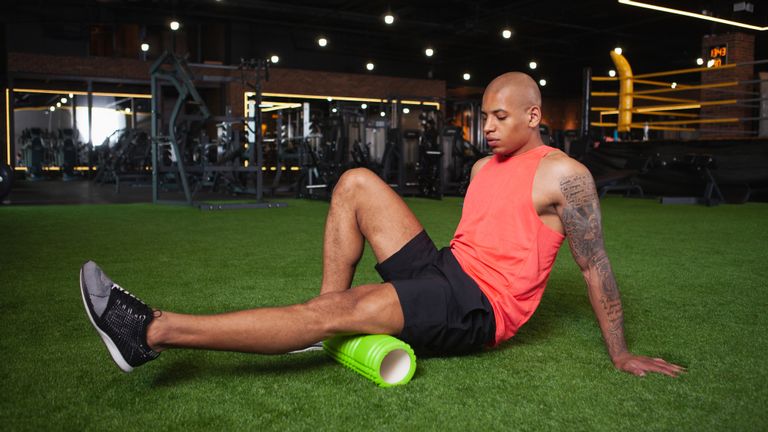 (Image credit: Getty Images)
Are you looking for the best foam roller you can find? Anyone embarking on a new fitness regime (or working out regularly) is going to need one.
After all, a regular exercise routine comes with its own aches and pains, but muscle soreness is a good sign you are doing something right; breaking down muscle fibers so they grow back bigger and stronger.
This is where the best foam rollers come into play, as they can help iron out knots and massage muscles back into action, allowing you to get back to working out or enjoying your sport sooner and without wincing.
What is foam rolling?
Foam rolling is a form of manual therapy designed to mimic the work of a sports masseuse, who will typically work on athletes before, after and sometimes during intense bouts of exercise or effort. This is in order to warm up the muscle fascia (the casing around every muscle fibre) before exercise or soften it afterwards and improve blood flow to the region, which is said to help reduce the amount of muscle soreness an individual typically experiences in the days after, effectively aiding DOMS recovery (that's delayed onset muscle soreness, FYI).
However, it is not good practice to merely leap on a foam roller and start aggressively pummeling muscles into submission, as this could just cause injury. Take some time to learn how to use a foam roller properly, employ proper technique and focus only on those large muscle groups, like the back, shoulder, hamstrings, calves, glutes and quads, rather than sensitive, nerve-rich areas like the spine or hips.
Is foam rolling really good for you?
There are differing opinions on the benefits of using a foam roller, but several studies have suggested it can improve range of motion (how flexible you are) without reducing strength – something that has typically been attributed to prolonged bouts of stretching. The research, published in the journal Frontiers on Physiology, found foam rolling before a workout can increase your range of motion and sprint speed. Foam rolling after a workout, on the other hand, can reduce the feelings of pain or soreness after a demanding session.
A separate study had participants do sets of 10 back-squats across four weeks, analysing the effect foam rolling had on them before and after exercise. it was found foam rolling was able to release a lot of tension in those four weeks, reducing feelings of pain every time it was monitored and improving tenderness in the quadriceps the day after exercise.
One more study checked out how foam rolling affected the hips after a hard session of lunge-based exercises. The researchers, from the University of Oregon's Department of Human Physiology, said: "repeated foam rolling is beneficial, both objectively and subjectively, for increasing range of motion immediately preceding a dynamic activity".
The evidence definitely points towards foam rolling releasing tension in your muscles and fascia, helping to reduce pain after a workout and improve your range of motion. This will help further reduce your risk of injury and keep your body nice and loose – as our muscles inevitably get shorter and tighter with lack of use, foam rolling is a great way to keep them lengthened well into your senior years, when lack of ROM becomes a serious problem.
Reducing pain will also allow you to become more comfortable the next day, eventually leading to you being able to exercise more often.
How to choose the best foam roller for you
As you can imagine, foam rollers come in all shapes, sizes and price brackets, so picking the best to suit your needs can be tricky. In essence, the best foam rollers come in numerous firmness levels and in various sizes. The larger the roller, the larger the area you can work on at any one time.
Similarly, the firmer the roller, the more you are going to work that muscle with every pass. However, softer rollers are generally better for those just starting out, as they create less pressure and are therefore are more comfortable to use, especially for the uninitiated.
Prices can vary from around $20/£20 to the most basic models to over $100/£100 for the vibrating, connected and tech-heavy examples. The latter is not necessarily the best but does tend to offer an accompanying smartphone app that offers rolling advice and interactive 'workouts' to ensure you are using the device properly and, above all else, safely.
Lastly, you'll notice that some foam rollers also come with a patterned or knobbly surface, which is designed to get deep into the muscles being worked on. This might not be to all tastes, as it could prove too painful to use. Similarly, some packages also offer smaller rolling devices for targeting very specific muscle groups and areas. These can be great for those sports that continuously work a specific body area, such as cycling or running (if the latter applies, check out our article on foam rolling and stretches for runners).
The best foam rollers you can buy right now
1. Meglio High Density Foam Roller
The best foam roller for most people
Specifications
Size: 90cm x 15cm
Material: Closed Cell EVA Foam
Firmness: Soft
Vibration: No
Reasons to buy
+Soft and approachable+Quality foam keeps its shape+Large rolling area
Reasons to avoid
-Not tough enough for some-Basic offering
The soft, grippy covering of the Meglio Foam Roller is best suited to those with limited experience of the massage tools, as it gently relieves knots, massages muscles and aids recovery of those sore areas without putting too much pressure on a specific area.
A larger 90 x 15cm surface makes it great for the upper back and rolling both hamstrings at once, while its lightweight construction is good for portability and storage. Fashioned from high density closed-cell EVA foam, it keeps its shape even after prolonged use but remains soft enough to ensure it is approachable.
The no-frills offering is reflected in its price bracket, which for many will be one of the most important factors before purchasing. This is a well constructed, easy to use foam roller that won't break the bank.
2. JAXJOX Foam RollerConnect
The best premium foam roller
Specifications
Size: 36 x 15cm
Material: N/A
Firmness: Hard
Vibration: Yes
Reasons to buy
+Automatic vibration adjustment+Video-based tuition+Track recovery via app
Reasons to avoid
-Powerful vibration is noisy-Do you really need a connected roller?
By far and away the most advanced foam roller on the market is the JAXJOX Foam RollerConnect. This high tech model from connected kettlebell experts JAXJOX features five different vibration intensity levels and a number of workout specific programmes that automatically massage the correct areas to speed up recovery and increase range of motion.
Compatible with Android and iOS devices, the JAXJOX app offers plenty of recovery workout guides, as well as the ability to control the roller via a smartphone and Apple Watch.
According to its maker, the RollerConnect uses a 'proprietary algorithm to recommend duration and intensity based on completed activity'. Put simply, you can select from various modes that automatically adjust the intensity on the chosen muscle group for the optimum results.
The benefits of a vibrating foam roller haven't exactly been scientifically proven, but it takes the notion of manual therapy to the next level by getting deep into the muscle tissue.
3. MyProtein Muscle Roller
The best budget foam roller
Specifications
Size: Not stated
Material: Not stated
Firmness: Hard
Vibration: No
Reasons to buy
+Textured surface for deep massage +Solid construction+Great value
Reasons to avoid
-Too firm for some-Small surface area
The textured grooves on the exterior of this basic-but-perfectly-good foam roller from supplements specialists MyProtein offer plenty of adjustability in terms of pressure points on the muscles being massaged. It is not the largest unit out there, so bigger/wider users will find it maybe doesn't attack the entire upper back or particularly well-built legs, but it is still perfectly suited to individual hamstrings, quadriceps and shoulder muscles. Solid construction feels like it is built to withstand plenty of rolling sessions and MyProtein is often found flaunting various money off schemes, so this is a foam roller that can likely be picked up for a bargain price.
4. Hyperice Vyper 2.0
The world's most powerful vibrating foam roller
Specifications
Size: 30 x 14cm
Material: EPP foam
Firmness: Hard
Vibration: Yes
Reasons to buy
+Powerful vibrations +Cordless+Long battery life
Reasons to avoid
-Very loud-Vibrations are extremely intense
The Vyper 2.0 uses a powerful electric motor to create vibrations that are designed to offer a deeper, more intense massage to the area in question. There are a number of vibration levels featured here but it takes a brave soul to whack it up to eleven, because this thing can shake. In fact, some users have reported that fellow residents have complained about the noise coming from the ceiling above or noise next door, such is the ferocity with which this thing shakes muscles into submission.
That aside, the slightly ribbed exterior feels good against the skin and the foam density is well judged. It's a comfortable roller to use without the vibrations, but the extra element feels good on weary legs or knotted backs after punishing sessions. The battery is good for about two hours, so frequent charging shouldn't be an issue, either.
5. FitBeast Foam Roller Set
A great foam rolling kit for all muscles
Specifications
Size: 30 x 14cm
Material: High density EVA foam
Firmness: Hard
Vibration: No
Reasons to buy
+A full massage kit +Great value+Solid construction
Reasons to avoid
-Low tech option-Too many options for some
The FitBeast Foam Roller Set is complete foam roller set that goes above and beyond expectations by including a massage stick for targeted pain relief, and a massage ball designed to hit the soles of the feet, underarms and in those harder to reach areas. The roller itself is solid, with pronounced and firm triangular raised ridges that get deep into muscle tissue. It could be seen as too firm and unforgiving for some, but does a great job or relieving deep knots and massaging those larger muscle groups. Every set comes with a workout guide, as well as links to video tutorials on how to get the most out of this roller.
An automotive and technology writer by trade, Leon keeps in shape by lifting heavy objects inside and riding various machinery outside.