Five food delivery boxes to make healthy eating easier
These healthy food delivery boxes deliver tasty food, interesting recipes and minimal waste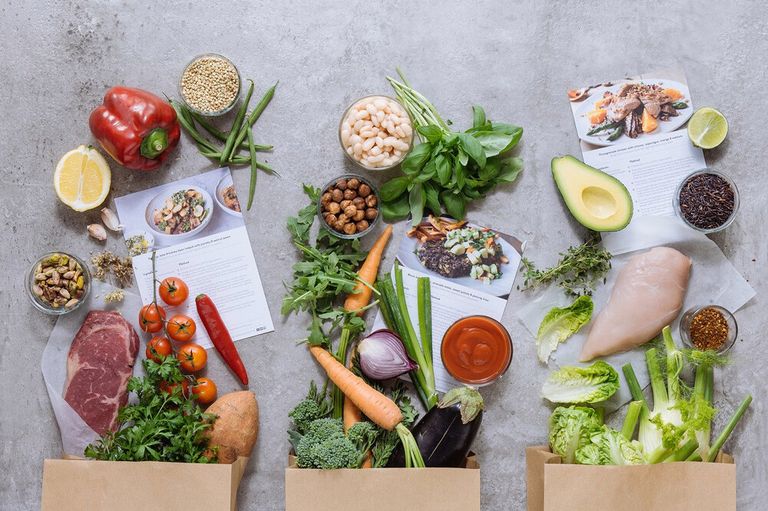 (Image credit: Future)
By Fit&Well
Bored of your own cooking? Or just want to try something new? With minimal food waste, specific diets and allergies catered for and interesting recipes to try, food delivery boxes could be the answer. Here's our roundup of five of the best.
Food delivery boxes: Gousto
Gousto delivery boxes - Joe Wicks's favourite - are full of fresh and tasty ingredients for a home-cooked meal. With pre-portioned ingredients delivered any day of the week, you can enjoy tasty, healthy food for all the family – without the faff.
Feeds: Two, or a family box (2 adults and 2-3 children)
Cost: From £24.99
Buy here.
Food delivery boxes: HelloFresh
Pick a plan - family, classic or rapid - how many people you want it for, and how many recipes you want a week, and you're off! Great value, with three recipes a week for two people costing a fiver a meal. The company also works with charity One Feeds Two, runs a packaging returns programme, and they now offer frozen meals as well.
Feeds: Two, three or four
Delivery: Three, four or five recipes kits, once a week
Cost: From £5 per meal
Buy here.
Food delivery boxes: Mindful Chef
Loved by Fearne Cotton, these recipe boxes arrive in recycled denim insulation to keep ingredients cool. All nutritionally-balanced, gluten and dairy free and made with the finest, fresh ingredients. For every box purchased, a meal is donated to a child in poverty.
Feeds: One to two, or family size (4 adults or 2 adults and 2-3 children)
Delivery: Weekly
Cost: £10 per meal
Buy here.
Food delivery boxes: Past Evangelists
Delivered in a letter-box friendly parcel with two different fresh, gourmet pasta recipes, this is definitely one to save for the grown ups. With next day delivery, and some meals taking just five minutes to make, you could almost imagine yourself in an Italian restaurant.
Feeds: One of two
Delivery: Once a week
Cost: From £7.25
Buy here.
Food delivery boxes: Balance Box
Each diet box contains three meals and two snacks a day – full of healthy fats, lean proteins and complex carbs to help you stay healthy and/or lost weight. Calorie-controlled to keep you on track.
Feeds: One
Delivery: Daily
Cost: From £22.99 a day
Buy here.
The Fit&Well team is all about helping you meet your health and fitness goals in ways that are fun and achievable.