I'm a fitness editor — these are the Cyber Monday deals under $50 that I'd genuinely like as Christmas gift
Trying to source a present for that hard-to-buy-for friend? Here are the fitness gifts under $50 that I'd recommend this Cyber Monday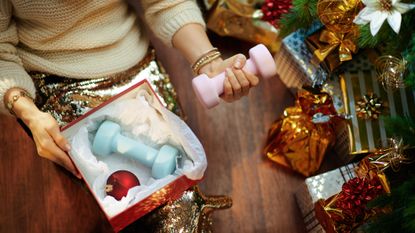 (Image credit: Getty)
Buying a gift for a health and fitness obsessed friend can be tricky territory. They're probably already geared up with things like a solid pair of dumbbells and a beloved pair of running shoes, which they're not looking to upgrade.
I've been told several times that I'm not easy to buy for; so this year, I thought I'd make everything a lot easier for my friends by publishing my Christmas wish list online.
The trick to a good Christmas gift is making sure you don't spend too much, but that you still buy something that's genuinely useful. These are all products that I'd be delighted to find under my tree this year (hint, hint) and they cost less than $50 too, thanks to the Cyber Monday sales.
Yoga gifts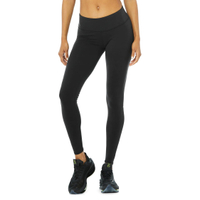 Alo Yoga Airbrush Legging | was $98, now $39
Here's a fact: you can never have too many pairs of black workout leggings in your close. There's an amazing amount of positive reviews for this pair, which have no side seams and a handy key pocket. Plus, you're making a significant saving with that $60 discount.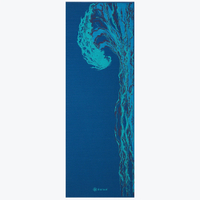 Gaiam Reversible Yoga Mat | was $39.98, now $29.99 with code 'CYBER2022'
I'm definitely guilty of overusing a yoga mat until it's in desperate need of replacing. If you've got a yogi in your life, my guess is that they're also still clinging onto their old favorite; give them a gentle nudge to replace their dusty, dented mat by offering them this shiny new one from Gaiam.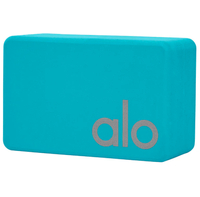 Alo Yoga Uplifting Yoga Block | was $28, now $16 at Alo Yoga
The more I've practiced yoga, the more I figured I should invest in a good yoga block. It helps improve your stability and can be a great way to ease yourself into balancing poses. This vivid-looking block is made of rubber-like foam and comes in 10 colors. There's 43% off the three vibrantly colored edition blocks: Aqua/Silver, Honeydew/Silver and Highlighter/Silver. For more muted colors, there's 32% off.
Self care gifts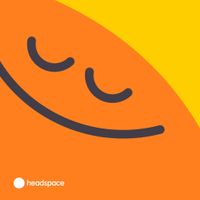 Headspace Meditation App 12-month Subscription | was $69.99, now $34.99 at Headspace
Meditation is a great way to bring some much-needed calm into your day. If you know someone who could use a bit of down time to bring some mindfulness into their day and get a bit of gentle movement, this 50% discount on an annual Headspace subscription is ideal. The app has hundreds of guided audio meditations, sleep aids, and short yoga-inspired routines. Don't miss out on this rare half price discount.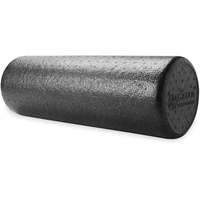 Gaiam Essentials Foam Roller | was $14.99, now $11.56 at Amazon
There are so many benefits to massages, but the cost can quickly add up. But with this foam roller, I could easily give myself a massage and relax without breaking the bank. Plus, you can use it to aid your recovery after a workout and reduce delayed onset muscle soreness (DOMS).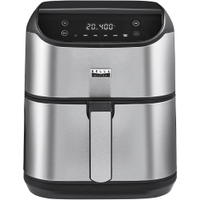 Bella Pro Series Air Fryer | was $99.99, now $39.99 at Best Buy
Air fryers can be a great way to reduce the amount of oil if your cooking. Plus, they make cooking fries and chicken from scratch so easy. You can prepare up to 5lbs of food in this Bella fryer and, at the push of a button, you can use of of six preset cooking programs to fry, roast, bake, and even reheat. And you can save $60 right now with this Cyber Monday discount.
Gym gifts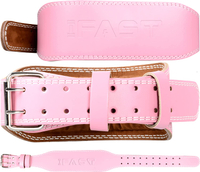 IFAST Weight Lifting Belt | was $47.99, now $31.99 at Amazon
Weight lifting can be (mildly) addictive, but it's important to protect your trunk when you're doing it. This cut-price belt on Amazon is designed to support your lower back and is made from real leather – I like the pink color, but you can get it in green, black, blue and lilac.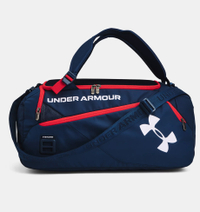 Unisex UA Contain Duo SM Backpack Duffle | was $65 | Now $45.50 at Under Armour
I'm constantly in search of the perfect gym bag and this one ticks all the boxes. It can be carried as a duffle or a backpack, has a laptop sleeve (so you can go straight from work to the gym) and comes with a handy section for your worn gym shoes. I'm also a big fan of Under Armour products in general, which are durable and fairly stylish.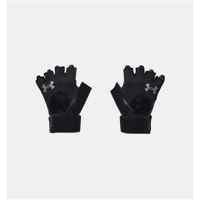 Under Armour Weightlifting Gloves | was $35, now $24.50 at Under Armour
I've found that using gloves has really helped improve my form during weights workouts. But I keep choosing the cheapest gloves, which quickly fall apart. This pair from Under Armour have more palm protection than my current pair and have elasticated wrist straps to improve the fit. And they're available in sizes from S up to XXL.
Running gifts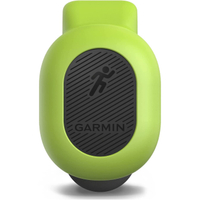 Garmin Running Dynamics Pod | was $69.99, now $49.99
We can't all afford a fancy Garmin watch but this handy little pod makes it a lot easier to get insightful stats on your run times. It provides valuable insight into things like cadence, stride length, ground contact time – metrics you don't usually find on other trackers.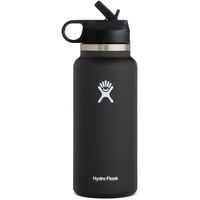 Hydro Flask with Straw Lid | was $49.95, now $37.46 at Amazon
It's essential to keep hydrated while running, though my current bottle just spills water everywhere when I take a sip. This Hydro bottle has a wide mouth for ice cubes and a straw cap for easy hydration while running. Plus, it can keep your water cold for up to 24 hours.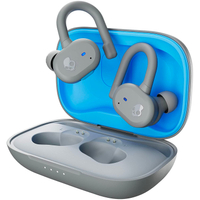 Skullcandy Push Active | Was $79.99, now $49.99 at Amazon
I use music and podcasts to keep myself motivated while out running, but many headphones fall out and are more hassle than they're worth. But not this pair. These come with ear hooks to keep them in place and impressive 44-hour battery life, enough to last even the longest run. And, right now, they're now 38% off, bringing them in just under $50.
This is basically my wish list this year, but it's also a great place to start if you're looking for inspiration for a fitness fan in your life. From running supports to yoga mats, there's something for everyone.
It can be harder to choose dumbbells and kettlebells as gifts, but if you know what they're after, don't miss out on this year's Black Friday weights deals, which have extended into Cyber Monday, for big savings on adjustable and fixed-load options.
Ruth Gaukrodger is the fitness editor for Fit&Well and its sister site Coach, responsible for editing articles on everything from fitness trackers to walking shoes. A lot of her time is spent setting up testing protocols for our in-depth buying guides and making sure everything is reviewed to a set standard, so you can be confident we only recommend the best products on the market.
When she's not wrestling with equipment in our dedicated testing centre, you can find her pursuing running PBs around the streets of London or improving her yoga skills from the comfort of her living room. She's a keen believer in working out for enjoyment first and is always open to hearing about new, fun ways to exercise.