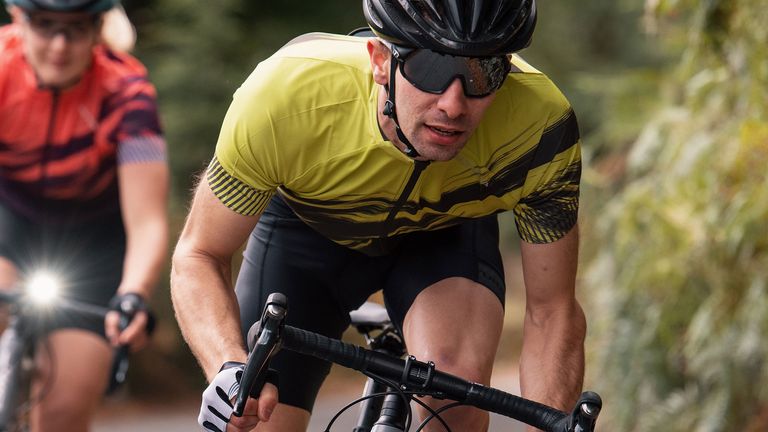 (Image credit: Altura)
Cycling without padded shorts is like running in football socks. Sure, you can do it and you'll still have fun, but after a while your enjoyment will be dampened by the pain caused by chafing and uncomfortable rubbing.
Therefore upgrading to a well-constructed pair of bibshorts is one of the best investments you can make as a cyclist, and Altura's range of different models designed for different levels of experience provide benefits for all types of riders, whether you're new to the sport or a long-time rider.
Having been designing cycling clothing for more than a quarter of a century, Altura knows more than a thing or two about what cyclists need and demand from their clothing. You might not imagine that a pair a bibshorts can transform your cycling experience, but riding in the brand's Progel Plus, Icon or Endurance bibshorts will lead you to discover a new world of advanced comfort and enjoyment.
Wearing them will mean you can cycle further and longer in comfort, so you can fully soak up the adventures that come with the sport - rather than be distracted by the discomfort provided by ill-fitting shorts.
So whether you're a roadie, mountain biker, ebike fan or gravel cyclist, Altura's range of bibshorts offers something for everyone.
What are bibshorts, anyway?
Bibshorts are cycling shorts that crucially feature elasticated braces-style straps that go over your shoulders. This holds them in place so they won't slip down or move around while you cycle, meaning there's less risk of irritation and rubbing.
They also feature a chamois pad designed to protect your body from pressure at the points where it comes into contact with saddle, while at the same time providing cushioning from bumps and potholes.
The design of bibshorts usually means they are constructed using highly breathable fabric and feature vents to keep you cool in warmer weather or when you're working hard, plus added reflective trims make you more visible when you're out on the roads.
Altura offers a range of options for all cyclists, with differences in price and key performance features - find out more and discover your perfect pair below.
Find the best bibshorts for you
Progel Plus Bibshorts - the best entry level buy
If you've never owned a pair of bibshorts before, Altura's Progel Plus men's bibshorts are the ideal place to start. Designed to provide extra comfort for rides of up to four hours in length, the built-in pad provides the perfect cushion between you and the saddle, resulting in less pain and more enjoyment.
The straps help boost comfort levels by keeping the shorts tight and in place, with no bunching in uncomfortable areas or your back getting exposed to chilly winds, which can lead to a miserable ride even if you're pedalling through the most inspirational surroundings.
At just £60, it's a small price to pay for precious cycling comfort. You'll also look the part too, boosting your confidence by knowing you're wearing clothing that will aid in seeing you through more miles, meaning that that 80km ride you've been thinking about taking on is now well within your sights.
Icon bibshorts - mid-level shorts for experienced cyclists
Are you a more experienced cyclist looking to step up to a more advanced pair of bibshorts? Meet the Altura Icon men's bibshorts.
For less than a tenner more than the Progel Plus (£69.99), you'll get a cutting-edge chamois pad, which Altura worked on with Italian chamois pad experts Elastic Interface. The result is the Icon Pad, which comes in two sizes with differing densities of foam depending on your body shape and weight. The Icon Pad is designed to mould to your body shape so you can tackle six-hour rides in complete comfort.
In addition, the Icon is engineered using a special Mitti fabric that features carbon thread to help wick sweat away from your skin while remaining fresh. The mesh back provides extra ventilation, and the straps are soft-touch to reduce rubbing.
Endurance bibshorts - the ultimate buy for top-level cyclists
The top-of-the range men's Endurance bibshorts (£89.99) are for those seeking the ultimate comfort for day-long rides. Endurance cyclist Mark Beaumont (pictured) lent his expertise to the design of the Endurance - and, as the world record holder for cycling around the world, he knows a thing or two about chafing.
What sets these shorts apart is their in-built Endurance Pad, designed with the help of Elastic Interface, which features stitched dual-density foam and a high-wicking anti-microbial top layer. At 11mm deep, it moves with you as you move, allowing for free-flowing, buttery smooth contact so you can notch up more miles in the saddle.
They also incorporate a handy safety feature: Altura engineered Schoeller ceramic fabric into key panels, so that if you do happen to fall off they will add an extra layer of protection to your skin.
Ultimately, every detail on the Endurance bibshorts – from the deep raw cut leg cuff and the custom silicone grip to stop the shorts riding up to the bonded front hem and bagged out straps – has been designed to boost comfort, so you can focus more on the all-important riding.
All Altura bibshorts are available at Altura.co.uk
Howard is a freelance health and fitness journalist and copywriter. He has written for publications including ShortList, Runner's World, Trail Running, Women's Running, Red Bulletin, Wareable and Cycling Weekly. He enjoys nothing more than lacing up his trail shoes and heading out to explore new trails. He's run ultramarathons everywhere from the French Alps and Canadian mountains to the Welsh coast and Peak District. When not running, he's usually found hitting his local MTB singletrack trails or on a quest to find the country's best cinnamon bun.