Easy low carb diet plan to help you eat well
Looking for a low carb diet plan? We asked a dietician to share everything you need to know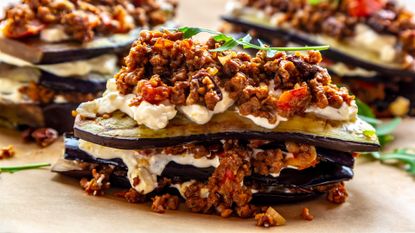 (Image credit: Getty Images)
Following a low carb diet plan is one of the most popular ways to lose weight. And research shows that in some circumstances they can work, helping to decrease blood sugar and blood pressure levels, and reducing the risk of diabetes. But what exactly does eating low carb look like?
On top of leading a healthy lifestyle, including a workout routine that involves one of the best exercise machines to lose weight, following a low carb diet can help you lose excess fat. One reason is because low carb diets reduce insulin levels, a hormone that regulates blood sugar levels and energy storage. One of the main functions of insulin is to tell fat cells to produce and store fat, so when our production of insulin is reduced, so is the amount of fat our bodies produce and store. Low carb diets also tend to be high in protein and are generally quite low in calories, both of which can help you lose weight.
This doesn't mean that carbs are a bad thing. In fact, they are one of three macronutrients that the body needs to function properly.
"Carbohydrates are great sources of energy for the body, in particular the brain, which uses glucose [the building block of carbs] as its main fuel," explains Lola Biggs, dietitian at Together Health.
However, a lot of the carbohydrates we consume are processed and refined carbohydrates, which may not provide the essential vitamins and minerals that can be helpful to the body and may result in blood sugar spikes. According to Biggs, this can leave us feeling fatigued and unsatisfied.
If you're looking to adopt a low carb diet, you should consult your doctor or a registered nutritional professional first. Once you've done so, here is a simple low carb meal plan to get you started.
What can you eat on a low carb diet?
A low carb diet does not mean cutting out carbs altogether. This would be pretty much impossible and also unhealthy and unsustainable for your body. Instead, according to Biggs, you should aim to consume around 50–150g of carbs per day.
"Generally speaking, foods that are known for their protein will be the lowest in carbs, like eggs, fish, meat, and some dairy," she explains. "Grains, bread, starchy and root vegetables, along with most fruits will contain medium to high levels of carbohydrates."
Look to include good-quality protein, soluble and insoluble fiber and healthy fats in order to ensure you're providing your body with the nutrients it needs to stay well.
Low carb diet plan: breakfast
1/2 Sliced Avocado with 2 boiled eggs on 1 slice toasted buttered rye bread: this meal will give you 16g of protein and the lowest-carb bread option with a good dose of healthy fats and fiber.
Berry smoothie with overnight soaked almonds: add gut health promoting kefir, and instead of banana (which can rate highly on carbohydrate scale) for sweetness and creaminess add a tablespoon of creamed coconut. Berries are the lowest on what we call the 'glycaemic index' which means they're the number one fruit choice for low carb diets.
Spiced tofu scramble: cook it all in one pan with cherry tomatoes and spring onion. This is a great plant-based protein-rich breakfast option. Use spices like turmeric and black pepper to heighten the flavour and increased healing properties.
Shakshuka baked eggs in rich paprika tomato sauce: simply add tinned tomatoes and season (this doesn't need to be the ultimate tomato sauce) with crumbled feta and toasted seeds. This is an incredibly satisfying breakfast, with creaminess, richness and crunchy texture from the seeds.
Nutty homemade granola with authentic greek yoghurt: swap your usual higher-carb grain or oat-based granola with a combination of coconut flakes, chia seeds, pecans, and almonds. Roast them in the oven in coconut oil, with lots of blood sugar-balancing cinnamon and mood-boosting cacao.
Low carb diet plan: Lunch
Mackerel with quinoa, cucumber and kale salad: oily fish can help us feel satisfied and full, and choosing quinoa as the base is good as it is a grain that is known for having a lower carb load and higher protein content. Cucumbers and kale offer minerals and fiber without being too high in carbohydrates.
Three egg omelette with sauteed spinach: this provides a super quick dish with around 20g of protein and less than 10g of carbohydrates, which are mostly from fiber. A staple for the low carb diet.
Creamy mushroom soup: you can make this with a mixture of varieties, like oyster, shiitake, white button, and portobello, which are naturally low in carbohydrates.
Nicoise salad with tuna, olive and eggs: this is the perfect low carb combination. Crunchy lettuce and citrus dressing with capers help make this an easy balanced salad. Add some green beans, and you can always pan-fry some rye bread croutons (half a slice) to give extra comfort on hungry days.
Baked sweet potato with cream cheese, chopped chives and spicy jalapenos: a sweet potato is a lower glycaemic value spud, with creamy protein-rich filling. A perfect easy hero.
Low carb diet plan: Dinner
Chicken curry with wild rice and cayenne pepper spiced broccoli: this dish is packed with comforting spices, and a quality source of protein. Opting for a lower carb grain with fiber-packed vegetables means it is a well-balanced meal that will be satisfying but prevents blood sugar spikes.
Salmon oven bake parcels: Cooking fish in foil or parchment is easy and keeps the fish tender and moist. Serve with sliced peppers and a palm-sized potion of wild rice with some green beans.
Slow-cooked beef stew: use either a casserole dish or a handy overnight slow cooker. Make sure to use lots of different herbs and spices to ensure it's tasty and nourishing. Instead of the usual root vegetables and spuds, opt for barley — it's a great lower-carb grain and will give that comfort feeling. Serve with buttered greens like kale and spinach.
Crunchy nutty tofu, stir-fried with crispy kale: using crunchy nut butter as part of the sauce, spicy chillies and adding sesame seeds makes for a well-balanced dish, brimming with vitamins and minerals. Lower carbohydrate veggie options like pak choi, peppers, broccoli and mushrooms can be used to bulk it up.
Warming cauliflower cheese bake: instead of traditional flour-based cheese sauce, bake the florets with sour cream mixed with the cheese of choice and add a tsp of wholegrain mustard for an extra kick. Crush up some mixed nuts with black pepper and salt and top near the end of the cooking. Serve with green beans, spinach, or kale.
Low carb diet plan: snacks
Natural (unroasted or coated) nuts
Celery sticks with cottage cheese
Olives
Homemade guacamole with red and yellow pepper dippers
Homemade popcorn
Get the Fit&Well Newsletter
Start your week with achievable workout ideas, health tips and wellbeing advice in your inbox.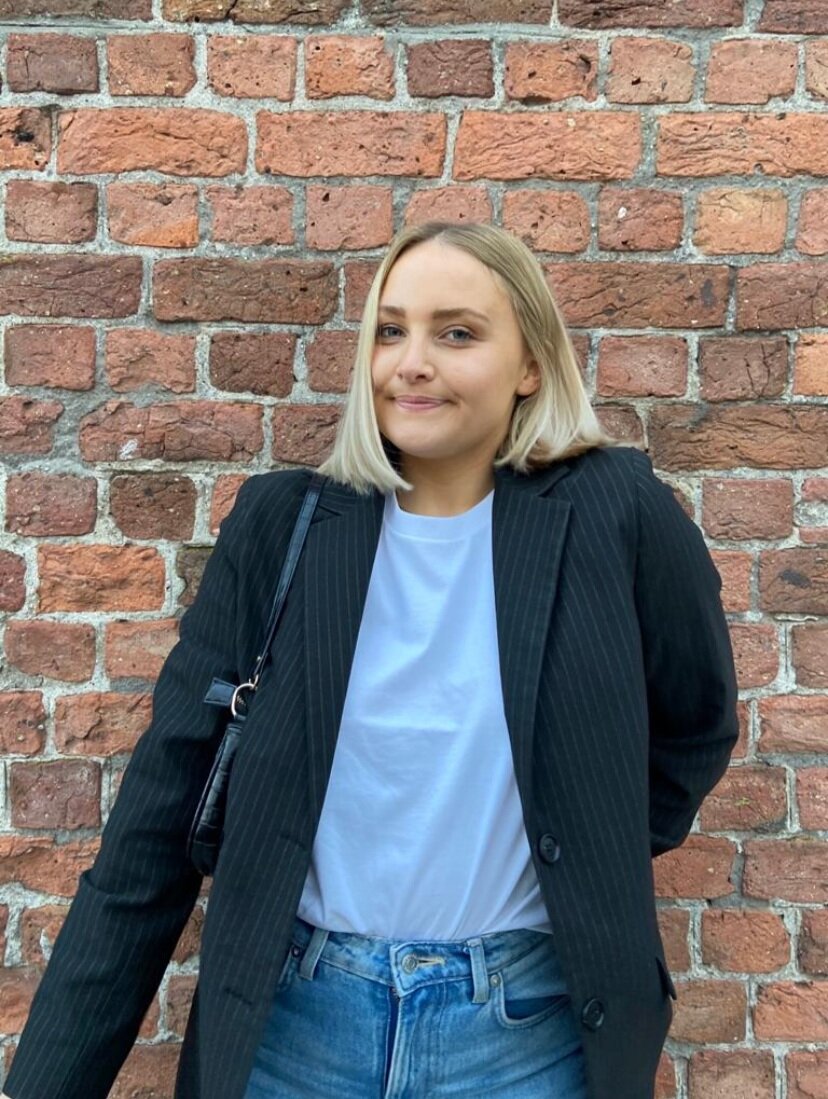 Alice Porter is a freelance journalist covering lifestyle topics including health, fitness and wellness. She is particularly interested in women's health, strength training and fitness trends and writes for publications including Stylist Magazine, Refinery29, The Independent and Glamour Magazine. Like many other people, Alice's personal interest in combining HIIT training with strength work quickly turned into a CrossFit obsession and she trains at a box in south London. When she's not throwing weights around or attempting handstand push-ups, you can probably find her on long walks in nature, buried in a book or hopping on a flight to just about anywhere it will take her.