Best exercise machines to lose weight 2021: all the top-rated weight loss machines
Choose from the best exercise machines to lose weight, with weight loss machines to suit every budget
Included in this guide:
1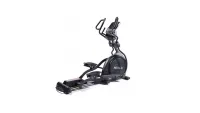 Sole
E95
2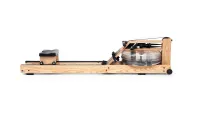 WaterRower
Natural Rowing Machine
3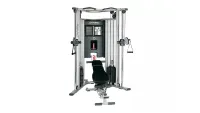 Life
Fitness G7 Multi Gym
4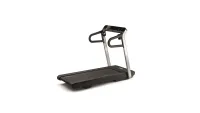 Technogym
MyRun
5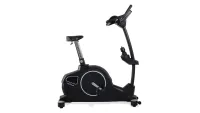 JTX
Cyclo-5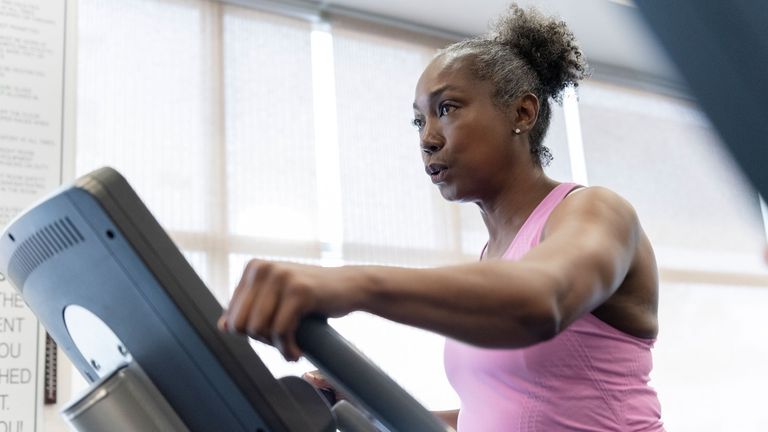 (Image credit: Getty)
By Lee Bell
The best exercise machines to lose weight will be different for each person and that's because not everyone's idea of a fun workout is the same. Thankfully, we've included a range of home workout equipment so that you can find something that suits you best.
What sets the best exercise machines to lose weight apart from the rest? A machine that you can regularly use and more importantly, enjoy using, is going to be the best option. Consider where you're going to keep the equipment and whether you need it to be foldable so that it doesn't eat into your space. Next up, consider how much you want to spend - a budget exercise bike will be a lot more affordable than a top-of-the-range elliptical machine, for example.
The best weight loss machines aren't all about cardio either! Some machines, such as multi-gyms, allow you to use weights for an intense workout. Another way to help you decide what you'd like is to consider which part of your body you want to work out. Rowing machines, for example, are fantastic for giving your whole body a workout whereas an exercise bike will be better suited for a lower-body workout session.
If you've got your heart set on what you want, don't miss our guides to the best treadmills and the best rowing machines, or right now, you can also find some fantastic Black Friday elliptical machines. Black Friday is a perfect time to shop for some of the best home exercise equipment for weight loss, as it's often at massive discounts.
The best exercise machines to lose weight you can buy right now
1. Sole E95
The best elliptical machine for losing weight
Specifications
Dimensions: 69 x 157 x 211cm
Foldable: No
Flywheel weight: 13kg
Resistance levels: 20
Reasons to buy
+Wide range of resistance+Adjustable stride
Reasons to avoid
-Assembly can be tricky-Not foldable
The E95 by Sole is a popular choice for the average person looking to buy an elliptical or cross trainer, touting smooth operation, customisable settings and a heavy (17kg) flywheel. While this sounds like a negative thing, it actually isn't. Being the key part of any elliptical, this piece of equipment controls how smooth the machine feels during use - so the heavier the flywheel, the smoother and quieter the machine will run due to the additional weight helping it spin more efficiently.
Another highlight is the onboard computer, which boasts a decent-sized 9-inch LCD monitor and built-in Bluetooth speakers. This is another feature that makes this machine feel much more like a commercial-grade offering, just without the price tag to match. A great value and high quality machine.
Not convinced? Check out more of the best elliptical machines.
2. WaterRower Natural Rowing Machine
The best rowing machine for losing weight
Specifications
Resistance: Water
Foldable: No
Digital display: S4 power monitor
Reasons to buy
+Stunning design+Natural feel+Easy storage
Reasons to avoid
-Basic computer
One thing is for sure, rowing machines aren't generally the most attractive-looking pieces of equipment in the gym. Not only are they bulky, cumbersome and quite heavy, but they never really live up to your home decor standards. Well, until now.
The WaterRower is a modern, minimal piece of machinery which is nothing short of a piece of art. Made from sustainably-sourced ash and honey oak wood, it serves up some gut-wrenching resistance from a transparent drum full of water that sits just under the footrests.
As for features, it has an S4 performance computer tracking your stroke rate, speed, distance and time in units. It can also be hung on the wall if you're tight on space. A well-designed, unique and robust rowing machine that will help with your weight loss goals, and is a dream to use.
3. Life Fitness G7 Multi Gym
The best multi gym for losing weight
Specifications
Type of movement: Cable motion
Removable bench: Optional
Dimensions: 124 cm x 177 cm x 211 cm
Reasons to buy
+Comprehensive workout+Massive weight stack+Gym-quality
Reasons to avoid
-A little on the large side
When it comes to a multi-gym, you ideally want a professional-grade setup for private use, featuring hefty weight stacks, fully adjustable pulleys and the option of a malleable bench that hits several incline and decline settings. And with the G7, you get all that plus a few extras, such as a chin-up bar and an all-encompassing system that has the ability to workout almost every muscle group in the body.
Built to last for many years, this strong and robust system includes free installation, a training DVD, an exercise book with over 60 workouts, and a host of pulley attachments to ensure you hit every muscle during your set. A top notch bit of kit that has everything you need for resistance training and will stand the test of time.
4. Technogym MyRun
The best treadmill for losing weight
Specifications
Dimensions: 176 x 78.5 x 126cm
Speed range: 0-20km/h
Incline range: 0-12%
Reasons to buy
+Gym-standard build and features+Smart looking+Compact
Reasons to avoid
-May be too compact for some-Certainly too pricey for many
If you're looking for a high-class piece of machinery which doesn't just fit the bill in terms of build quality, but looks stylish too, then look no further than the MyRun by Technogym. This is the creme de la creme of treadmills - but comes with a price tag that might make you say ohh la la.
In my eyes, it's worth every penny. It's a super smart piece of tech, making it a firm favourite with runners who take their hobby very seriously. There's a built-in HD screen offering a breakdown of run data, Zwift support, and the ability to sync up to a tablet via a built-in Bluetooth connection. Above all else, its belt that adapts to the way you run and absorbs impact to reduce the risk of injuries without sapping power. This treadmill has it all, and then some.
5. JTX Cyclo-5
The best exercise bike for losing weight
Specifications
Dimensions: 128 x 61 x 105 cm
Resistance: Magnetic
Max user weight: 150kg
Reasons to buy
+Affordable but well built+Compatible with smart apps+Good resistance range
Reasons to avoid
-'Upright' riding position doesn't suit everyone
It might not be the fanciest exercise bike out there (Peloton and Wattbike, for instance, really do put this to shame in terms of looks) but if you're in the market for a decent quality bike that doesn't cost the earth, the JTX Cyclo-5 is the one.
Available in either standard mains powered or 'self powered' options (the latter referring to resistance created by peddle pushing), this upright bike does the job for most casual home riders. While those more serious lycra-clad riders might want to look past the Cyclo-5, it's still a great value bike for anyone looking to lose weight, offering a good range of resistance levels and some added smart features to keep your interest piqued well after purchase.
Ready to pedal? See more of the best exercise bikes.
Different kinds of exercise machines (and their benefits)
Elliptical machines are a great all-rounder for those who want to get fit, lose weight and tone up all at once. The use of handles and different resistance settings allows you to incorporate your upper body and core into the workout, providing a total-body tone. But they're top notch for building muscle in your legs, providing greater muscle activation than treadmills or walking according to studies, and the machine's low-impact nature makes it the perfect way to strengthen your body for future strenuous, high-impact exercise like HIIT.
Rowing machines, whether water, fan or magnetic, are also fantastic for toning your upper body in addition to getting a cardio workout. Rowing benefits hand grip strength, which is a great metric for senior health (preventing falls) in addition to safeguarding your heart with a good cardio workout. The increased muscle tone also fights age-related atrophy, making rowers perfect if you want to live a long, healthy life.
Treadmills are for the keen runner or walker who want to take things to the next level. Whether you'd like to walk while watching TV in the evenings rather than lie slumped on the sofa, or you're using the treadmill to train for a marathon, they're a great way to adjust your training environment by controlling the speed and gradient, which you can't do running outdoors. The soft treads are also kinder on your joints than concrete roads.
Multi-gyms are ideal for resistance training, helping you to develop strength all over your body. As mentioned above, increasing your body composition – the ratio of fat-to-muscle in your body – will help you lose fat easier in the long term. With adjustable cables, weights and even pull-up stations, you won't just slim down – you'll be able to actually start shaping your body, improving your performance in other fitness areas, decreasing stress, increasing libido and a host of other benefits that arrive with resistance training.
Finally, exercise bikes are also great low-impact cardiovascular workout machines. Stationary bikes have never been more popular, thanks to a combination of spin classes (which have been scientifically proven to up your metabolic rate for up to 14 hours after the class is finished) and COVID, during which people have been snapping them up in droves.
How to choose the best exercise machine to lose weight
There are three key questions you should ask yourself when it comes to selecting the best exercise machines to lose weight for you...
How do you want to work out?
The first thing to consider is what kind of workout you enjoy the most. This will help determine the right type of machine for you.
For instance, if running is your bag then a treadmill is the obvious choice. Prefer something that'll put a little less stress on your joints? Then opt for an elliptical (or cross trainer) machine.
How quickly do you want to lose weight?
Another factor is how tough of a workout the machine will provide. If you're looking to lose weight fast, then a cardio-based, calorie-busting machine such as an exercise bike is going to suit you best - especially if you're a cycling fan!
However, if you're happy to slim down over time, burning fat at a slower rate while at the same time building muscle, then I'd recommend a multi-gym machine. Offering resistance-based training (any form of exercise where you lift or pull against resistance), you won't shed the pounds as fast, but over time you'll add mass to your muscles, which - in turn - encourages fat loss and a leaner body composition.
How much space do you have to work out?
One other thing to think about is the space that you have at home. Not many of us are lucky enough to have a dedicated gym space in our humble abodes, so it's worth considering how much spare room you can dedicate to an exercise machine - this could play a big role in which device you go for in the end.
A rowing machine, for example, might provide a great total body workout but it will take up the most space. Ellipticals a close second, followed by treadmills, then multi-gyms and, lastly, exercise bikes, which tend to be the most compact home gym equipment. That said, some machines (but not many) are foldable - making them much easier to store away when not in use.