The best exercise machines to lose weight
A cardio machine like a treadmill or rower can help you burn calories, but you'll be more likely to lose weight if you do an exercise that you enjoy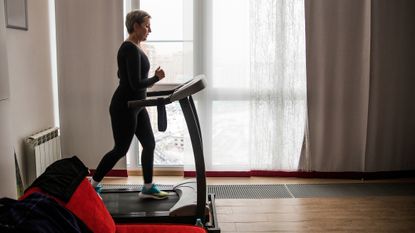 (Image credit: Getty)
Best exercise machines to lose weight 2023: Jump Menu
If you want to lose weight, you need to maintain a calorie deficit. This means that you need to burn more calories than you consume. Sounds simple, right?
But anyone who has struggled to lose weight will tell you that it's anything but simple. Counting calories can only get you so far. You need to find the right diet and exercise regime to suit you, otherwise the weight loss process will feel like a slog.
"The effectiveness of an exercise machine is down to your personal preferences and fitness level, as well as the intensity, duration and frequency of exercise, so there isn't necessarily a single 'best' exercise machine for weight loss," says Amy Goodson, a registered dietitian and certified specialist in sports dietetics.
With that in mind, we spoke to a group of people who have used exercise machines to lose weight, to get their take on which gadgets are the best. Then we pooled our collective experience testing treadmills, rowers, bikes and more to come up with the below suggestions.
The quick list
The best exercise machines to lose weight
Best treadmill
Running can burn a lot of calories, but treadmills are useful for walking workouts too
Specifications
RRP: $1,999 / £2,599
Max speed: 12mph / 20km/h
Max incline: 15% (5% decline)
Max user weight: 400lb / 181.4kg
Belt size: 59.8 x 22in / 152 x 56cm
Folding: Yes
Connectivity: Connects to apps
Motor CHP: Not given
Reasons to buy
+
Excellent range of speed and incline options
+
Spacious running belt
+
Built-in JRNY app
Reasons to avoid
-
Large even when folded
-
Heavy and difficult to move
-
Fairly small screen
WHY YOU SHOULD CHOOSE A TREADMILL FOR WEIGHT LOSS

Your calorie expenditure on an exercise machine will depend on various factors like your exercise duration and fitness levels. That said, there is some research that suggests treadmills are super-efficient at calorie burn. One JAMA study found that participants burned more calories on a treadmill than various other exercise machines (including a bike and a rower) when exercising at similar intensities.
We spoke to Heira from London, who lost 9% of her body fat and more than 28lb (13kg) with twice weekly interval-training treadmill workouts at her local Orangetheory Fitness studio.
"With power walker, jogger and runner categories on the treadmill, I could adjust the workout to suit my ability and gradually build up as my fitness improved. It's great that the workouts are so varied so you never lose interest in one piece of equipment," she said.

BEST TREADMILL FOR WEIGHT LOSS
If you're looking for a treadmill to burn calories at home, we'd recommend the Bowflex 10. When we tested it out over on our sister site, Coach, we were impressed with the generously-sized running area and the smooth performance. It has a max user weight of 400 lbs along with plenty of decline and incline options, so it will suit most runners and walkers.
The treadmill also has a wide range of classes, thanks to the JNRY app. Not only does this app have its own range of instructor-led sessions, it also allows you to access plenty of other subscriptions you may already have—including Peloton, Netflix, Amazon Prime and Disney. This means you can watch your favorite shows while you walk, jog or run. You do have to pay a subscription fee of $19.99 for the app, but you usually get a year's free subscription with purchase of the machine. You can also use the machine without the app entirely.
At $1,999, the Bowflex 10 isn't a particularly cheap option, but it's still cheaper than competitors like the Peloton Tread. Our only issue with the machine is that it's heavy and it takes up a lot of space, even when it's folded up.
Best bike
Bikes are cheaper and smaller than other machines, and spin-style classes can help with weight loss
Specifications
Dimensions: 54.3in x 19.9 inches
Resistance: Magnetic
Max user weight: 300lb / 136kg
Reasons to buy
+
Great range of classes
+
Easy to set up and adjust
+
Quiet and slimline
Reasons to avoid
-
No in-built screen
-
Weight of bike makes it difficult to lose
-
Functionality is limited without the Echelon app
WHY YOU SHOULD CHOOSE AN EXERCISE BIKE FOR WEIGHT LOSS

Exercise bikes are popular for weight loss, thanks to spin-style, high-energy classes that burn lots of calories in a short space of time. According to data from Harvard University, 30 minutes of vigorous cycling on a stationary exercise bike can burn between 315 and 441 calories.
But the real benefit of cycling for weight loss is that it's low impact, so it's ideal if you have sensitive joints. Bikes also tend to be cheaper than other equipment like rowers and treadmills—plus, they take up less space.
Ozzie from London told us that he invested in a secondhand spin bike during the 2020 pandemic as he was unable to get to the gym. He lost 12lb (5.4kg) in eight weeks by following short spinning workouts during his lunch break.
"I was working from home and followed YouTube spinning workouts during my lunch hour. I also changed my diet and cut out sugary foods. I was happy with the results," he said.

BEST EXERCISE BIKE FOR WEIGHT LOSS
Our favorite bike option for weight loss is the Echelon EX3. It has a max user weight of 300lbs, 32 levels of resistance and immersive classes that match up to the likes of the much-pricier Peloton. You have to subscribe to get access to those classes, but it only costs $11.99 a month. Classes on the Echelon app are varied and not limited to bike workouts. We tried kickboxing, Zumba and HIIT classes during our trial on the machine.
Unlike its competitors, the EX3 doesn't come with a built-in smart screen. That means you'll have to use a tablet or phone to follow classes, but it also means it has a much more reasonable price. It's currently available for just $349.99.
Best rowing machine
Rowing provides a full-body workout, and build muscle mass could help with maintaining your ideal weight
Specifications
Resistance: Air
Digital display: Yes
Foldable: Yes
Heart rate monitor support: Yes
Reasons to buy
+
No subscription required
+
Industry-standard rowing metrics
+
Supports heart rate monitors
Reasons to avoid
-
Air-based resistance system can be noisy
-
No virtual workout classes
WHY YOU SHOULD CHOOSE A ROWING MACHINE FOR WEIGHT LOSS
If you want a low-impact exercise that will work your entire body, you should take up rowing. It will help you build full-body strength, but it will particularly target the postural muscles in your back, your all-important core muscles and the large muscles in your legs.
Building muscle can actually help you lose weight. That's because muscle is a metabolically active tissue, which means that it requires calories to maintain. By having a higher muscle mass, you'll burn more calories even when you're resting.
Sarah from Florida, a keen golfer, lost 20lb (9kg) in 12 weeks through interval training on a rowing machine, along with regular morning yoga sessions.
"I love the low impact and rhythmic motion of my 15-minute intermittent rowing workouts. They have been so effective for me without putting stress on my otherwise painful knees," she says.
BEST ROWING MACHINE FOR WEIGHT LOSS
If you want to take up this activity, you should buy the Concept2 RowErg. It's the most popular rowing machine in gyms across the world for a reason. A solid, reliable bit of equipment, it retails at a reasonable $999 but will probably last you a lifetime. It's built from durable aluminum and steel materials and spare parts are readily available.
While other retailers focus on stuffing their machines with smart screens and accompanying digital classes, Concept2 has finessed their machine so that it's brilliant at the basics. It has an air resistance flywheel with 10 resistance settings and a simple screen that will tell you your pace, watts, stroke rate, and calories.
Best elliptical
4. Sole E95
Ellipticals are a great low-impact option for exercise, plus they're a lot quieter than other machines
Specifications
Display: Yes, 10-inch
Dimensions: 82 x 71 x 31 inches
Virtual workouts: Yes, Sole Studio app
Reasons to buy
+
Smooth, quiet flywheel
+
10-inch display for workout metrics
+
Bluetooth speakers
Reasons to avoid
-
Some parts break easily
-
Requires some maintenance
WHY YOU SHOULD CHOOSE AN ELLIPTICAL FOR WEIGHT LOSS
Elliptical machines are another great option if you want a low-impact exercise that will work your entire body. It puts considerably less stress on your joints than a treadmill, plus it engages your upper body thanks to the moving handles.
Jackie from California told us that the cross-trainer is her go-to gym machine for blitzing calories.
"The cross-trainer is great because it helps condition your upper and lower body, plus you can burn up to 400 calories in 30 minutes. I choose my pace depending on my energy levels, so when I'm feeling tired I go slow and steady and when I want to boost my stamina and calorie burn I opt for interval training sessions," she said.
BEST ELLIPTICAL FOR WEIGHT LOSS
We think the E95 cross trainer is a good choice for most people. The heavy, 17kg flywheel should provide a smooth, silent performance. It also comes with 20 levels of resistance and its foot pedals are slightly sloped to reduce the pressure on your knees and ankles.
There's a 10-inch display for keeping track of your workout stats, built-in Bluetooth speakers to stream your favorite music, and an integrated fan to keep you cool while exercising. If you take out a subscription to the Sole Studio app, you can also use the integrated tablet holder to stream virtual at-home workouts.
How we tested
Using an exercise machine for at-home training is a great way to stay active, but some are better for weight loss than others. To help you find the right one for your home, we've tested these machines and found the top choices for at-home weight loss workouts. Where we haven't been able to get our hands on a machine for testing, we've based our rating on their specifications and real world user reviews.
Design and storage
Probably the most crucial aspect is the physical size and design of the machine. So, we assess the quality of the materials, how durable the design is, and whether it comes with convenience features like a water bottle or tablet holder.
Importantly, we also look at how easy the machine is to store. Some come with foldable designs, so we test the folding mechanism to see if it's convenient and safe and report on how much space it helps create.
If you can't fold it, we consider if it has wheels or an accessible transport system to move it out of the way when you're done exercising. We also look at the assembly and day-to-day setup during testing to check whether it's easy to get started.
Exercise performance
We chose and tested a varied selection of equipment for the guide, covering machines known for their fat-burning potential. But each model has a unique approach to exercise, so we do several workouts to check if it offers an effective way to train.
The placement of handles, controls, and fans can make a big difference in whether you'll enjoy a hassle-free session on the machine. So, we assess if these options are within reach and detail any quirks in the mechanisms.
You also want your training to feel smooth, so we test the running belt on treadmills, the resistance mechanism and handlebar on a rowing machine, and the feet plate and handles on an elliptical machine.
Virtual workouts
With many manufacturers now offering optional app-based workouts, we explore these on-demand and live classes to see if there's variety in the offering and that they are suitable for beginners and advanced exercisers.
We look at whether they're good value for money, critical to the machine, and whether you can stream the classes directly to the equipment or if you need to provide your own screen, like a phone or tablet.
Whether you want to join these classes to get inspiration from the instructor or like to be part of a community, we also consider whether the session is actually enjoyable and if it delivers an effective weight loss workout.
FAQs
Which exercise machine burns the most calories?
Exercise machine-based workouts that burn a lot of calories will aid weight-loss success but, in reality, it's less about the machine that's used and more about the intensity and duration of the exercise that drives results.
According to Goodson: "On a treadmill, you can walk at 2.5mph for 20 minutes or run sprints at eight and nine miles for 45 minutes. Same machine, different calorie burn. This is the same for a stationary cycle bike: you can have the bike on the lowest resistance and pedal slowly or choose a mountain-climbing program and pedal quickly. Same machine, different calorie burn."
Aim for a balance between duration and intensity to prevent injury and reduce the risk of burnout. The good news is that if you like variety you can mix and match different exercise machines so that you're constantly challenging yourself, keeping motivation levels high and targeting different muscle groups.
How does cardio exercise influence weight loss?
In its simplest form, losing weight requires expending more calories than you consume to create a calorie deficit. This means that using cardio-based exercise machines can be an effective way to do this.
"Cardiovascular activities primarily rely on stored fat and carbohydrates for energy to power your workout. Engaging in sustained moderate-intensity cardio can help your body tap into fat stores, aiding in fat loss over time," says Goodson.
Shorter, more-intense workouts—for example interval training—can also be effective for weight loss as they tend to burn more calories during and after the workout due to the "after burn" effect. In addition, there are benefits to your metabolism. This is because regular cardio sessions elevate your resting metabolic rate, which means your body burns more calories even when you're not exercising and in the long run this can contribute to weight loss. You may also find you're less hungry when you incorporate cardio into your fitness routine because cardio can help regulate appetite hormones.
Amy Goodson is a registered dietitian and certified specialist in sports dietetics. She has worked with sports teams including Dallas Cowboys, Texas Rangers, TCU Athletics and FC Dallas Soccer. Goodson is the creator of a free sports nutrition program for Texas high schools, the Sports Nutrition Game Plan, and is the author of The Sports Nutrition Playbook.
Which exercise machine burns the most fat?
If you want to make your workouts as efficient as possible, you might wonder which weight machine burns the most fat. We spoke to NASM-certified personal trainer Wendy Batts to get you the answer.
She explained that several factors, besides your exercise machine, influence fat loss. "Burning fat, and subsequently fat loss, is influenced by many different things, including exercise intensity, duration, frequency, type, and modality; nutrition and calorie intake; sleep and recovery."
"It is the result of a complex series of events and interactions within the body over a period of time," she adds. Your body draws some energy from fat during exercise, but which fuel your body uses comes down to the intensity of your workout.
"Instead of choosing a particular machine based on its potential effect on fat burning, select the machine (or machines) that allows you to exercise regularly, consistently, and at varying intensities," Batts explains.
Wendy Batts is a regional master instructor for the National Academy of Sports Medicine (NASM) and an assistant professor for the exercise science programs at Pennsylvania Western University (PennWest). Wendy holds a Master's degree in Exercise Science and Health Promotion and is a licensed massage therapist specializing in neuromuscular therapy.
Get the Fit&Well Newsletter
Start your week with achievable workout ideas, health tips and wellbeing advice in your inbox.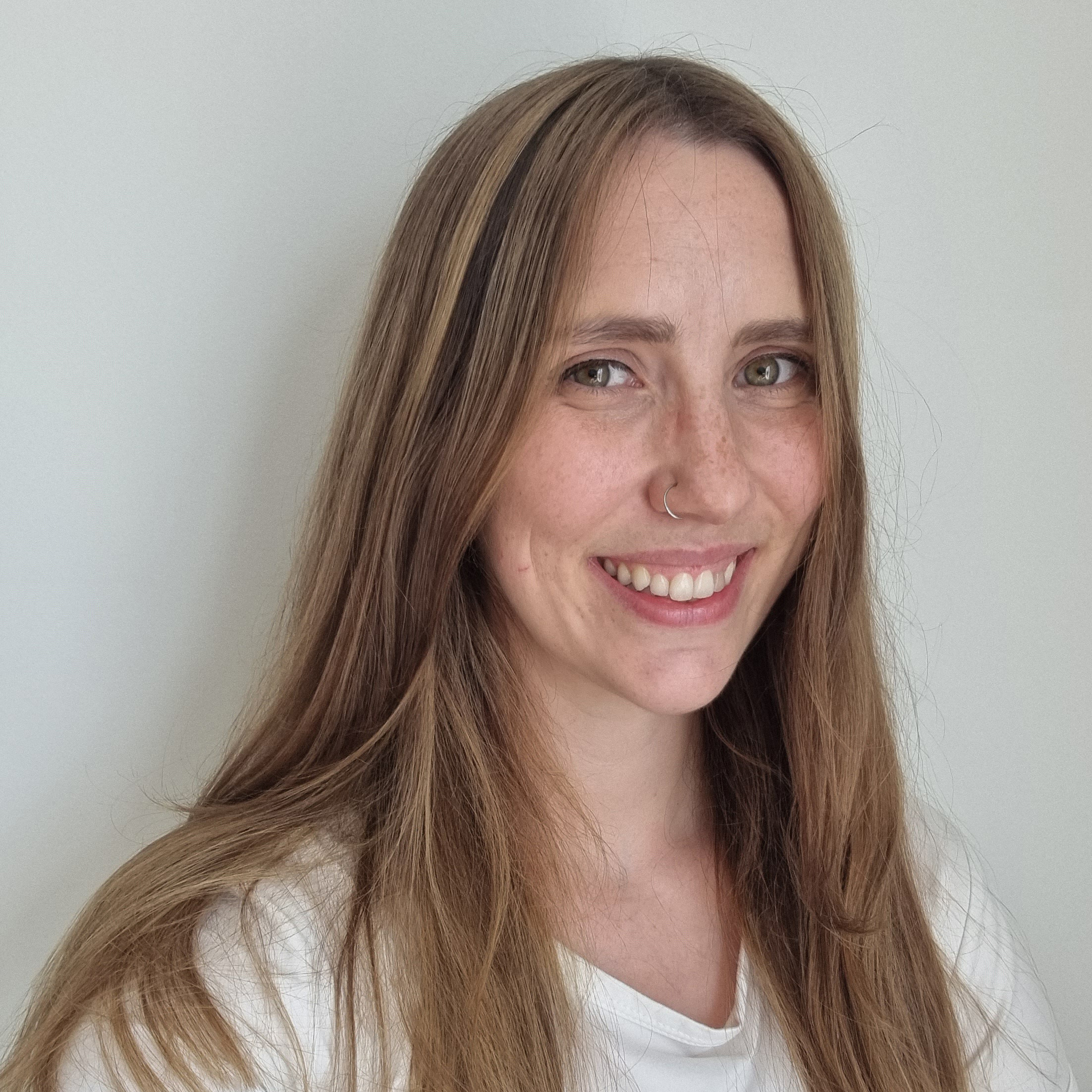 Ruth Gaukrodger is the fitness editor for Fit&Well and its sister site Coach, responsible for editing articles on everything from fitness trackers to walking shoes. A lot of her time is spent setting up testing protocols for our in-depth buying guides and making sure everything is reviewed to a set standard, so you can be confident we only recommend the best products on the market.
When she's not wrestling with equipment in our dedicated testing centre, you can find her pursuing running PBs around the streets of London or improving her yoga skills from the comfort of her living room. She's a keen believer in working out for enjoyment first and is always open to hearing about new, fun ways to exercise.