I started my workout with the heaviest weights and ended with the lightest—here's what happened
Switching up my strength training workouts made my sessions more efficient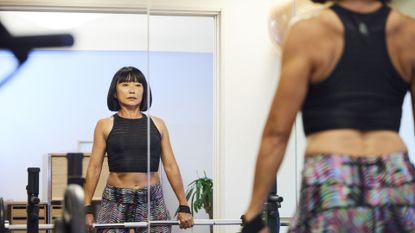 (Image credit: Getty Images)
I'm a regular gym-goer but I find strength training a chore. I'm often guilty of rushing through my workout, skipping rest times and not checking on my form. I decided I needed to switch up my training style to find joy in lifting weights again: enter reverse pyramid training.
"To build strength and muscle, you can follow a reverse pyramid pattern, which means starting with the heaviest weight and working your way down as you fatigue," explains personal trainer Sam Shaw.
"You start with 90% of your maximum weight ability with lower repetitions, then drop to lighter weights and increase the repetitions."
Armed with this simple technique and a bunch of different weights, I refigured my usual workout and started exercising with the heaviest weights I could managed.
Sam Shaw is a certified personal trainer and the founder of Lemon Studios. He has trained several actors and television presenters and believes in a holistic approach to mental and physical health, incorporating exercise and nutrition.
What I did
Before starting the routine, I made sure that I had done a thorough warm-up. According to Shaw, this is an important step if you're starting with heavy weights, as you need to make sure your joints, tendons and muscles are ready to take on the extra load.
I have a regular full-body routine that I do at the gym, but for this experiment I decided to focus solely on my lower-body moves. Here's what I did:
Weighted goblet squats
20kg, 8 reps/ 16 kg, 12 reps/ 10kg, 16 reps
Squat thrusters
20kg, 8 reps/ 16 kg, 12 reps/ 10kg, 16 reps
Glute bridges
20kg, 20 reps/ 16 kg, 30 reps/ 10kg, 40 reps
Weighted crunches feet on the ground
20kg, 8 reps/ 16 kg, 12 reps/ 10kg, 16 reps
Weighted crunches raised legs
20kg, 8 reps/ 16 kg, 12 reps/ 10kg, 16 reps
Weighted toe touches
20kg, 8 reps/ 16 kg, 12 reps/ 10kg, 16 reps
I also did some upper body moves and ab roller exercises, to make sure I got a full-body workout, but I didn't change my usual weights or reps for these moves.
The results
1. My workout was more effective
The first thing I noticed during the session was that I definitely had to push myself harder, especially to get through the last few reps of each exercise.
Even though I was finishing with lighter weights, my muscles were fatigued from the initial set with the heavier weights. I'm a sweaty person in general, but my exercise mat was soaked by the time I was done, proving to me how hard I'd been working with this method.
2. I took proper rests
The new routine forced me to take sufficient breaks. Normally, after completing a set, I switch exercises to focus on a different muscle group. But my muscles were so fatigued by this technique that I needed to properly stop and rest before taking on another set.
3. I paid more attention to my form
As I grew more fatigued, I also found myself paying more attention to my form: it was harder to complete the exercise so I was doing it at a slower pace and ensuring I was hitting every position I needed to.
4. The DOMS was intense
My DOMs (delayed onset muscle soreness) was at another level the next day. While my legs and bum recovered after a couple of days, I could still feel that I'd worked out my core four to five days after.
5. The workout was more interesting
Although I doubt I'll ever be truly excited for my strength workouts, mixing things up has definitely made them more interesting and I feel as though I'm more engaged.
The change helped me break through a mental plateau—but time will tell if it gives me better physical results, too. I'll be continuing with this way of working out until I get bored again.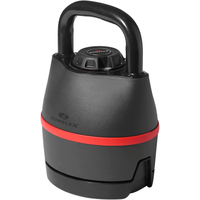 Bowflex SelectTech 840 Kettlebell: was $149, now $119 at Bowflex
Save $30 right now in the early Black Friday sales. This adjustable Bowflex 'bell (the top-rated option on our best kettlebell guide) has eight weight settings from 8lb to 40lb. You can switch between weights with the twist of a dial, so there's something to suit most workouts.
Can you train light-to-heavy instead?
I was curious if the opposite method was helpful and asked Shaw. "Starting light is literally flipping the pyramid, so you start with more reps, then increase to heavier weights and decrease the reps. This is more beneficial to those wanting to build stamina and endurance whereas starting with heavier weights is better for strength and muscle building," he explained.
"It's beneficial to vary the way you train with weights, to avoid hitting a plateau and so pyramid training is highly recommended and will definitely stop you getting bored."
So there you have it: if your routine is getting a little stale, give the pyramid method (or the reverse pyramid) a go. Train heavy to light if you want to build muscle, or light to heavy if you want to improve your stamina.
Need help choosing some weights? Our guide to the best adjustable dumbbells can help
Get the Fit&Well Newsletter
Start your week with achievable workout ideas, health tips and wellbeing advice in your inbox.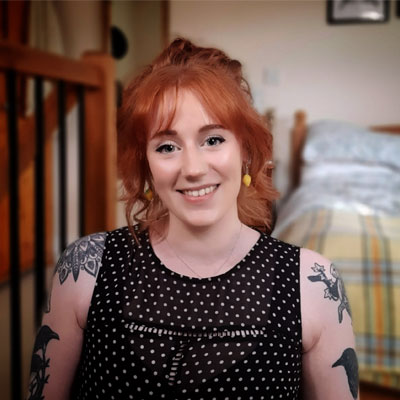 Lou Mudge is a Health Writer at Future Plc, working across Fit&Well and Coach. She previously worked for Live Science, and regularly writes for Space.com and Pet's Radar. Based in Bath, UK, she has a passion for food, nutrition and health and is eager to demystify diet culture in order to make health and fitness accessible to everybody.
Multiple diagnoses in her early twenties sparked an interest in the gut-brain axis and the impact that diet and exercise can have on both physical and mental health. She was put on the FODMAP elimination diet during this time and learned to adapt recipes to fit these parameters, while retaining core flavors and textures, and now enjoys cooking for gut health.