I tried this 15-minute arms and abs workout, and it was just the boost I needed
Improve your balance, strengthen your body, and reduce your risk of injury with these kettlebell moves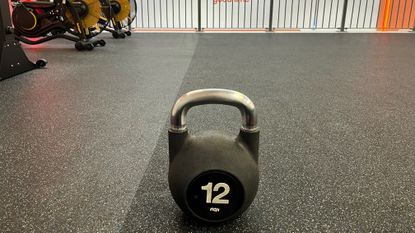 (Image credit: Future)
Get the Fit&Well Newsletter
Start your week with achievable workout ideas, health tips and wellbeing advice in your inbox.
Thank you for signing up to Fit And Well. You will receive a verification email shortly.
There was a problem. Please refresh the page and try again.
When life gets busy, your exercise plans can suffer. Luckily, you don't always need to spend 40 minutes or more in a gym to get a great workout.
With a busy week of DIY, traveling, and more DIY, my time window for working out has never been narrower. So, in my hunt for efficient sessions to squeeze into my busy days, this one fit the bill perfectly, especially since all you need is a kettlebell.
Routines like this one from PT Roxanne Russell prove you can strengthen your body at home in just 15 minutes. If you have a yoga mat, grab that too as it'll make things a bit more comfortable for you (spoiler alert: you'll be working from the ground a lot).
If you're new to strength training, don't worry, Russell demonstrates each exercise and talks you through the entire routine in the video below. It's crucial to get the technique right to get the most from your training and avoid injury.
How to do Roxanne Russell's arms and abs workout
In this workout, you'll perform 13 different exercises one after the other. That means no repeats and no mid-workout boredom — result!
Perform the first exercise for 45 seconds, rest for 25 seconds, then move on to the next one. Follow this format throughout until you've done all of the 13 exercises, then that's the workout complete!
Before I dived into this workout, Russell gave me a run-through of the many benefits on offer. Firstly: everyday strength. "Arms and abs are always a good combo to train together," she told me. "Because we use them in everyday life."
"Training your arms will help you with your grip strength and ability to carry heavier objects, which can benefit you in your day to day tasks." So, whether I'm grabbing heavy grocery bags or moving house, the functional strength built by sessions like this one is sure to come in handy.
How did I find it?
I really enjoyed this workout, and learned a couple of lessons that might help you when you come to take it on.
Lesson number one is choosing the right weight (or weights) for you. "This workout is beginner-friendly, but you can definitely increase the intensity by selecting heavier weights," Russell explained when I spoke to her.
I don't have a kettlebell at home, so I went to the gym to do this routine. There, I had access to several weight options, so I was able to take her advice and choose kettlebell weights for each movement that were challenging but not so heavy that my form suffered.
My second lesson is on wood chops; an exercise I've often struggled with. This is usually because I pick a weight that's far too heavy and I'm unable to lift my arms above my head. That's why I so would recommend being conservative when picking a kettlebell for this exercise.
As it is the first move in the routine, I wanted to start off easy so that I could continue the workout. I chose a light weight and was successfully able to work for the 45 seconds.
During this move I could definitely feel my the front of my abs being challenged, as well as my obliques, so although these aren't dedicated core strengthening exercises, the routine was a challenge for my core muscle too.
Get the Fit&Well Newsletter
Start your week with achievable workout ideas, health tips and wellbeing advice in your inbox.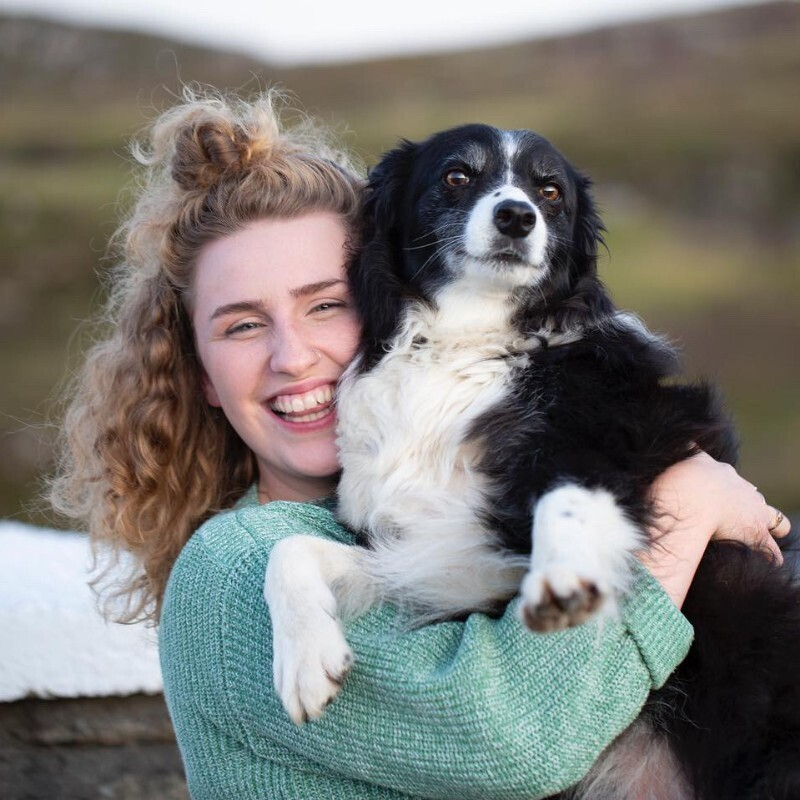 Lois Mackenzie is a Fitness Writer for Fit&Well and its sister site Coach, covering strength training workouts with weights, accessible ways to stay active at home, and training routines for runners. She joined the team from Newsquest Media Group, where she was a senior sports, trends, and lifestyle reporter. She is a dedicated runner, having just completed her first marathon, and an advocate for spending time outdoors, whether on a walk, taking a long run, or swimming in the sea.
Lois holds a Master's degree in Digital Journalism, and has written for Good Health, Wellbeing & The Great Outdoors, Metro.co.uk, and Newsquest Media Group, where her reporting was published in over 200 local newspapers.