Is fiber good for weight loss?
According to the experts, fiber can definitely help with weight loss—but you need to make sure it's the right kind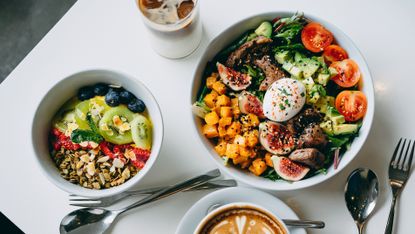 (Image credit: Getty)
We all know that we should eat more fiber in order to be healthy and regular, but is fiber good for weight loss? In brief, yes: evidence indicates that those who eat the right amount of fiber have a better chance of losing weight than those who don't eat the recommended daily amount.
But dietary fiber actually plays a role in the prevention of many diseases and chronic conditions, so it's important for all kinds of reasons.
We asked sports dietitians and doctors for their guidance on how to make sure you're eating enough of the stuff—and to explain exactly how it can influence weight loss and contribute to a calorie deficit.
Is fiber good for weight loss?
Fiber can actively help with weight loss, as it slows down your digestion and helps you feel fuller for longer.
Karine Patel, a sports dietitian, explains: "There are two types of fiber, soluble and insoluble. The insoluble fiber adds bulk to your stool, whereas the soluble fiber, particularly the viscous fiber, can contribute to weight loss."
This is because, when mixed with water, soluble fiber forms a gel-like substance, filling up space in your intestine and slowing down the emptying of your stomach. According to Patel: "This results in you feeling full, having less appetite and therefore helps you lose weight by eating less."
Karine Patel is a director of Dietitian Fit, member of the Health & Care Professions Council (HCPC) and the British Dietetic Association (BDA). She holds a Bachelor of Science in Nutrition & Dietetics from McGill University in Montreal, Canada, and a Master of Science in Nutrition & Dietetics. Her Master's thesis has allowed her to be an expert in weight loss through sustainable and healthy solutions.
Registered dietitian Marine Melamed explains that fiber also isn't digested like normal carbohydrates. As the body doesn't absorb it, fiber doesn't raise glucose levels as swiftly as other carbs, so fiber-rich foods don't lead to those dreaded sugar spikes. This is important, as the downturn from a sugar spike can cause feelings of fatigue and hunger—so avoiding sugary foods and focusing on a fiber-rich diet is a good strategy if you're watching your weight.
Marine is a registered dietitian from France with a passion for well-being, health and metabolism. She started her career as a clinical dietitian, opened her private practice to accompany patients from various backgrounds in their health journey, and is now providing nutrition support for Lumen's customers.
Soluble fiber has also been shown to lower cholesterol levels, as it combines with the substance in the small intestine and therefore reduces the amount that can be absorbed into the bloodstream.
In Melamed's own words: "Fiber grabs onto fats, including cholesterol, in the small intestines so that it's excreted instead of absorbed into the bloodstream, which means that over time, fiber can help lower cholesterol levels."
Clare Bailey, a medical doctor and representative for The Fast 800, says that there are further benefits too: "Fiber, which mostly comes from foods such as whole grains, vegetables, fruits, beans and lentils in your diet is now increasingly recognised to be essential to our health.
"In addition to helping prevent constipation, fiber also feeds those all-important bacteria and other microbes in the gut microbiome. These microbes process the fiber to produce a range of health promoting substances, including those that support our immunity, produce important vitamins and even boost your mood."
Dr. Clare Bailey is a general medical practitioner doing diet research with Oxford University. She is the author of The 8-Week Blood Sugar Diet Cookbook, and is married to Dr. Michael Mosley, author of The Clever Gut Diet, The Fast Diet, and The 8-Week Blood Sugar Diet. She is also founder of Parenting Matters, an organization that helps parents become more confident through courses and one-to-one consultations.
How much fiber should you eat everyday
The USDA recommends consuming 25g of fiber per day for women and 38g for men. However, an article in the Journal of Nutrition states that many American adults and children do not eat enough fiber, with >90% falling short of meeting their daily fiber recommendations.
If you want more fiber in your diet, you should focus on increasing the number of fruit and veg you're eating.
Patel also recommends trying her top high-fiber foods: "Wholemeal bread, oatmeal, bran cereals, quinoa, sweet potatoes, most fruits and vegetables – broccoli, berries, asparagus, apples, avocado, and artichoke – beans and pulses – lentils, black beans, red kidney, beans – and nuts and seeds."
Get the Fit&Well Newsletter
Start your week with achievable workout ideas, health tips and wellbeing advice in your inbox.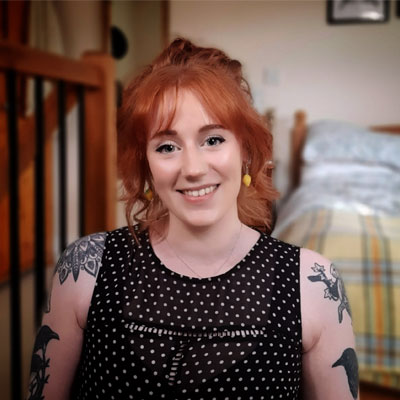 Lou Mudge is a Health Writer at Future Plc, working across Fit&Well and Coach. She previously worked for Live Science, and regularly writes for Space.com and Pet's Radar. Based in Bath, UK, she has a passion for food, nutrition and health and is eager to demystify diet culture in order to make health and fitness accessible to everybody.
Multiple diagnoses in her early twenties sparked an interest in the gut-brain axis and the impact that diet and exercise can have on both physical and mental health. She was put on the FODMAP elimination diet during this time and learned to adapt recipes to fit these parameters, while retaining core flavors and textures, and now enjoys cooking for gut health.